Best Hand Joint (Small) Replacement Surgery Treatment & Diagnostics in Tardeo, Mumbai
Joint replacement surgery is a procedure wherein the dysfunctional joint is replaced by a prosthesis.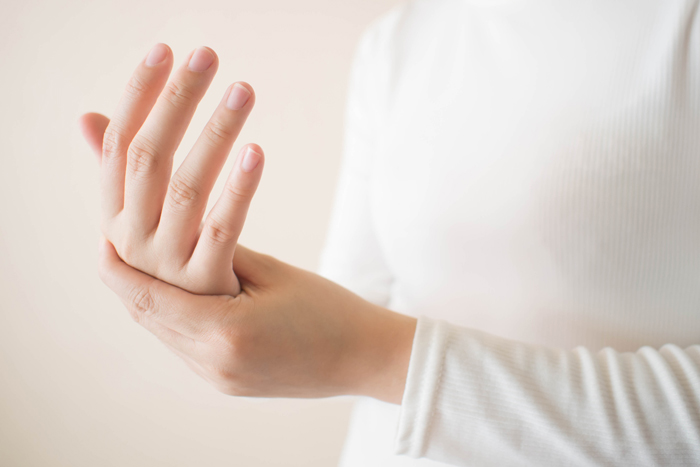 What do we need to know about hand joint (small) replacement surgery?
When the joint replacement is performed for the hands, the prosthesis is most commonly made of rubber pads/silicone pads. Sometimes, a patient's tendons from their hands are used. This process is called arthroplasty. When joint replacement surgeries are performed in the hand, they're generally done for treating arthritis of the small joints of the hand.
Hand joint replacement surgery is the recommended treatment option when there is a significant amount of deformity and very limited mobility. It is deemed an excellent option in the treatment of arthritis. In patients who have rheumatoid arthritis, this surgery provides immediate relief from pain. It serves as an excellent way of increasing the range of motion of joints.
What are the joints treated?
Distal interphalangeal joint
Proximal interphalangeal joint
Metacarpal joint
The basal joint at the thumb
Wrist joint
To see treatment, you can consult an orthopedic specialist near you or an orthopedic hospital near you.
What are the surgical procedures for the joints of hands or wrists?
For an individual who is suffering from arthritis of the joints of hands or wrists, any of the following are recommended:
Joint replacement of hands and wrists
Surgical cleaning and removal of bone spurs
Fusion of bones in joints
What are the symptoms that lead to this replacement surgery?
Pain
Joint stiffness
Swelling of the joints
Redness
Swelling
Heberden nodes
Decreased grip
Limited range of motion of the wrist
When do we need to see a doctor?
If you see any of the symptoms above, consult a doctor.
Request an appointment at Apollo Spectra Hospitals, Tardeo, Mumbai.
Call 1860 500 2244 to book an appointment.
Conclusion
Arthritis in the joints of hands and other joint abnormalities are very common in old age. Since it is a complex problem, many treatment options are available, ranging from medications to surgeries. In most cases, joint replacement surgery is known as the best option. Such decisions are taken by a team of doctors, surgeons, rheumatologists and physiotherapists.
What is surgical cleaning of the joints?
It is also known as the salvage procedure. It is the removal of spurs of bones and usually involves the distal interphalangeal joints.
What is fusion of joints?
Fusion of joints refers to the complete removal of a joint and then fusing the two ends of a bone surgically. This procedure makes the two bones act as a single unit. It can completely eliminate joint pain.
What are the commonly used diagnostic methods for diagnosing the abnormalities in the joints of hands and wrists?
Physical examination
X-ray
Joint appearance
Blood tests

Book Appointment