Endoscopy Services Treatment & Diagnostics in Tardeo, Mumbai
Endoscopy Services
Introduction
Endoscopy is a diagnostic procedure used to examine the condition of the internal organs of your body. You can visit an endoscopy specialist at your nearest gastroenterology hospital to get an endoscopy done.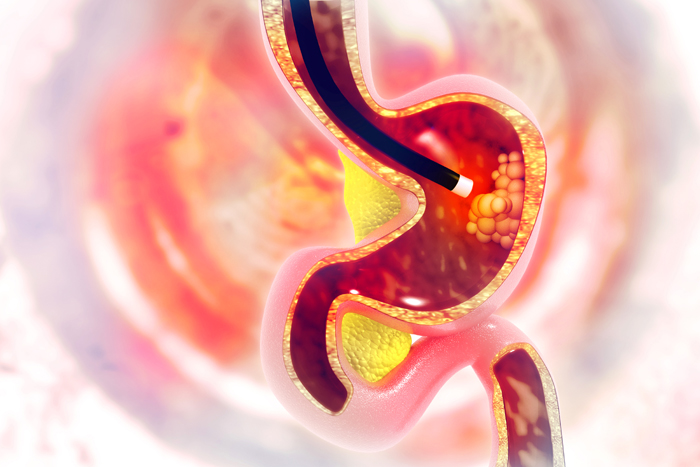 About the topic
Endoscopy is a simple, non-invasive procedure employed to examine the condition of your internal organs. A tiny camera is attached to one end of the tube and inserted into your body slowly. Your doctor can see your internal organs on a screen and diagnose your condition. Endoscopy is most commonly used to diagnose health conditions in the esophagus, stomach, and intestinal area.
What are the symptoms?
Your doctor may prescribe endoscopy in case you exhibit any of the following symptoms:
Inflammation in stomach
Chronic constipation
Bleeding in urine.
Excessive bleeding through the vagina.
Excruciating pain in your stomach.
What are the causes?
The following may be the causes for your symptoms, and your doctor may suggest endoscopy in these situations:
Ulcers in the intestine or stomach.
Ulcerative colitis or Crohn's disease.
Non-cancerous growths in your stomach.
Growth of tumors or cancerous cells.
Other infections.
Blocked esophagus.
When to see a doctor?
You have to visit your doctor immediately if you observe the following symptoms:
If you observe the above symptoms for extended periods.
If the above symptoms keep recurring.
Visit your doctor if you observe changes in your bowel habits.
Recurring stomach pain.
Difficulty in swallowing for more extended periods.
Request an appointment at Apollo Hospitals, Tardeo, Mumbai.
Call 1860 500 2244 to book an appointment.
Preparing for the procedure:
Endoscopy is a simple, non-invasive procedure. So you only have to take minimal precautions and follow your doctor's instructions:
You may have to arrive at least 2 hours before the procedure.
Your doctor may prescribe a couple more tests like blood, urine, and blood pressure to ensure that you are fit for the procedure.
Inform your doctor if you are taking any medications. If need be, he may suggest you discontinue them temporarily.
What are the complications?
Endoscopy is a simple outpatient procedure associated with minimal risks. They include:
A side effect of excessive sedative dose.
Dizziness or light-headedness for the first few minutes after the procedure.
Pain in the throat and at the site of endoscopy. But this happens for only an initial few minutes.
Minor infections at the site of the procedure. But this happens in only a few rare cases under unhygienic conditions.
Treatment
Your medical team will shift you to the operating room after you change into a hospital gown.
Your anesthetic will administer general anesthesia.
Your doctor will slowly insert the tube with a tiny camera through your throat.
After inspecting the condition of your internal organs, the doctor will remove the camera.
After a few hours of observation, your surgical team will shift you to the general room.
Conclusion
Endoscopy is used both to diagnose your condition and perform a surgical procedure with the help of a camera. Depending on your diagnostic report, your doctor will discuss your health condition and treatment options if something abnormal. Do not delay in visiting your doctor if you observe the symptoms to avoid further complications.
Should I avoid any medications before the procedure?
Discuss with your doctor your medical prescriptions. He may or may not want you to discontinue them. But sometimes, discontinuation may be required depending on your doctor's suggestions.
Do I face any difficulty in breathing or swallowing during or after endoscopy?
No. the Endoscopy procedure uses a very tiny camera that glides through your esophagus quite smoothly. Hence, it does not disrupt your swallowing or breathing procedure.
When can I get back to my regular diet after endoscopy?
In the initial 24 to 48 hours, you need to be careful with your dietary habits. You should take only liquids and smooth food. After that, you can return to your regular dietary routine.

Book Appointment