Speciality Clinics in Tardeo, Mumbai
Speciality clinics provide medical treatment for specific health conditions. At a speciality clinic, you can consult general medicine doctors near you for the following health conditions:
Common cold/fever
Diabetes mellitus
Hypertension
Diarrhoea
Dehydration
Breathing difficulty
Fatigue
A speciality clinic is synonymous with a general medicine hospital near you. It aims to provide early diagnosis, prompt treatment, and regular check-ups to bridge the massive gaps in healthcare.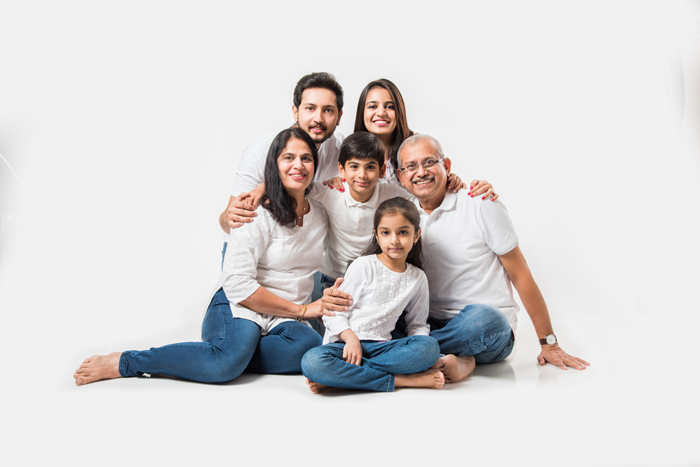 Why Do We Need Specialty Clinics?
Speciality clinics were formed as an answer to tackle the shortcomings of the healthcare system. General medicine hospitals near you are either understaffed or fail to provide quality healthcare. Speciality clinics provide experienced general medicine doctors near you who are committed to understanding your conditions, diagnose your symptoms, and provide the best treatment with affordability.
Symptoms Related to Common Cold/fever
You might be suffering from fever/common cold if you are experiencing:
Body weakness
High body temperature for a day or two
Body ache including mild to severe headaches
Profuse sweating leading to recurrent chills
Dehydration and loss of appetite
Contact a fever specialist near you to consult about your condition.
Symptoms of Diabetes Mellitus
If you are suffering from diabetes mellitus (type-2 diabetes), here's a list of the probable symptoms:
Unexplained thirst and hunger cravings
Polyuria (urination over 10-times/day)
Rapid weight loss
Anxiety, fatigue, and sticky sweat (presence of glucose)
Advanced symptoms include occasional numbness and blurring of vision (diabetic retinopathy)
Contact a diabetes mellitus specialist near you if you notice the former symptoms.
Symptoms of Hypertension
Contact a hypertension specialist near you if you are experiencing the following symptoms:
Frequent chest pain and arrhythmia
Anxiety and fatigue
Tendency to faint and painful headaches
Unexplained nose bleed and hematuria (presence of blood in urine)
Shortness of breath and hazy vision
Common Symptoms of Diarrhoea
Repeated passing of watery stools
Frequent pain in the abdominal region
Indigestion leading to nausea
Presence of blood and mucus in stool
Feeling feverish and bloating

Consult a diarrhoea specialist near you if the mentioned symptoms persist.
Common Symptoms of Dehydration
Dehydration is not a disorder. It's explained as an acute crisis of body fluids. The common symptoms experienced during dehydration are:
Feeling light-headed
Tendency to faint
Feeling very weak
Constant feeling of thirst
Dry skin
The passing of urine (dark-yellow) and pungent odour
Don't take dehydration lightly because it leads to death if left untreated. Consult a diarrhoea specialist near you if the symptoms persist.
Common Symptoms of Breathing Difficulty
Breathlessness is often considered a symptom of underlying complications. Consult a breathing difficulty specialist near you on experiencing the following symptoms:
Feeling extremely tired (no hard labour)
Marked swelling of hands, feet, and joints
Noise while breathing (whistling sound)
Difficulty in breathing
Feeling feverish
Bluish lips, fingertips, and skin (low saturated oxygen)
Common Symptoms of Fatigue
Fatigue happens when your body is deficient in vital minerals and vitamins. It makes you feel endlessly tired and results in chronic illness. The common symptoms include:
Body ache
Anxiety and wild mood
Lethargy and feeling tired all the time
Delay in the healing of wounds
Slow reflexes
Feeling dizzy
Constant headaches
Consult a fatigue specialist near you to learn more about your condition
When to Consult Clinical Experts?
Consult a general medicine specialist near you if you notice the mentioned symptoms persisting.
Request an appointment at Apollo Spectra Hospitals, Tardeo, Mumbai.
Call 1860 500 2244 to book an appointment
Getting Treated at a Specialty Clinic
You can expect the best treatment at an affordable rate. The course of treatment varies as per your condition. Some excerpts from our clinical experts include:
The treatment of common cold/fever, diarrhoea, and dehydration is treatable with over-the-counter medications.
The treatment of hypertension, diabetes mellitus, breathing difficulty, and fatigue needs considerable time.
To learn more about your treatment, consult a general medicine doctor near you.
Conclusion
Get treated at the general medicine hospital near you with our best-in-class treatment. Speciality Clinic provides you with affordable plans with no compromise on healthcare. Why go elsewhere when all your conditions can be treated under one roof?

Do speciality clinics provide telemedicine services?
Yes, they do. Every patient registered with the speciality clinic is eligible for the same provided it makes the treatment more convenient.
Can I get a free consultation from the speciality clinic?
Yes, the first consultation is free of cost. Contact the general medicine hospital near you for more information on the same.

Book Appointment