Pelvic Floor Treatment & Diagnostics in Tardeo, Mumbai
Pelvic Floor
Pelvic floor dysfunction refers to the inability to stay at ease and coordinate your pelvic floor muscles for a smooth bowel movement. Pelvic health problems can be a bit uncomfortable to discuss. However, they are more difficult to live with.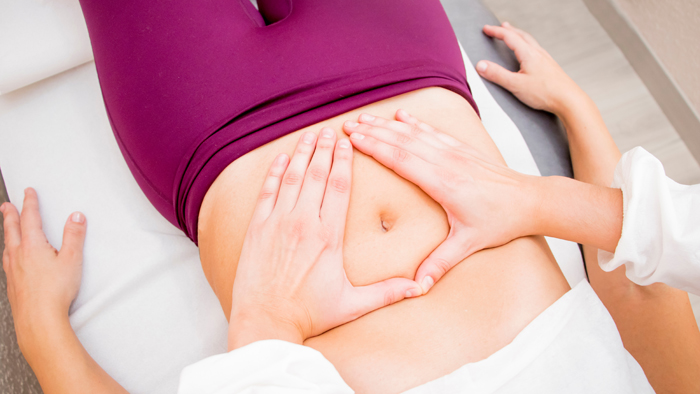 About Women's Pelvic Health
Women's pelvic health specialists diagnose and treat several feminine pelvic problems and conditions, including:
Bladder management problems
Chronic pelvic pain
Pelvic reconstruction
Sexual health
Kidney stones
Pelvic floor disorders
Urinary tract infections (UTIs)
Vaginal reconstruction
Others
What is the Pelvic Floor?
A female's pelvic floor muscles support her womb, bladder, and bowel. The pelvic floor is the cluster of muscles that forms a sling across the ground of the pelvis area. Besides close tissues, these muscles hold the pelvic organs in place so that they function properly.
Pelvic Health for Women
Maintaining pelvic health is crucial to a woman's overall well-being. A range of conditions, such as uterine fibroids, prolapse or rupture of pelvic organs, chronic bladder issues like incontinence and pain, can seriously undermine the standard of life.
However, it is necessary to notice that pelvic floor disorders are often effectively treated. Women must learn to acknowledge conditions like bladder issues (incontinence and pain) and prolapse of pelvic organs and seek help from a board-certified urogynecologist.
Urogynecology and Pelvic Surgical Procedure
Urogynecology focuses on surgical procedures of pelvic floor disorders.
The pelvic floor includes the muscles, ligaments, and nerves that support the bladder, uterus, vagina, and rectum.
These muscles usually become weak or damaged because of vaginal birth, age, illness, or previous surgery, causing several symptoms and inflicting pain and discomfort. A pelvic surgical procedure is performed to revive the pelvic floor and support organs.
Urogynecology (also referred to as feminine pelvic medication and rehabilitative surgery) is a field of medicine dedicated to treating pelvic floor disorders.
The pelvic floor consists of the muscles, nerves, and animal tissue surrounding the female internal reproductive organ, vagina, bladder, and rectum, providing support and enabling these organs to operate properly. Injuries to the pelvic floor may occur due to vaginal birth, perennial work, chronic sickness, or surgery.
Pelvic Health Exams and Procedures
During your treatment, your doctor might advocate a pelvic exam. Given below is a list of exams and procedures that may be ordered:
Cystography
Cystometry
Kidney, epithelial duct, and bladder X-ray
Pelvic ultrasound
Robotic-assisted sacrocolpopexy
Urine culture
Urine flow check
Apollo Spectra Hospitals, Tardeo, Mumbai
Call 1860 500 2244 to book an appointment
Symptoms Involving Poor Pelvic Health for Women
Some symptoms that indicate pelvic floor issues include:
Incomplete emptying of the bladder.
Pain with bladder filling.
Pain with evacuation.
The dysfunction might result in subsequent gut complaints.
Fecal urgency (the inability to delay a gut movement).
Constipation and straining during a bowel movement.
The feeling of incomplete emptying of bowels or inability to finish a bowel movement.
Painful gut movements.
Risk Factors Affecting Pelvic Health
Pelvic floor dysfunction can occur because of the following:
Age: Older women are at a higher risk for pelvic floor dysfunction.
Prior surgery: For example, hysterectomy in women and prostate surgery in men.
Obesity
Smoking
Menopause
Childbirth
Diet
Pelvic trauma
Women should look out for these risk factors if they experience symptoms related to the pelvic floor.
Treatment Options for Good Pelvic Health
The following are the treatment options to improve pelvic health:
Diet and behavioral changes.
Medications: Taking medications after consulting your doctor can help improve your bowel movements by making them soft and regular.
Physical therapy: Your doctor will examine which muscles in your lower back, pelvis, and pelvic floor are stiff and recommend certain exercises to stretch these muscles for improvement.
Relaxation methods: Meditation, hot shower baths, yoga, and exercise can be good self-treatment.
Conclusion
Not only are pelvic floor conditions common, one in eleven women needs surgery to repair a pelvic floor disorder. They are painful, uncomfortable, and life-altering. However, you don't have to tolerate embarrassment or discomfort. Visit your doctor and let them take care of the rest.
References-
https://my.clevelandclinic.org/health/diseases/14459-pelvic-floor-dysfunction
https://www.holycrosshealth.org/find-a-service-or-specialty/pelvic-health/pelvic-floor-conditions/#
Do urologists treat pelvic floor dysfunction?
Pelvic floor disorder is often treated with physical therapy, medication, and minimally invasive medical aid. Ask your doctor about the choices you have and the one that suits you the best. You can see a specialist, urogynecologist (for women), or other specialists for treatment.
What kind of doctor do you see for pelvic floor dysfunction?
Your doctor might refer you to a specialist with certification in feminine pelvic medicine and reproductive surgery (FPMRS), like a gynecologist, a urologist, or a urogynecologist, jointly called a urogyn. A urogynecologist is a medical doctor who has completed a residency in obstetrics and gynecology or urology.
Why do women have pelvic floor issues?
Childbirth is one of the major causes of pelvic floor issues in women. Apart from that, obesity and heavy lifting also cause this problem.

Book Appointment