Varicose Veins Treatment & Diagnosis in Tardeo, Mumbai
The twisted, enlarged, swollen and raised veins are called varicose veins. Varicose veins are also known as varicosities. This usually occurs in the legs and feet. They appear bluish-purple or reddish in color.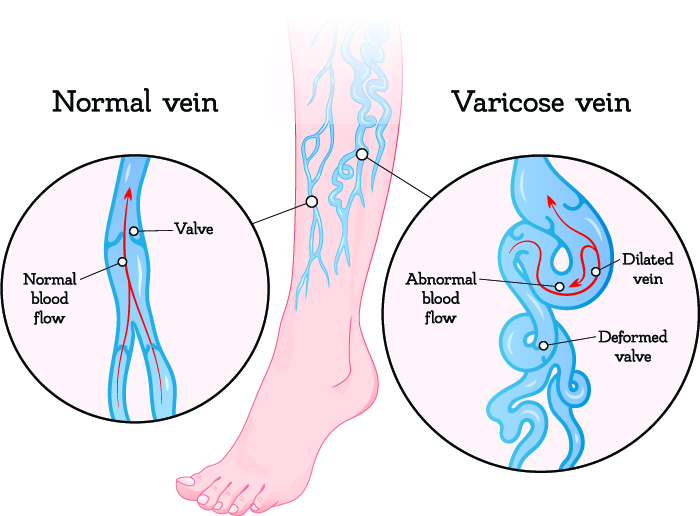 What do we need to know about varicose veins?
Varicose veins happen when the valves of the vein are damaged. This results in ineffective blood flow in the wrong direction. In serious cases, varicose veins rupture leading to ulcers on the skin. This condition is more common in women. Varicose vein itself is not a serious health condition but it can lead to severe problems if not treated on time.
To seek treatment, you can search online for a vascular surgery hospital near me or a vascular surgery doctor near me.
What are the symptoms of varicose veins?
Varicose veins are generally painless. Symptoms include:
Swollen and bulged-out veins
Redness or bluish-purple color in the affected area
Spider veins
Stasis dermatitis
Aching legs
Burning, swelling and muscle cramping in the lower legs
Itching in the affected area
In severe cases, bleeding
What causes this condition?
Weak or damaged valves can lead to varicose veins. The flow of blood in veins is unidirectional. The weak or damaged valves can lead to wrong and ineffective flow of blood causing varicose veins.
Who is at a higher risk of developing this condition?
People who are:
Obese
Smokers
Above 50 years of age
Women
Physically inactive
Pregnant women
Have inherited medical conditions
When do you need to see a doctor?
If you spot any of the symptoms mentioned above, consult a doctor.
You can request an appointment at Apollo Spectra Hospitals, Tardeo, Mumbai.
Call 1860 500 2244 to book an appointment.
How can this condition be treated?
Varicose veins are a harmless condition and it can be treated initially by
Making lifestyle changes like exercising, weight loss and avoiding inactivity
Wearing compression socks and stockings as they put pressure on the legs to make the blood flow normally and decrease the swelling
However, in severe cases,
Surgeries like vein ligation and stripping can be done under anesthesia to remove varicose veins through incisions
Minimally invasive procedures like sclerotherapy, microsclerotherapy, laser surgery, endovenous ablation therapy and endoscopic vein surgery can be done
Conclusion
Varicose vein in itself is a harmless condition but can lead to serious diseases if not treated on time. Older and physically inactive people are more likely to develop this condition.
What are the complications?
Complications may include:
Inflammation and swelling of veins
Formation of blot clots
Formation of painful ulcers on the skin
Bleeding due to bursting of veins
What can be the preventive measures?
You can prevent varicose veins by exercising regularly, maintaining a normal body weight, not wearing tight clothes and not being in the same position for longer stretches of time.
How can this condition be diagnosed?
Your doctor can diagnose the problem through symptoms only. Diagnostic procedures like duplex ultrasound and venogram can be done to check the flow of blood and the structure of veins.
Our Patient Speaks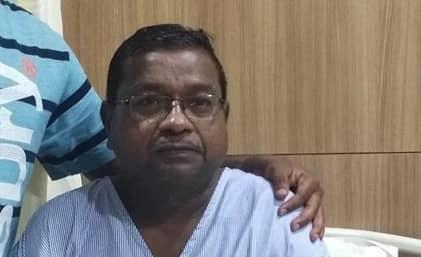 My name is Anil Waghmare and I underwent a treatment under Dr Shoaib Padaria at Apollo Spectra Hospital. The staff at Apollo including doctors, nurses, housekeeping as well as the security guards are all really good. The nurses and housekeeping people are very humble and take care of all your needs. The rooms and toilets are hygienic and well-maintained. The food provided by the hospital is also good. I would surely recommend it to my friends and family in future.
Anil Waghmare
Vascular Surgery
Varicose Veins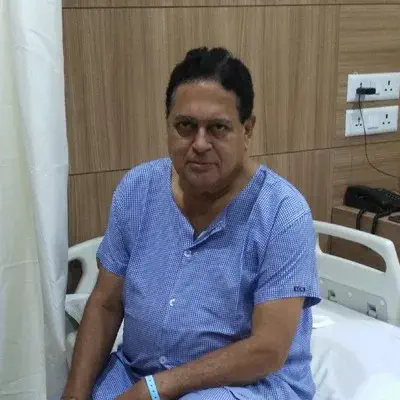 We had approached the Apollo Spectra Hospital for treatment of varicose veins. The operation was performed by Dr Shoiab Padaria and it was a successful one. Our stay at the hospital during the course of the treatment was very comfortable. We found the hospital staff to be very helpful, courteous and polite, and the services offered to be commendable. Overall, we had a very satisfying experience here at the Apollo Spectra Hospital and would like to thank them for making it so comfortable and fruitful for us.
Leonard J. Lemos
Vascular Surgery
Varicose Veins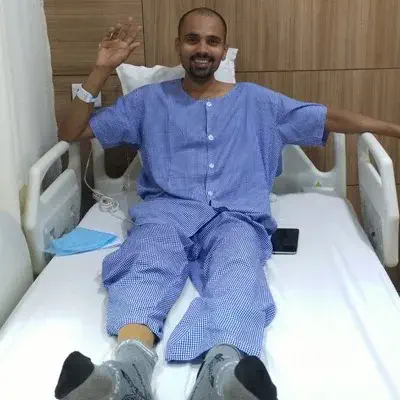 My stay at the Apollo Spectra Hospital was extremely good and comfortable. Dr Shoaib Padaria is very experienced and confident and made me feel very comfortable during and after my surgery for varicose veins. The whole staff of the hospital, including the nurses, technicians, security, the billing staff and all other support staff were very efficient, soft spoken and offered very prompt services. The hospital is very clean and healthy and the overall environment of the hospital was pleasant and comforting, which really helped make my stay at the hospital a pleasant experience.
Swapnil S. Saigaonkar
Vascular Surgery
Varicose Veins

Book Appointment