Cleft Palate Surgery in Tardeo, Mumbai
Cleft repair surgery is a procedure to address congenital abnormalities in the lips/mouth or both. These abnormalities are the most common birth defects in humans and can be surgically repaired by different types of surgeries.
To know more about these surgical procedures, search online for a plastic surgery hospital near me or a cleft lip or cleft palate repair specialist near me.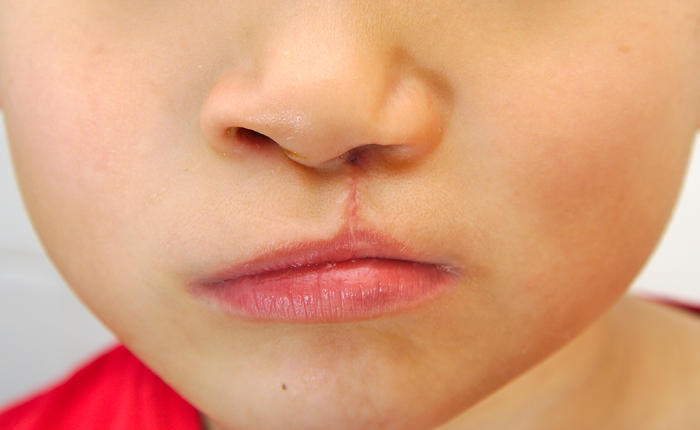 What do we need to know about a cleft?
A cleft is an opening or a slit in the roof of the mouth called the palate or the upper lip or sometimes both. People with clefts can have problems with speaking, hearing and feeding. They can have dental problems and ear infections as well. The formation of a cleft can be due to some genetic abnormalities during fetal development. In the 12th week of the pregnancy, the skull development takes place during which two separate bones or tissues move towards each other to fuse at the mouth or the nose. Therefore this incomplete fusion in your child's face will result in a cleft formation.
Why is cleft repair surgery done?
Cleft repair is done to improve the facial appearance and prevent the problems associated with a cleft formation in the upper lip or the palate. The surgery will help you by closing the slits as well as correcting previous surgeries that might have gone wrong. It also helps in improving your child's ability to eat, speak and hear.
When do you need to see a doctor?
When you notice a cleft in the face of your newborn baby, you should consult a plastic surgeon near you. You can also consult a lip cleft repair or palate cleft repair specialist to correct issues left behind by any previous surgeries.
You can request an appointment at Apollo Spectra Hospitals, Tardeo, Mumbai.
Call 1860 500 2244 to book an appointment.
What are the risk factors of a cleft repair surgery?
Respiratory problems after surgery
Residual irregularities and asymmetry after the surgery
Poor healing of incisions/scars
Nerves, blood vessels, muscles and auditory canal damages
Bleeding and infection
Anesthesia allergies
Possibility of revisional surgeries
Allergies to tape, suture materials, glues, topical preparations or injected agents
What are the complications from cleft repair surgery?
Discomfort and pain
Nasal congestion
Bleeding from mouth and lips
Scarring
Swelling and irritation
What are the procedures for cleft repair?
Nasoalveolar molding - This surgery is done in babies born with unilateral cleft lip. Nasoalveolar molding should be done in patients within the age of 1 week to 3months. It will bring symmetry to your child's face by bringing the palate and the lip together.
Cleft lip repair - This surgery is done to repair the separation between your child's lips. Mostly done in babies aged between 3 and 6 months. They will be monitored for weight gain and nutrition and to ensure that there are no breathing difficulties while eating.
Cleft palate repair - This surgery is done to repair the cleft in the upper roof of your child's mouth. It will enable your child to speak and eat properly.
Conclusion
Clefts are caused due to genetic defects and there are no techniques to prevent them before birth. Cleft repair surgeries often involve a series of surgeries to improve the shape of the lips, palate or sometimes both. These surgeries are pretty common.

What are the risk factors for developing a cleft?
The following risk factors can be noted in babies with clefts;
Genetic factors
If the mother smokes during pregnancy
If the mother drinks more than 10 units of alcohol during pregnancy
Insufficient folic acid in the mother
If the mother is obese at the time of pregnancy
How is a cleft diagnosed?
A cleft on your face can be noticed right away because you will find a slit on your lip or your upper palate. An ultrasound before birth can be useful to detect abnormalities with the shape of the lips but the abnormalities inside the mouth are difficult to detect.
What can I do to deal with complications from a cleft?
You can consult a cleft repair specialist about the treatment of complications of a cleft and work accordingly. The doctor will suggest that you go for speech therapies, orthodontic adjustments, hearing aids and sessions with a psychologist. Your doctor will also ask you to get your ears and teeth checked regularly.

Book Appointment