Best ACL Reconstruction Treatment & Diagnostics in Tardeo, Mumbai
ACL reconstruction is a surgical procedure performed to replace or restore torn ACL (anterior cruciate ligament).
What do you need to know about ACL reconstruction?
ACL injuries are most commonly seen in sportspersons. Ligaments are fibrous tissues that help in connecting bones and holding structures. ACL reconstruction surgery helps in repairing or replacing torn ACLs with tendons, which are taken from your knees or from a donor.
To seek treatment, you can search online for an orthopedic hospital near me or an orthopedic specialist near me.
What are the causes of torn ACL?
These include:
Slowing down abruptly in the middle of a rapid movement can cause the anterior cruciate ligament to get torn
Suddenly pivoting your foot can also cause your knee ligament to get damaged
Incorrect landing from a high jump
Receiving a sudden heavy blow to your knee
What are the symptoms?
If you observe any of the following conditions repeatedly, it might probably be due to a tear in your ACL:
Any discomfort in your knee area for a long period
Recurring pain in your joints
Physical therapies fail to alleviate pain
Severe pain in your ligament.
When do you need to visit a doctor?
If you have any of the conditions mentioned above, visit a doctor.
You can request an appointment at Apollo Spectra Hospitals, Tardeo, Mumbai.
Call 1860 500 2244 to book an appointment.
What is the treatment procedure?
ACL reconstruction is an outpatient procedure. Hence, you do not have to be admitted to the hospital.
Your surgical team will shift you to the operation room and an anaesthetist will administer anesthesia to you.
Your doctor makes two small incisions near your knee area and inserts a tiny camera with the help of a technician.
Your surgeon removes the torn ligament and then places a tendon in its place.
Your doctor will then close the incisions.
After a few hours of the surgery, you will be shifted to the general room.
You will be discharged on the same day.
What are the complications?
ACL reconstruction is a simple outpatient surgical procedure with minimal risks. However, there are certain risks like:
Bleeding or infection around the surgical site
Tissues might fail to accept the replacement
You might experience pain, tenderness or stiffness in your knee for the first few days
Poor healing of your knee
Conclusion
ACL reconstruction is a simple surgical procedure your doctor suggests to replace your torn ACL. Do not delay your treatment once you are diagnosed with a torn ACL, which may cause further complications.
How much time does it take to walk again after ACL surgery?
The typical recovery time for ACL reconstruction is 2-4 weeks. Full recovery can take up to 6 to 12 months.
Is surgery the only choice for torn ACL?
No. Alternate therapies can also be considered for torn ACL. However, depending on your condition, your doctor may suggest surgery.
How long should I walk with crutches after surgery?
You need to use crutches typically for one week. However, the period may vary depending on the weight-bearing ability of your leg.
Our Patient Speaks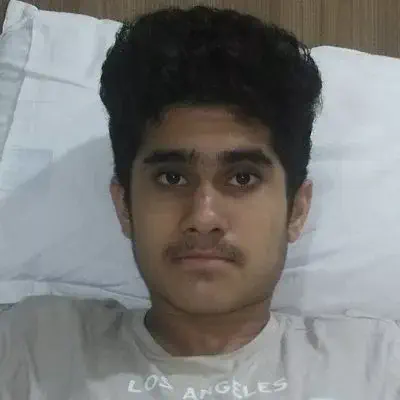 My son, Raiyaan underwent a surgery here at the Apollo Spectra Hospital for Left ACL Reconstruction with Meniscal Repair, performed by Dr Nadir Shah. The surgery was a great success. I found the staff at the hospital to be very helpful and cooperative, and the hospital to be very a clean and hygienic place. My child was well looked after at the hospital during his stay. I would like to give special thanks to Dr Nadir Shah, who is supremely talented and an extremely excellent person. I would surely recommend him to all my friends and relatives.
Master Raiyaan
Orthopaedics
ACL Reconstruction

Book Appointment