Women's Health Clinic in Tardeo, Mumbai
As a result of gender-related and biological differences, women are at a greater risk of stress and sickness. Despite modernization, there remains a gaping hole in medical care for women, and women's health is of particular importance here. Thanks to prevalent gender biases and prejudices rooted in gender discrimination, women and children in many parts of the world still struggle to access quality healthcare.
Various hospitals worldwide, such as Apollo, have come up with state-of-the-art facilities dedicated to women's health. Consult a general medicine doctor near you to learn more about your body conditions.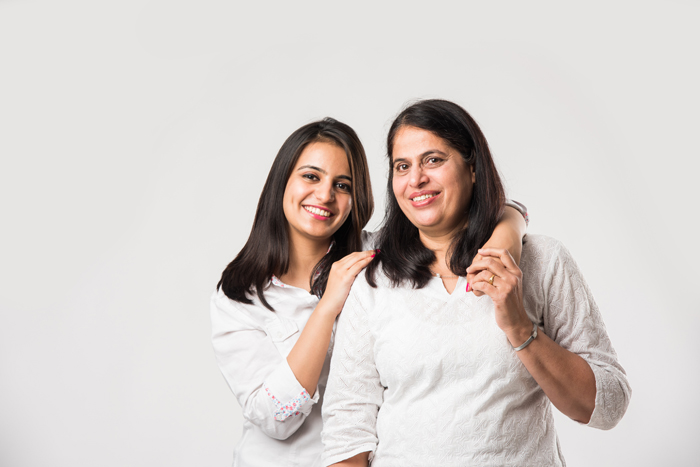 Things to Know About Women's Health
In many parts of the world, women are more vulnerable to diseases and infections. For example, according to research, women are far more susceptible to HIV/AIDS than men.
More often than not, women hesitate to seek clinical help due to social taboos or work-related issues. Here are some notions about women's health:
Breaking the taboo of menstruation
Intake of balanced and nutritious diet to maintain good body vitals
Practicing overall hygiene and protection during intimacy
Getting treated for underlying conditions through a regular check-up at a general medicine hospital near you
Work-life balance and stress management
Stay in touch with a general medicine doctor near you and get a regular check-up to detect any underlying conditions.
What Type of Issues Affect Women's Health?
Women's health is affected by work-related stress and lifestyle issues, not to mention social norms. The sheer expectation from women to balance it all leads to the lack of self-care in most. When underlying symptoms of body abnormalities are left untreated for a long time, it leads to:
Menstrual complications and PCOS like conditions
Stress issues leading to the thyroid and excessive weight gain
Maternity issues
Age-related issues and sex-life problems
If you have chronic complications like poor digestibility and anxiety-related issues, get treated by a general medicine doctor near you.
What Is the Significance of Women's Health?
Women's health is a vital parameter of a healthy society. A healthy woman can contribute socially and economically to the community. The hour to recognize the struggles of women and to minimize them is now. It's a moral and social responsibility to ensure the overall well-being of women. Without them, there's no future.
Personal well-being enhances the self-esteem of women.
Spread awareness about women's health and encourage the women you know to get treated for any underlying conditions at a general medicine hospital near you.
Women all around the world are at greater risk of developing mental health issues and succumbing to them. Thanks to widespread gender inequality and social stigmas, women now find it increasingly challenging to juggle household chores with their day jobs. And the pandemic has further amplified the situation.
If you know a woman who's suffering, make sure you reach out to them and get them to consult a women's health specialist right away.
Request an appointment at Apollo Spectra Hospitals, Tardeo, Mumbai.
Call 1860 500 2244 to book an appointment.
When to Consult a Clinical Expert?
Women's health comprises several complications. It could be a lump on the breasts to insomnia issues. Every woman must be aware of her body conditions to detect physical discomfort (signs of underlying complications). If body abnormalities continue, consult a general medicine doctor near you today.
What Treatment to Avail for Women's Health?
Women tend to suffer from the following conditions more than men. Visit a general medicine hospital near you to avail prompt treatment:
Treat conditions like urinary tract issues, osteoarthritis
Seek counseling help for anxiety, depression, and addiction issues
Fertility issues, menstrual hygiene, and pregnancy complications
Myocardial Infarction, stroke, or other heart ailments
Do consult with a general medicine doctor near you to get your condition treated.
Self-Care and Women's Health
Besides the plethora of nutritional supplements, self-care is a vital factor in improving women's health. Here are a few tips that you can practice to live a different today:
Mindfulness through activities you love
Spending quality time with your loved ones (stress buster)
Saying no to addictions
Taking a break from daily chores and let others serve you
Conclusion
Embrace your modern lifestyle with self-care. Live life on the go amidst mindfulness. A balanced diet, plenty of rest, and daily exercises are necessary for your overall well-being. Remember, health means the absence of any factor that prevents overall well-being. Visit a general medicine doctor near you for regular check-ups.
Does lifestyle govern women's health?
Women's health conditions do get affected by a poor lifestyle. Some health issues are inherited. Most of the health conditions are side-effects of a bad lifestyle. Always stay in touch with a general medicine doctor near you for advice about your health.
Is painful menstruation natural?
No. Menstruation is painful when the uterine walls bleed. If you feel pain around your back (around the ovarian region), consult a general medicine doctor near you because it might be triggered by PCOS.
Can a holistic lifestyle enhance women's health?
The combination of good food and better sleep is particularly effective in addressing lifestyle-related issues. Being holistic is all about practicing self-care.

Book Appointment