Ophthalmology
Ophthalmology is a branch of medicine that deals with the diagnosis, treatment and prevention of conditions of the eye.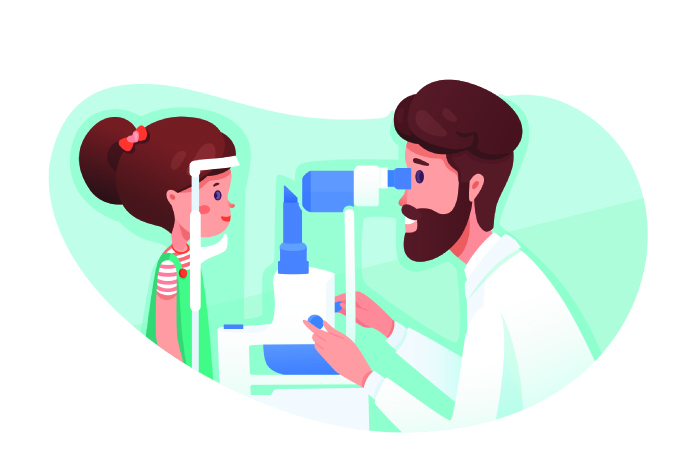 What is ophthalmology?
An ophthalmologist is trained to manage conditions of the eye and its surrounding structures that can hamper your vision. When treated early, eye conditions can be easily managed with minimum discomfort.
With a growing elderly population, a large number of people visit their ophthalmologists with age-related eye conditions like cataracts, macular degeneration, etc. Many systemic conditions such as diabetes can cause such conditions as diabetic retinopathy, that require a multifactorial management approach.
To know more, search for an ophthalmology doctor near you or an ophthalmology hospital near you.
What are the specialties in ophthalmology?
An ophthalmologist treats the eyes but he or she undergoes further training to specialize in one of the following subspecialties of ophthalmology:
Anterior segment surgery
Corneal and external disease specialization
Cataracts and refractive surgery
Neuro-ophthalmology
Glaucoma
Ocular oncology
Oculoplastics and orbital surgery
Ophthalmic pathology
Pediatric ophthalmology
Uveitis and immunology
Vitreo-retinal surgery
What are the types of eye conditions you should be aware of?
Eye conditions and disorders can arise from any of its parts, both internally as well as externally. Some common eye conditions that are treated by an ophthalmologist are:
Macular degeneration (an age-related condition)
Glaucoma
Diabetic retinopathy
Cataract
Refractive errors
Corneal conditions
Eye conditions arising from neurological issues like optic nerve problems, double vision, abnormal eye movements, etc
Amblyopia
Strabismus or squint
What are the common symptoms of eye disorders?
Different eye conditions show different symptoms. Commonly occurring symptoms of eye disorders include:
Sudden pain in the eye
Recurrent or chronic eye pain
Hazy or blurred vision
Double vision
Swelling in and around the eye
Redness in the eye
Loss of peripheral vision
Seeing flashes of light or sudden bright spots floating
Pain and sensitivity to bright light
White areas observed in the pupil of the eye
Itching or burning sensation in the eyes
Bulging eyes
Night blindness
What causes eye disorders?
While some eye conditions are due to genetics and heredity, others arise due to poor lifestyle habits, improper nutrition, infections and trauma. Some common causes include:
Excessive use of devices leading to eye strain
Vitamin A deficiency
Muscle problems within the eye
Systemic conditions like diabetes, AIDS, rheumatoid arthritis and ulcerative colitis
Aging
Issues with the tear glands
Exposure to chemicals and irritants
Improper use of contact lenses
When should you consult an ophthalmologist?
If you experience any change in your vision, you must contact your ophthalmologist immediately. You may need emergency care if
You experience a sudden loss of vision
Severe and sudden pain in one or both eyes
Injury to the eye
You can request an appointment at Apollo Spectra Hospitals, Chembur, Mumbai.
Call 1860 500 2244 to book an appointment.
How are eye disorders treated?
Treatments for eye disorders depend largely upon their causes. When you visit an ophthalmologist for a vision-related problem, he or she will ask for a few tests and diagnose the condition and its cause. The treatment options available for eye disorders may include:
Prescription glasses and lenses
Oral medications and eye drops for infections
Surgical procedures
Eye physiotherapy and maintenance.
Conclusion
Visiting an ophthalmologist at least once every year helps you monitor your eye health and diagnose any eye disorders early. Early detection and treatment of eye conditions can prevent complications. Our eyes are delicate organs and require appropriate care.
What are some of the signs of diabetic retinopathy?
Diabetic retinopathy does not have signs or symptoms in its early stages. However, signs in the slightly advanced stages of the condition include:
Blurring of vision
Dark areas or spots in the vision
Impairment in color vision
Loss of vision
Can I get rid of my glasses forever?
If you have prescription glasses that you wish to do away with, you can opt for LASIK surgery. In this surgery, the ophthalmologist corrects the lens or cornea problem that causes poor vision.
Do I need surgery for my cataract?
A cataract is characterized by the clouding of the eye lenses due to aging, thereby causing poor vision. Ophthalmologists perform cataract surgery to remove the clouded lens and replace them to restore your vision. It is a painless surgery that is performed in less than 30 minutes.

Book Appointment