Erectile Dysfunction Treatment & Diagnostics in Chembur, Mumbai
Erectile Dysfunction
Men, as well as women, are uncomfortable disclosing their sexual lives. People's sexual lives are fraught with a plethora of important issues. One of the problems faced by men in their sexual life is Erectile Dysfunction.
Erectile Dysfunction is commonly found in older people but is not a natural part of aging. Occasionally facing Erectile Dysfunction may be a warning sign to get treated by a Urologist soon.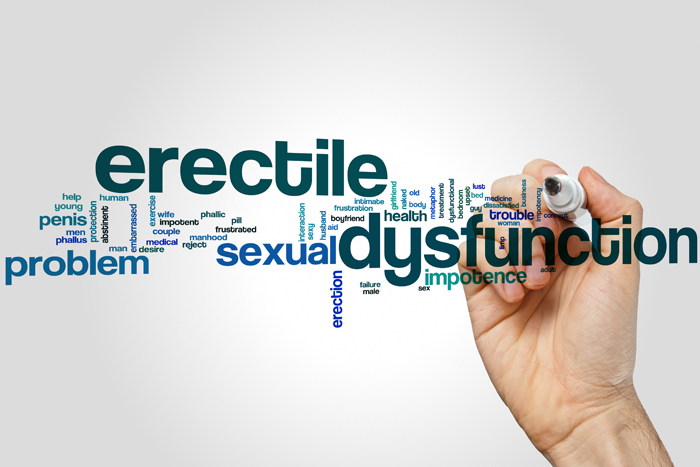 What Is Erectile Dysfunction?
Erection happens when the nerves in the penis become active, which relaxes muscles resulting in more blood flow. The more the blood flows, the stiffer and harder the penis becomes. Because veins in the penis block blood flow, the penis remains erect.
Erectile Dysfunction or Impotence is unable to keep an erection firm enough to have sexual intercourse. Erectile Dysfunction can be an effect of physical conditions like diabetes and high blood pressure that can affect blood flow into the penis.
Indication of Erectile Dysfunction
Men who are concerned with their sexual performance may be hesitant to consult a doctor. Consult a doctor if you are experiencing recurrent erection issues since there might be an underlying medical issue.
Some warning signs or symptoms are:
Reduced sexual desire
Difficulty obtaining an erection
Trouble keeping an erection during sexual activities
Premature ejaculation
Delayed ejaculation
What causes Erectile Dysfunction?
Some of the most common causes of Erectile Dysfunction are:
Diabetes
High cholesterol
Obesity
Smoking/ Alcohol/Drugs
High blood pressure
Cardiovascular disease
Lack of physical exercise
Atherosclerosis
Kidney disease
Sclerosis.
Older age
Psychological issues like stress, anxiety, low self-esteem, and depression can also cause Erectile Dysfunction.
When do you need to see a doctor?
Consult your doctor immediately if you are facing any of the symptoms mentioned above. A Urologist treats Erectile Dysfunction. ED can lower your self-confidence and threaten relationships. That's why it's better to get treated as early as possible. Do not hesitate to talk to a Urologist about your sexual life and the problem you are facing. Disclose all the medical histories to your Urologist. Mention any underlying systemic diseases, if any.
For any queries or further information, feel free to call.
You can request an appointment at Apollo Spectra Hospitals, Chembur, Mumbai.
Call 1860 500 2244 to book an appointment.
Treatment for Erectile Dysfunction
Disclosing all the pain and problems you are going through will help a doctor to diagnose and treat the problem faced by you. Based on the cause and how severe your erectile dysfunction has happened, doctors will recommend various treatments.
Before undergoing any treatment, ask each treatment's risks and benefits and take your preferences into account. Some of the ways for the treatment of Erectile Dysfunction are:
Oral medications (Although considering doctors' advice is necessary)
Penis pump
Testosterone therapy
Penile injection
Penile implant surgery
Psychological counseling
Exercising
Request an appointment at Apollo Spectra Hospitals, Chembur, Mumbai
Call 1860 500 1066 to book an appointment.
Conclusion
The inability to develop or maintain a penile erection during sexual activity is known as erectile dysfunction. ED isn't deadly, and it can be temporary in some cases.
Consuming a balanced diet with regular exercise will improve your overall health and help you have a better sex life. To avoid problems in a relationship, take your partner into account. Don't hesitate to talk to your doctor about ED. Get yourself treated today.
Does Erectile Dysfunction cure itself without any treatment?
Depending on why Erectile Dysfunction has been caused, it can be cured. If treated at an early stage, it can be cured without any medication. Although ED is not a severe illness, it can be a warning signal for another significant underlying disease. Consult the doctor today if required.
Can taking pills or herbal medicines cure Erectile Dysfunction?
aking any medication without a doctor's consultation can worse Erectile Dysfunction. Remember that taking over-the-counter medication is only a Band-Aid solution that will not solve the underlying problem.
Is dealing with Erectile Dysfunction something to be embarrassed about?
No, not at all. Most men find it embarrassing to talk about erection and go untreated for years. Simply talking to your doctor openly can help you to get treated and enjoy the sexual life ahead.
How can Erectile Dysfunction be prevented?
ED isn't inevitable. Although maintaining a healthy lifestyle, controlling blood pressure, checking on sugar levels, quitting smoking, and drinking can reduce the risk of ED.

Book Appointment