Orthopaedics
Orthopaedics is a branch of medicine that deals with the musculoskeletal part of the body. It is made of ligaments, joints, muscles, bones, etc. It offers both surgical and non-surgical methods of treatment. People visit orthopaedic doctors when they are in severe pain or injured. If you have any chronic condition related to the musculoskeletal system, then you must visit an orthopaedic doctor near you.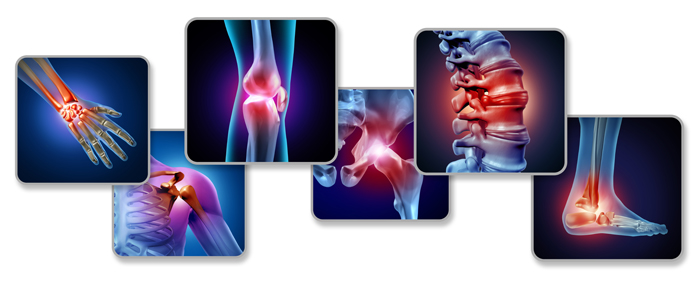 Who is an orthopaedist?
Orthopedists are the specialized musculoskeletal doctors who treat
Bones
Ligaments
Joints
Tendons
They use different surgical and non-surgical techniques to treat injuries or disorders in the musculoskeletal system.
What conditions does an orthopaedist treat?
Orthopaedists treat a wide range of musculoskeletal disorders. Some of the conditions that require an orthopaedic doctor are:
Muscle tear
Fractures
Dislocations
Muscle strain
Injuries in the tendons
Abnormalities
Joint pain
Arthritis
Sports injuries
Neck pain
Carpal tunnel syndrome
Usually, the problems related to the musculoskeletal system require experts. Orthopaedic hospitals in Chembur are skilled professionals with many years of experience.
When should you visit an orthopaedist?
You can visit an orthopaedic doctor for almost all musculoskeletal problems. These injuries directly or indirectly affect your daily life and can be harmful for a long time. Here are some of the diseases that require an orthopaedist:
Knee replacement
Dislocations and fractures
Spinal fusion
Herniated disks
Osteoporosis
Rotator cuff surgery
Pain in knee, neck, hand, legs
Arthritis
Frozen shoulder
Tennis elbow
Muscle strain
Trauma surgery
If you also suffer from similar complications or have symptoms, you must visit an orthopaedic specialist near you. Some of the symptoms are:
Extreme pain in joints, bones and muscles
Inflammation in joints, muscles, etc
Redness in the affected area
Stiffness in joints
Inability to walk or perform any physical activity
Request an appointment at Apollo Spectra Hospitals, Chembur, Mumbai.
Call 1860 500 2244 to book an appointment.
How is an orthopaedic disorder diagnosed?
There are many ways to identify and diagnose a person's condition, such as:
Asking a patient about symptoms and reviewing the patient's health record
Carrying out various imaging tests like X-Ray, MRI, Bone scan, CT scan
Numbness and tingling sensation
Unattended injury
Carrying out a proper physical examination
What are the treatment options for orthopaedic disorders?
Orthopaedic disorders can be treated using two different procedures:
Surgical procedure
Non-surgical procedure
Surgery is usually the last option of treatment and is performed only for critical cases. The surgical procedure includes some of the following options:
Ankle replacement surgery
Joint replacement surgery
Bone grafting surgery
Spinal fusion
Soft tissue repair
Arthroscopic surgeries
Internal fixation
Osteotomy
The non-surgical procedure for treatment includes:
Medication - there are many medicines available for the treatment of the musculoskeletal system. These medicines are mostly for reducing inflammation and pain, relaxing your muscles, etc. Some of the commonly recommended medicines are ibuprofen, aspirin and other over-the-counter medicines and painkillers. Follow the medicines prescribed by your doctor.
Exercise - it is an important part of the treatment. Different types of exercises are advised to patients who are suffering from orthopaedic problems. Exercise is also recommended to patients after their surgery. Your doctor will advise specific exercises to increase your strength and your range of motion.
Immobilization - it is important to prevent the affected area from further injury and give it support. Doctors advise splints, braces, cast, etc.
Change in lifestyle - sometimes just by changing your lifestyle, you can see a remarkable improvement in your condition. This includes improving your diet and physical activity to prevent further complications and damages.
Conclusion
Orthopedists help in treating conditions that are related to bones, muscles, ligaments, etc. There are many ways to treat orthopaedic disorders and their warning signs should not be ignored. Early detection is the key to better treatment.
Can I consult an orthopaedist for nerve-related complications?
Orthopaedists can treat nerve damages that are caused by sports injuries or trauma. They can diagnose and treat severe conditions of bones, nerves, muscles, etc.
What precautions should I take after orthopaedic surgery?
You can take these precautionary measures post an orthopaedic surgery-
Take medicines on time
Do not put a strain on the operated area
Support the region
Follow a healthy diet
After a few days ofthe surgery, start practising some exercises as recommended by the doctor
After surgery, follow your doctor's advice.
What is arthroscopic surgery?
Arthroscopic surgery is a minimally invasive surgery using an arthroscope. An arthroscope is a long tube with a small camera attached to its end. Arthroscopic surgery is performed for minor surgeries.

Book Appointment