Cleft Palate Surgery in Chembur, Mumbai
Cleft repair is a plastic and cosmetic procedure used for the treatment of cleft lip and cleft palate, a birth defect that occurs in the lip or the roof of the mouth (palate). If cleft repair surgery is not performed, a child or an infant may have problems with eating, speech development and growth, and may also have ear infections leading to trouble in hearing in the future.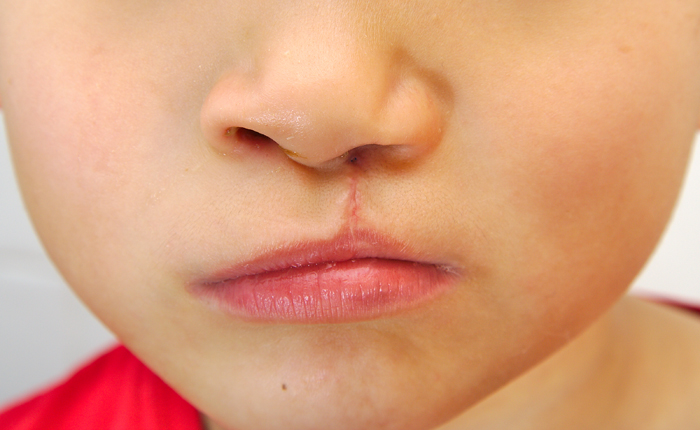 What does cleft repair entail?
Cleft repair procedure is usually initiated in infancy and may continue till adulthood. It is done by a plastic surgeon under general anesthesia. A cleft repair procedure for the lip is usually done when your baby is three months old and involves one or two surgeries depending on the width and extent of the cleft.
Cleft repair procedure for the palate is done to help create a working palate. This is performed when your baby is 12 months old. Additional surgeries may be required to help improve speech and normal teeth development, to improve the appearance of the nose and the lip and to assist in breathing, and in stabilizing and straightening your child's jaw. To know more, you can search for a plastic surgery hospital near me or a plastic surgeon near me.
Cleft repair procedure involves a multi-specialty team, due to multiple associated oral and medical problems. Such a team includes:
A plastic surgeon who will perform the surgeries
Dentist for routine dental care
Ear, nose and throat (ENT) physician to evaluate hearing problems and make suggestions for the same
Speech-language pathologist to evaluate language and feeding issues
Prosthodontist to improve the appearance and make required dental appliances
Orthodontist to reposition teeth
Audiologist to monitor hearing issues
Nurse coordinator to supervise your child's health
A social worker/psychologist or therapist to provide support to your family
Geneticist to avoid future pregnancies with these conditions
Why is cleft repair performed?
Usually, fusion of the lip and palate occurs in the first trimester of pregnancy. If there is an improper fusion of these parts, space or cleft occurs. The cleft repair procedure is conducted to treat cleft lip and cleft palate. It is essential to treat complications that may arise due to fluid buildup behind the ear, feeding problems that may lead to poor development, physical deformities, hearing loss, speech problems and dental problems.
When do you need to see a doctor?
If you want to correct your child's cleft lip and the associated problems, consult a doctor.
You can request an appointment at Apollo Spectra Hospitals, Chembur, Mumbai.
Call1860 500 2244 to book an appointment.
What are the benefits of cleft repair?
A cleft lip or palate can affect your child's growth and development. A cleft repair procedure is beneficial as it will help your child eat, drink, talk, hear and even breathe properly. Other benefits include improvement in appearance. For more details, you can search for a cleft lip repair specialist near me.
What are the risks?
Anesthesia risks
Bleeding
Damage, which may be temporary or permanent, to deeper structures such as nerves, blood vessels or the ear canal
Infection
Improper healing of incisions or scar tissue
Post-surgery respiratory problems
Possibility of revision surgery
Conclusion
The cleft repair procedure is best performed by a team of specialists when a child is still young enough to prevent future problems in growth and development. Although cleft repair procedures may be prolonged over several years and may require numerous surgeries, most children who undergo this procedure can attain normal speech, eating and appearance in due course of time.
Reference Links:
https://kidshealth.org/en/parents/cleft-palate-cleft-lip.html
https://www.plasticsurgery.org/reconstructive-procedures/cleft-lip-and-palate-repair/procedure
https://www.chp.edu/our-services/plastic-surgery/patient-procedures/cleft-palate-repair

What is the normal recovery time post cleft repair?
Post-surgery, your baby might need close monitoring. Recovery occurs after several weeks. Care must be taken to prevent your child from putting his or her hand into the mouth which might disrupt the surgical repair.
What is the follow-up required post-surgery?
Post-operative follow-up with your surgeon is essential to monitor infection or breakdown of sutures and to ensure that healing is progressing.
Is it possible to identify cleft lip or palate in a fetus?
If the cleft is big enough, then this may be identified during an ultrasound within the first few months of pregnancy.

Book Appointment