Medical Imaging and Surgery in Chembur, Mumbai
The imaging process includes various MRI scans, CT scans, ultrasound scans, X-ray, or PET scans. These scanning methods image your body to find underlying health conditions that are not found in regular checkups.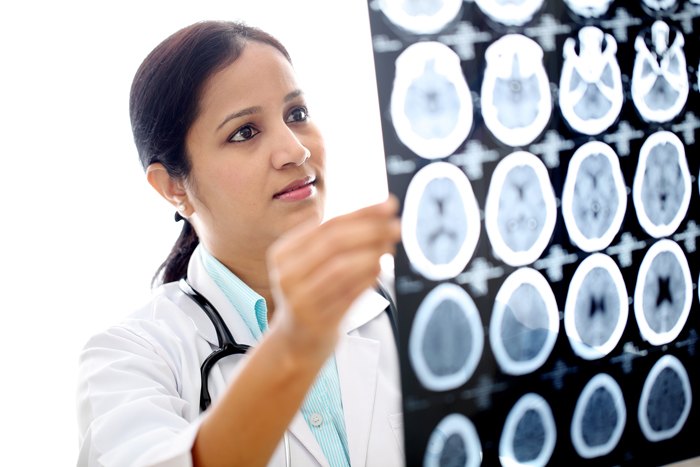 What Is Imaging?
Imaging, otherwise also known as physical imaging, medical imaging, or radiology, is a process that comprises creating images of your body to assess and evaluate your health conditions that go undetected in general diagnostic procedures. If you experience fatigue or weakness for unexplained reasons, visit a nearby general hospital for physical imaging.
Types of Imaging
There are various methods of imaging. They include:
X-ray: An X-ray, also called electromagnetic radiation, is made to penetrate your body to obtain images of your body parts. It is primarily used for bones and joints. However, it can be used to image other body parts as well as to detect underlying conditions.
CT Scan: A CT (computed tomography) scan is used to obtain images of your body in a non-invasive process. It can detect bone or joint fractures, tumors, cancer cells, or any heart conditions.
MRI Scan: Magnetic Resonance Imaging is a type of scanning used to replicate the images of inner organs to identify unexplained conditions like tumors, cancers, injuries, heart and lung conditions, etc.
Ultrasound scan: An ultrasound scan uses sound waves to replicate the live images of your inner organs to detect underlying injuries or abnormalities in organs like the gallbladder, liver, kidneys, and pancreas, etc.
When Should You Opt For an Imaging Test?
If you observe any of the following symptoms, you can consult your doctor and get an imaging test done right away:
Excruciating pain in your spine or back area
Severe neck pain
Discomfort in your neck or back
Unexplained discomfort while walking, sitting, and getting up.
Not being able to sleep on your back.
What Are the Causes?
There are various causes for these health conditions, including:
Stress
Sitting or standing for long durations
Remaining in the same position for long hours
Lifting heavyweights
Pinched nerves
Internal injuries
Fractures in your bones.
Infections
When to See a Doctor?
You should immediately consult your doctor if you notice any of the following symptoms for more prolonged durations:
Severe discomfort in your back or neck area for long periods
If you notice the above symptoms for days
If you suspect any minor internal injury, it is better to visit your doctor to make sure that the damage is not fatal.
If you have health conditions like arthritis or osteoporosis
You can request an appointment at Apollo Spectra Hospitals, Chembur, Mumbai.
Call1860 500 2244 to book an appointment.
Conclusion
Each imaging technique uses a different technology to identify hidden or unexplained health conditions to take early intervention if necessary. Consult your doctor immediately if you observe any symptoms to avoid further repercussions.
Should I eat or drink before scanning?
While eating or drinking is allowed before chest, hand, or feet scanning, scanning on an empty stomach is regarded as effective for the remaining imaging procedures.
How long does an imaging procedure take?
Although various imaging procedures consume different amounts of time, all the imaging procedures mostly take 20 to 30 minutes and not more than that.
What are the potential complications associated with imaging procedures?
Imaging procedures employ shallow levels of radiation. Hence they are entirely safe, and you are not exposed to them for longer durations too. So, there are no complications associated.

Book Appointment