Pain Management
Pain management is a medical method based on scientific techniques and therapies used to prevent, diagnose, and treat pain. Have you been suffering pain for a long time that is not going away with any methods you tried at home? Do not worry, and just search online for pain management near me or a pain management hospital near me.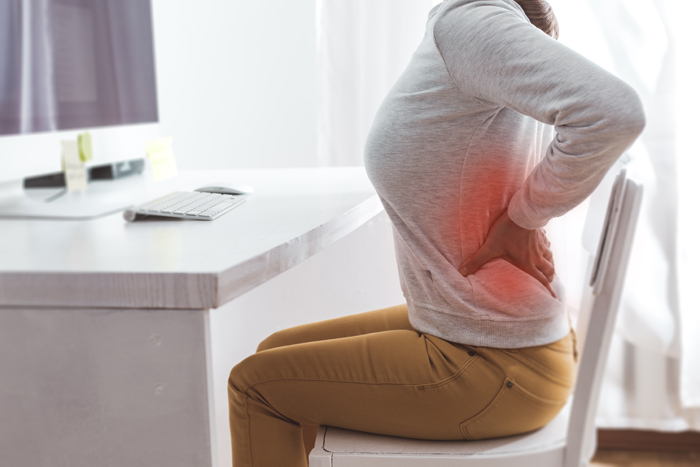 How to Note the Symptoms?
Pain is itself a symptom. However, it is usually associated with other symptoms like:
Depression
Fever
Fatigue
Headache
Lack of focus or concentration
Sleep disturbances
Loss of appetite
Numbness
Muscle spasms
If you are experiencing any type of pain with any of these symptoms, as mentioned, do not worry. You just have to search for pain management doctors near me, and you will be good to go!
What Causes Pain in General?
Numerous diseases and conditions can cause pain. Some of them include:
Inflammatory syndromes
Ulceration
Injuries
Infections
Trauma
Sometimes, it can be due to underlying fatal conditions such as:
Heart condition
Malignancy
But you need not panic as these can be treated with surgery. We at Apollo Spectra Hospitals provide you with some of the best general surgeons. Search for a general surgeon near me or just call us directly.
When to See a Doctor?
If your doctor has already stated that your pain is related to an underlying disease and can only be cured with surgery, then go for it. It will heal the pain. Ask your doctor or search for a general surgeon near me or a pain management hospital near me.
You can request an appointment at Apollo Spectra Hospitals, Chembur, Mumbai.
Call 1860 500 2244 to book an appointment.
Remedies for Pain Management
There are several things that you can try at home.
Use heat therapy or cold therapy.
Avoid tobacco and alcohol.
Lead a healthy lifestyle with a balanced diet and Adequate rest
Maintain a healthy weight
Exercise as actively as possible
Practice relaxation techniques such as meditation, mindfulness, and breathing exercises
Correct application of body mechanics and postures
Like any other chronic disease, people with chronic pain can also attend support self-help groups.
What Are the Treatment Options Available for Pain Management?
Pain management depends on many factors, including:
The cause of pain
Whether the pain is acute or chronic
Your pain tolerance
There are many options available to deal with the pain. However, these are only temporary. This will help you to reduce pain till the primary cause or source of pain is removed.
Medications can often help treat acute pain. This may include over-the-counter pain relievers such as:
Acetaminophen
NSAID (non-steroidal anti-inflammatory drugs)
Narcotics based painkillers
The treatment is very different for chronic or long-lasting pain.
Behavior modification therapy
Local electrical stimulation, such as:

TENS (transcutaneous electrical nerve stimulation)
Brain stimulation
Spinal cord stimulation

Medications including:

Nerve block injections
Oral drugs (prescription or OTC)
Spinal medication pumps

Physical, vocational, and occupational therapies
Surgery to remove the cause of pain (only if applicable)
For any assistance, search for a General surgeon near me or Pain Management doctors near me. Else, you can contact us directly-
Request an appointment at Apollo Spectra Hospitals, Chembur, Mumbai
Call 1860 500 1066 to book an appointment.
Conclusion
Some people have found a way to relieve pain through alternative medicine. These treatments are beneficial for chronic pain. You can also try them after consulting your doctor. Some of them are acupuncture, aromatherapy using scented candles, touch therapy, hypnosis, biofeedback, massage therapies and music, pet therapies, etc. Some people do get relief from these too.
The sudden unpleasant and unnatural sensations in any part of your body is pain. This is due to the activation of the nervous system. The pain ranges from annoying to debilitating.
Can pain be different for all?
You might feel pain in different forms depending on the cause. It can feel sharp to the point (piercing), stabbing, or diffuse and dull pain. It can also sometimes cause a burning sensation, sting, or make the area sore with pain.
Based on the origin or physiology:
Neuropathic pain.
Radicular pain or referred pain
Visceral pain.
Based on the time or duration of occurrence, pain is of different types -
Acute pain: Severe pain warns of a physical problem, and action must be taken, for example, removing your hand from the fire. Acute pain usually subsides soon after the underlying disease subsides.
Chronic pain: Chronic pain usually begins with acute pain, which persists outside of the natural healing process or persists after measures are taken to correct the cause of the pain. Usually, it is the one that lasts for more than three months.

Book Appointment