Hip Replacement surgery in Chembur, Mumbai
Hip replacement, or total hip arthroplasty, is a surgical procedure in which your surgeon uses a prosthesis or an artificial joint to replace a damaged or injured hip joint. This surgery offers long-term relief from joint pain while allowing you free movement without pain and discomfort.
To seek quality hip replacement, you can look for hospitals offering total hip replacement surgery near you or total hip replacement surgery in Chembur, Mumbai.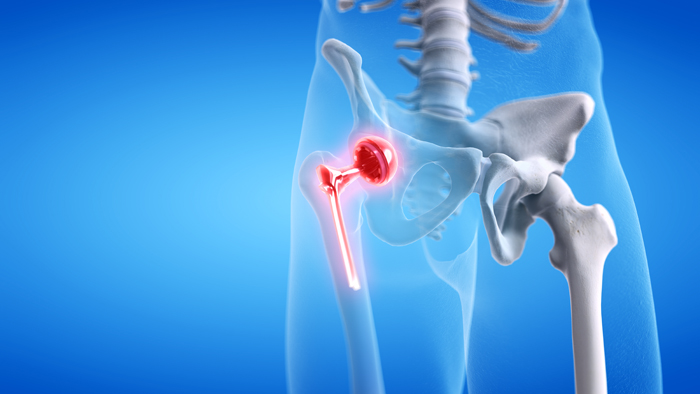 What Are the Types of Total Hip Replacement Surgery?
There are three kinds of hip replacement. They are as follows:
Hip resurfacing
Partial hip replacement
Total hip replacement
What Symptoms Indicate That You May Need a Hip Replacement?
The symptoms that indicate you may need a hip replacement include:
You have chronic pain and discomfort in your hip and surrounding areas.
You find it difficult to complete routine tasks, like climbing stairs, bending over, walking, sitting, fetching groceries, etc.
Your hips have become stiff, limiting the range of your joint mobility.
Other treatments, such as medications and physical therapies, did not work.
Your hip joint is significantly damaged.
You have advanced-stage arthritis.
You are experiencing emotional issues or signs of depression as a result of your pain.
When Should You See a Doctor?
If you experience any of the symptoms mentioned above, you should get in touch with your doctor right away. For the best medical assistance, you can search Google for the 'best total hip replacement doctors near me' or the 'best total hip replacement doctors in Chembur, Mumbai.'
You can request an appointment at Apollo Spectra Hospitals, Chembur, Mumbai.
Call 1860 500 2244 to book an appointment.
How to Prepare for Hip Replacement Surgery?
Here is how to prepare for the surgery:
Your doctor is likely to ask for your consent to perform the surgery. For this, you might have to sign a consent form. If you have any questions regarding the surgery, make sure to have them clarified.
Your healthcare provider will evaluate your complete medical history and perform a physical examination to ensure you are ready for the surgery.
If you have drug allergies or have been taking any medications, such as anticoagulants (blood-thinners), inform your doctor beforehand.
Your healthcare provider is likely to ask you not to eat anything for at least 8 hours before the surgery.
If you are a smoker, quit smoking before your hip replacement surgery. Smoking is likely to slow down the process of recovery.
If you are overweight, your doctor may ask you to lose some weight.
Your doctor may recommend some conditioning exercises before the surgery. Do them.
Make sure to get someone (relatives, friends, or house help) around to help you for a minimum of one or two weeks after your surgery.
Your doctor may ask you to take some blood and diagnostic tests before the surgery, depending on your health conditions.
What Are the Benefits of Hip Replacement Surgery?
Pain relief is one of the most significant benefits of hip arthroscopy. Other benefits include the following:
Increased strength
Improved mobility
Improved coordination between the trunk and leg
Ease of climbing stairs, walking, and other routine activities
Improved quality of life
What Are the Complications Associated With Hip Replacement Surgery?
Like any other surgical procedure, hip replacement surgery can also have some complications. They include the following:
Infection
Bleeding
Formation of blood clots in the lungs or legs
Joint dislocation
Nerve injury
Requirement for a revision surgery
The complications are likely to depend on certain factors, including age and health conditions. If you have any concerns about the procedure and risk factors, you can consult one of the best total hip replacement doctors in Chembur.
Conclusion
Hip replacement surgery helps you get rid of the pain and discomfort while improving the quality of your life. If you want to get total hip replacement surgery in Chembur, you can look for the best total hip replacement doctors near you.
Reference Link:
https://my.clevelandclinic.org/health/treatments/17102-hip-replacement
https://www.hss.edu/condition-list_hip-replacement.asp
https://www.hopkinsmedicine.org/health/treatment-tests-and-therapies/hip-replacement-surgery
How long does it take to recover after a hip replacement surgery?
The period of recovery post hip replacement depends on your health condition, age, and individual needs. However, in general, it is likely to take around 12 weeks to resume activities like cycling, taking long walks, etc. Some people might take about 6-months to recover fully after hip replacement.
Is it possible to bend more than 90 degrees post hip replacement?
It is advisable not to bend your hip more than 60 degrees to 90 degrees for the initial 6 to 12 weeks after the procedure. Also, make sure not to cross your ankles and legs during this period.
Does hip replacement reduce your life expectancy?
No, undergoing hip replacement surgery improves your quality of life while ensuring increased life expectancy.

Book Appointment