Bariatric Surgeries in Chembur, Mumbai
Suppose you consider bariatric surgery as a treatment option for weight loss or have already gone through one of the bariatric surgeries. In that case, you can now take advantage of specialized support groups for weight loss.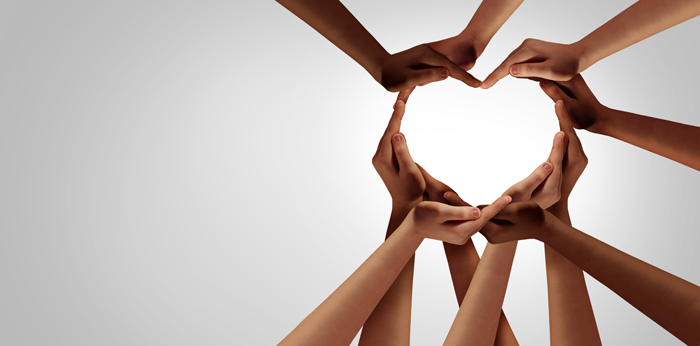 What do we need to know about bariatric support groups?
Bariatric support groups are concerned with nutrition, exercise, weight loss and motivation. These programs help patients understand post-surgery complications better and provide diet instructions to follow before and after surgery. Apart from that, you can connect with like-minded people who have been in the same situation and get advice from their weight-loss journey. According to the research studies, people who joined support groups have experienced more weight loss than others.
For more information on support groups, you can visit any of the bariatric surgery hospitals in Mumbai. Alternatively, you can search online for bariatric support groups near me.
What are the types of support groups?
There are various types of bariatric support groups that offer support sessions regularly. These support groups may conduct webinars occasionally based on multiple topics like regulation of food intake, fitness challenges, strength training, low-calorie recipe ideas and much more. You can choose any format such as:
In-person support groups: Knowing a person who faces similar challenges like you gives you moral support. You can learn about healthy choices at these support groups, talk about nutrition, exercise, psychology and deal with the complications. They can conduct these meetings at hospitals or any other places, and they include medical professionals.
Virtual support groups: Online support groups are another option, enabling individuals to receive support online from the comfort of their own homes. At the meetings, apart from bariatric surgeons and nutritionists, you can have psychologists to help people deal with relationship or body image issues.
Apart from these support groups, you can join an activity-based support group, such as a walking or other exercise group, social media-based support groups, commercial programs, apps for weight loss and online forums.
Why do you need bariatric support groups?
As bariatric surgeries remove a part of your stomach and the intestine to treat obesity and related comorbidities, you require a significant, post-operative diet change to achieve a healthy weight and to avoid complications. To maintain a healthy weight, support groups offer resources like:
Recipes and fitness guides
Tips on preparing for the surgery
Connecting with fellow bariatric patients to learn from their experiences
Information on behavioral changes
Diet and nutrition education: Support groups provide tips on weight management, foods to avoid, healthy snacking, reading food labels and more. With this, you can stay up-to-date on the latest bariatric diet advancements. As the group has nutritionists, you can ask for a personalized diet and nutrition plans.
Connecting with fellow bariatric patients: The major advantage of participating in support groups is that you meet fellow post-op patients, long-term patients who have undergone the surgery. Having these people around you makes the recovery process trouble-free. You get benefits from these kinds of support groups because they have different sources of information for all your problems.
Motivation: Support groups help overcome emotional issues by interacting with you and providing different strategies to deal with them. Sometimes you may feel like giving up; in that case, support groups help motivate yourself to keep going through it.
Cardio and strength training exercises: After the weight-loss surgery, it is essential to undergo training to stay active and maintain weight. Cardio workout helps strengthen your heart and reduce the risk of other diseases, whereas strength training helps you retain posture balance. However, training with a bunch of people has a more beneficial effect on weight loss than working out alone.
What kind of support can be expected from doctors at the support groups?
As mentioned earlier, support groups have bariatric surgeons, plastic and cosmetic surgeons, nutritionists and psychologists. You can speak to each of them individually.
You can request an appointment at Apollo Spectra Hospitals, Chembur, Mumbai.
Call 1860 500 2244 to book an appointment.
Conclusion
The most significant task after undergoing bariatric surgery is to control weight. Bariatric support groups play a crucial role in achieving long-term success in weight loss. So consider all the factors discussed above and choose the best support group for promising results.
References
https://primesurgicare.com/bariatric-support-groups-why-they-are-so-important
https://www.barilife.com/blog/benefits-joining-bariatric-support-group/
https://www.verywellfit.com/best-weight-loss-support-groups-4801869
https://weightlossandwellnesscenter.com/the-importance-of-support-groups-after-weight-loss-surgery/
https://www.healthline.com/health/obesity/weight-loss-support#takeaway
Are support groups substitutes for healthcare professionals?
No, support groups are unique, and visit a bariatric surgeon as per your schedule. Support groups help you find additional information.
What are the risks with support groups?
Some risks include emotional and interpersonal conflicts, comparison of the disease conditions with others, lack of confidentiality and unnecessary medical or other advice. Some problems with online-based support groups include unchecked data.
How should I check if the support group is capable or not?
Before joining a support group, make sure that the group is not charging an excessive amount for their meetings or promising a permanent cure to your disease, and putting any pressure on you to buy their products or services.

Book Appointment