Vascular Surgery
Vascular surgery involves surgical treatment for patients with intricate and serious conditions related to the blood vessels and lymph system (vascular diseases). Vascular and endovascular surgeons perform these surgeries for a variety of disease conditions. Peripheral artery disease, vasculitis, aortic disease, mesenteric disease, aneurysms, thrombosis, ischemia, varicose veins and carotid artery disease are some of the conditions treated by vascular surgery.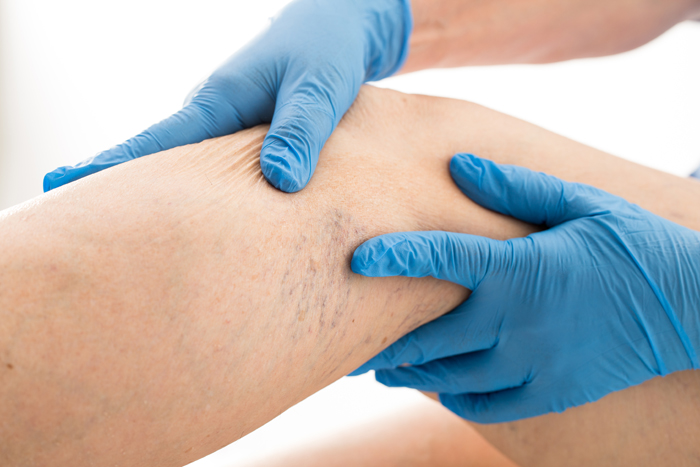 What does vascular surgery entail?
Vascular surgery is a surgical specialty which deals with circulatory system disorders including arteries, veins and lymphatic vessels. Surgeons may employ open, endovascular techniques or a combination of both to perform vascular surgery. Endovascular surgery has less complications owing to smaller incisions. However, not all conditions can be treated via endovascular surgery. Open surgery may be required in vascular surgery to repair or remove diseased tissue. If you are aware of which procedure your doctor will perform, you will be able to plan for your recovery and make necessary preparations. You can also search for a vascular surgeon near me or a vascular surgery hospital near me.
Apart from critical care (trauma) surgeons, general surgeons and vascular surgeons are among those qualified to perform vascular surgery. Vascular surgeons evaluate, diagnose and determine which treatment you need, depending on your condition and diagnosis.
Why is vascular surgery conducted?
Vascular surgery is performed in cases where lifestyle modifications or medications have failed to treat your condition. In some cases, as mentioned below, surgery may be required.
Blood clots that cannot be treated with medicines
Aneurysms (abnormal dilation of vessel walls) may require endovascular or open surgery depending on the size of the aneurysm
Carotid artery disease to remove excess build-up of plaque (fatty deposits)
Renal (kidney) artery occlusive diseases which may require angioplasty or open surgery
Peripheral artery disease
Cases of trauma that will require repair of blood vessels to arrest internal bleeding
Diseases of the vein, like varicose veins or deep vein thrombosis
When do you need to see a doctor?
If you're suffering from any of the conditions mentioned above, immediately consult a doctor.
You can request an appointment at Apollo Spectra Hospitals, Chembur, Mumbai.
Call1860 500 2244 to book an appointment.
What are the risks or complications of vascular surgery?
Every surgery has its share of complications. However, open surgeries pose more complications than endovascular surgeries. Complications seen in open surgeries include blood clots, bleeding, infection or abnormal heart rhythms. In the case of endovascular surgery, complications include blocked or movement of the graft, fever, infection or damage to surrounding blood vessels or organs. You can reduce your risk of complications by following these steps:
Alert your doctor if you are allergic to contrast dyes or anesthetic medicines.
Obeying your doctor's instructions regarding wound care post-surgery and physical activity restrictions
Alerting your doctor in case of any issues like infection, fever, bleeding or increase in the intensity of pain
Consuming medication as advised by your doctor
Conclusion
The main benefit of vascular surgery is to reestablish impaired circulation and can be a life-saving procedure. In case endovascular surgery is performed, it has additional benefits of less scarring, fewer complications due to smaller incisions, faster recovery and less discomfort.
To know more, you can search for a vascular surgery near me or a vascular surgeon near me.

What are the types of vascular surgery?
Vascular surgery involves endovascular surgery which utilizes minimally invasive techniques for surgery and open vascular surgery which may be required to bypass a blocked vessel or to remove a blockage from a blood vessel.
How do you prepare for endovascular surgery?
Your surgeon will provide you with clear instructions before your planned surgery. Preparations include stopping your blood thinner medications, fasting for 8 hours before surgery, avoiding certain medications like aspirin and avoiding shaving of the surgical site for at least 2 days before the surgery.
What is the recovery time post vascular surgery?
If you have had open vascular surgery, then 5 to 10 days at the hospital followed by three months of recovery time at home. In case of endovascular surgery, you will be discharged from the hospital after 2 to 3 days after which you will return to normal activities 4 to 6 weeks later.
Our Patient Speaks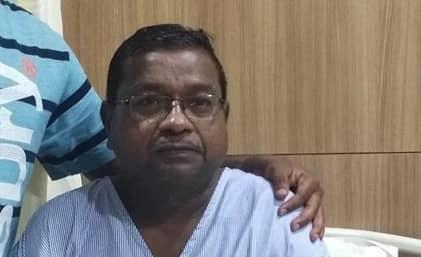 My name is Anil Waghmare and I underwent a treatment under Dr Shoaib Padaria at Apollo Spectra Hospital. The staff at Apollo including doctors, nurses, housekeeping as well as the security guards are all really good. The nurses and housekeeping people are very humble and take care of all your needs. The rooms and toilets are hygienic and well-maintained. The food provided by the hospital is also g...
Anil Waghmare
Vascular Surgery
Varicose Veins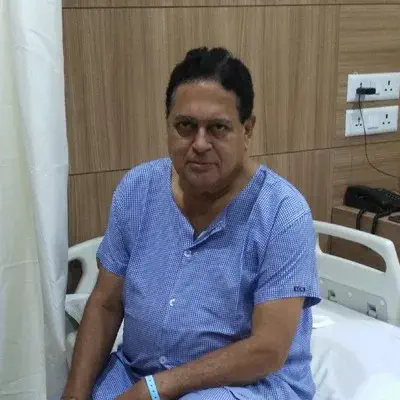 We had approached the Apollo Spectra Hospital for treatment of varicose veins. The operation was performed by Dr Shoiab Padaria and it was a successful one. Our stay at the hospital during the course of the treatment was very comfortable. We found the hospital staff to be very helpful, courteous and polite, and the services offered to be commendable. Overall, we had a very satisfying experience he...
Leonard J. Lemos
Vascular Surgery
Varicose Veins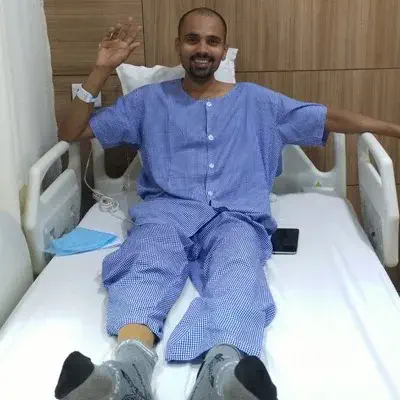 My stay at the Apollo Spectra Hospital was extremely good and comfortable. Dr Shoaib Padaria is very experienced and confident and made me feel very comfortable during and after my surgery for varicose veins. The whole staff of the hospital, including the nurses, technicians, security, the billing staff and all other support staff were very efficient, soft spoken and offered very prompt services. ...
Swapnil S. Saigaonkar
Vascular Surgery
Varicose Veins

Book Appointment