Orthopedics -Other
Most people will visit an orthopedic surgeon at least once, and others may see them frequently. As we know, Orthopaedics is the pristine British form of the word, and Orthopedics is a more Americanized version. The best orthopedics surgeons in Chembur are now concentrating only on the musculoskeletal system. The fact is that almost every medical discipline has some correlation with the orthopedics discipline. The best orthopedic surgeons in Chembur have pioneered innovative techniques, and new technology is acceptable for a range of orthopedic problems.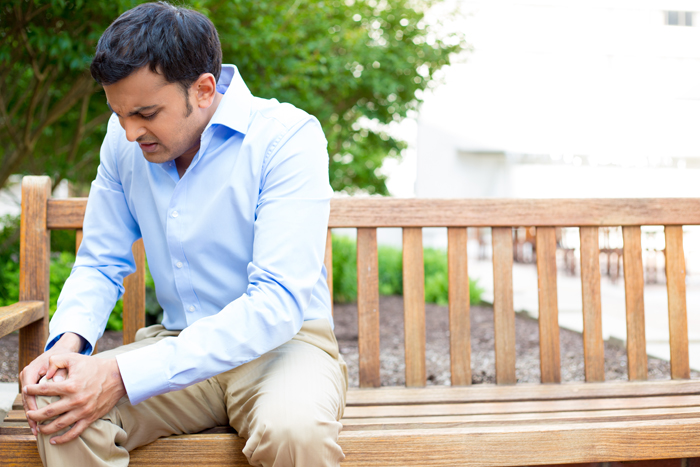 What Do Orthopedic Doctors Do?
Orthopedic specialists evaluate and treat disorders affecting your musculoskeletal system. Orthopedic surgeons help in recovery, which involves regaining mobility, strength, range of motion, and flexibility after an accident or surgery. Orthopedists are developing strategies to avoid injuries, and they prevent the progression of chronic illnesses of arthritis.
While orthopedic specialists cover all elements of the musculoskeletal system, others opt to specialize further. Orthopedic subspecialties include:
The spine surgeon deals with spinal disorders and takes care of everything from head to toe.
Knee and hip therapy, address in the knee and hip therapy
Ortho hand surgeons often involve hand, wrist, and forearm status.
Shoulder and elbow surgeon practices and promotes shoulder and elbow surgery
Podiatrists have specific training in the treatment of foot and ankle diseases.
Sports medicine professionals serve athletes and those with musculoskeletal ailments.
Trauma surgeons deal with fractured bones, wounds, internal injuries, burns, and shock.
What Types of Conditions Do Orthopedic Doctors Treat?
The best orthopedic surgical treatment in Mumbai, Chembur treats, a wide variety of conditions, including but not constrained to:
Various bone fractures,
Muscle strains causing joint and back discomfort
Progression of Arthritis
Arthritis carpal tunnels and tendons experts
ligament injuries such as sprains, tendinitis, and ACL tears
Limb anomalies care for the bone structure of your arms or legs.
Bone Cancer Specialist or Orthopedic Oncologist and Bone Tumor specialist in Chembur handles a mass of unusual cells growing in the bone.
Treatment for Orthopedics
For the diseases they treat, orthopedic specialists prescribe several therapies and surgeries.
The best Orthopedic doctors in Mumbai or near your home will often focus on non-surgical treatments before recommending surgery.
Some types of non-surgical treatments include:
Exercises. The best orthopedic specialist in Mumbai may advise you on physical training or stretches to help you maintain or increase your strength, flexibility, and musculature in a specific location.
Medications. The best orthopedic specialist in Chembur may prescribe certain drugs to help treat symptoms such as pain and swelling. They may also prescribe prescription medications such as corticosteroids and NSAIDs.
Lifestyle changes. The best orthopedic specialist in Chembur may also assist you in making lifestyle modifications. These might include altering your physical activity, food, and exercise methods to avoid aggravating an injury or disorder.
Surgical Treatments
When conservative treatments cannot improve a condition or injury, it is time to seek medical attention. In some circumstances, your doctor may advise you to have surgery. An orthopedic surgeon may follow these procedures:
Joint replacement. Joint replacement surgery entails replacing elements that have become inflamed because of arthritis. Knee replacement and hip replacement surgery are two examples.
Internal fixation. Internal fixation involves the placement of hardware such screws, plates, and rods to help keep injured bones in place while they heal.
Fusion. Doctors fuse the two bones using bone graft material and some internal fixation. As the bone tissue heals, it joins to create a single bone. They used this method in neck and spine surgery.
Osteotomy. Osteotomy is surgery that includes cutting a part of a bone and then moving it. In the handling of arthritis, osteotomy surgery is relatively rare.
Soft tissue repair. Injured muscles, ligaments, or tendons often heal with soft tissue repair procedures.
Release surgery. Release surgery is an operation used to treat carpal tunnel syndrome. It helps ease symptoms by relieving strain on the median nerve.
When to See the Best Orthopedic Doctor in Chembur?
If you experience any of the following symptoms, consult with the best orthopedic surgeon in Chembur.
Extreme pain or inflammation in the bone joint or muscle that is chronic or does not respond to at-home treatment
You decrease the mobility or range of motion of a joint, such as your knee, elbow, or shoulder.
If you have difficulty carrying out your everyday activities,
Numbness, or a severe pain sensation in your arms or legs, are examples of nerve-related symptoms.
If you have a bone or joint damage that needs the help of the best ortho surgeon near you.
You can request an appointment at Apollo Spectra Hospitals, Chembur, Mumbai.
Call 1860 500 2244 to book an appointment.
What Is the Use of Invasive Surgeries in Orthopedics?
Orthopedics perform minimally invasive surgery (MIS) through tiny incisions instead of one large opening, which orthopedic surgeons refer to as keyhole surgery. MIS decreases the trauma to the surrounding soft tissues while achieving the same surgical outcome. Ortho surgeons only use small, targeted incisions to address the problem area. MIS is a workable choice since the incisions are tiny, people heal faster, there is no risk, and there is no discomfort than traditional surgery. The Minimally Invasive Surgery (MIS) method is a viable option for various arthroscopies. MIS also includes hip, knee, ankle, wrist, shoulder, elbow, and knee osteotomy arthroscopies.
Conclusion
Orthopedic surgeons diagnose and treat illnesses of the bones, muscles, and joints. Exercising is an example of conservative therapy. The best orthopedic surgical treatment in Mumbai, Chembur, can also assist with rehabilitation, and rehabilitation will prevent the deterioration of pre-existing conditions.
What is an orthopedic condition?
We refer to injuries and disorders affecting the musculoskeletal system as orthopedic ailments. Muscles, bones, nerves, joints, ligaments, tendons, and other connective tissues are a vital part of this bodily system. Chronic orthopedic illnesses or accidents might cause damage to any of these tissues or structures.
How long does recovery from minimally invasive spine surgery take?
Patients with minimally invasive spine surgery (also known as less invasive spine surgery) recover faster than those with open spine surgery. Many patients who have had minimally invasive spine surgery may resume normal activities within six weeks.
What foods are safe to eat after orthopedic surgery?
Protein is essential for bone and tissue repair in the days and weeks following surgery. Fish, poultry, eggs, soy products, chia seeds, spinach, lentils, almonds, and beans are high in protein.

Book Appointment