Erectile Dysfunction Treatment & Diagnostics in Tardeo, Mumbai
Erectile Dysfunction
Erectile Dysfunction (ED) is a medical disorder characterized by an inability to get an erection which can hamper sexual intercourse. Many physiological factors such as cholesterol and diabetes and psychological factors such as anxiety and stress can cause erectile dysfunction.
Doctors recommend medications, psychotherapy and some exercises to help with ED. If medications prove to be ineffective, then your doctor may recommend surgical procedures such as vascular surgery.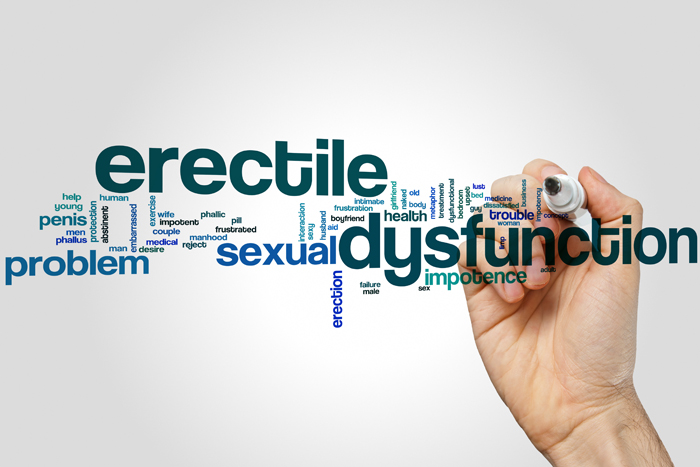 What Is Erectile Dysfunction?
Experiencing Erectile Dysfunction once in a while is perfectly normal and nothing to worry about. But if the problem persists, then visit your doctor to get a deeper understanding of the problem.
To seek treatment, you can search online for a urology doctor near me or a urology hospital near me.
What are the symptoms of Erectile Dysfunction?
These include:
Delay in ejaculation
Premature ejaculation
Less interest in sex
An inability to achieve an orgasm despite enough stimulation
Difficulty in getting an erection
Struggling to maintain an erection during sexual intercourse
What are the causes of Erectile Dysfunction?
Erectile Dysfunction is something that is faced by all men at some point in their lives. But if the problem persists, that might be a sign of an underlying health condition or emotional distress in your life.
The physiological factors that cause erectile dysfunction are:
Hypertension
Diabetes
Obesity
Smoking
Use of drugs
Drinking
The psychological factors that cause erectile dysfunction are:
Anxiety
Depression
Stress
Problems at work or home
When should you consult a doctor?
If you experience problems getting an erection over a prolonged period or have issues such as premature or delayed ejaculation, then it is time to go and visit your doctor. If you are experiencing an immense amount of stress or have diabetes and you think that this condition is affecting you, visit a doctor.
Request an appointment at Apollo Spectra Hospitals, Tardeo, Mumbai.
Call 1860 500 2244 to book an appointment
How is Erectile Dysfunction diagnosed?
Your doctor will first examine your genitals to get an understanding of your problem. Then he/she will take your family history and medical history. Your doctor might conduct a rectal exam to test your prostate. Along with these exams, your doctor will ask you to take blood tests that will test your testosterone and diabetes and ultrasonography and pelvic x-rays to get a better picture of the situation.
What are the risk factors?
Some of these factors may be considered risk factors and make you more vulnerable to ED:
If you are overweight
If you have diseases such as diabetes, hypertension or heart diseases
If you take alcohol, drugs or tobacco
If you are on medications such as antidepressants
How is Erectile Dysfunction treated?
Erectile dysfunction is nothing to worry about. Many treatments can be opted for according to the severity of the problem. These include:
Medications - Your doctor will recommend medication that will increase the blood flow to your penis. These include oral medications such as Viagra.
Testosterone Therapy - If you have a low level of testosterone, then your doctor might recommend testosterone therapy in combination with your medicines.
Psychotherapy - Many times the causes behind ED are psychological. Stress and anxiety have become a regular part of our lives. If you are experiencing extreme stress, anxiety or any other mental health problems, consult a therapist.
Lifestyle changes - Your doctor might recommend cutting down on smoking or drinking if it is part of your life. The doctor might recommend physical activities such as yoga or aerobics that will help.
Conclusion
Erectile Dysfunction can be caused by diabetes, stress, hypertension and anxiety. Address the underlying causes.
Is it ok to combine different treatments for Erectile Dysfunction?
It is up to your doctor. Your doctor may ask you to take medicines along with testosterone therapy to treat the problem effectively.
Is there any way of preventing Erectile Dysfunction?
Absolutely. If you exercise daily, keep your weight under control and lead a generally healthy life.
Is Viagra successful in treating this problem?
Multiple research studies have shown that Viagra is an effective treatment option for ED with little or no side effects.

Book Appointment