Interventional Endoscopy - Gastroenterology in Sadashiv Peth, Pune
Introduction
The digestive system is one of the most important organ systems in an organism. Without a digestive, intake and digestion of food would be impossible and without food, survival would be impossible. Hence, taking care of the digestive system is extremely important. Bad health of the digestive system is not uncommon. Gastric problems, acidity, indigestion, are some of the common problems an individual faces. These problems are curable with the help of medicines. But sometimes, the digestive system faces severe issues which cannot be diagnosed without invasive methods. In this article, we are going to learn about some of these procedures which one might need if they face any Gastro problems.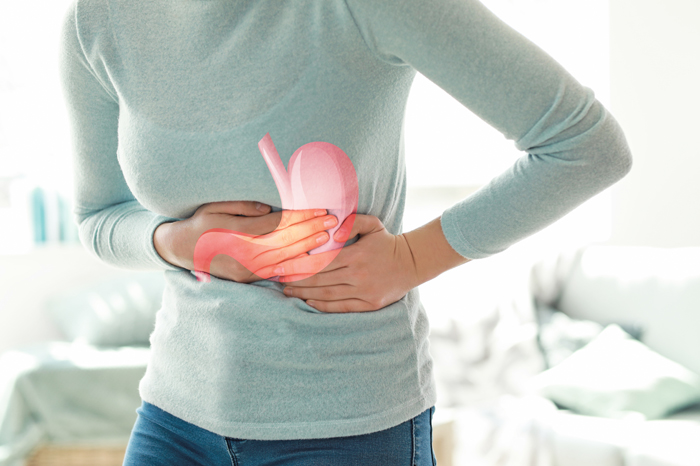 What do you Mean by Interventional Gastro Procedures?
Interventional Gastro procedures or Interventional Gastroenterology are invasive procedures that are used to diagnose symptoms of serious gastro problems. Interventional gastro procedures generally use endoscopic procedures to diagnose the symptoms, history, and problems of a patient and then come up with treatment plans.
Types of Interventional Gastro Procedures
Colonoscopy- Colonoscopy is related to examining the large intestine and colon. This procedure is used to detect any abnormalities or infections in the large intestine and the rectum area. A long and flexible tube known as a colonoscope is inserted into the rectum and a thorough examination is made. If any anomalies are detected, then a treatment plan is laid out according to the problems of a patient.
ERCP- ERCP is the abbreviation for endoscopic retrograde cholangiopancreatography. This is a process that is used to check for diseases in the gall bladder, pancreas, liver, and biliary system. The ERCP techniques combine endoscopy and fluoroscopy to diagnose and treat diseases of the pancreatic and biliary ductal systems.
ESWL- ESWL is the abbreviation for extracorporeal shock wave lithotripsy. This is a technique that is used to treat kidney stones. This process uses shock waves to break down the kidney stones into pieces tiny enough to be able to pass through the urinary tract and out of the body. X-rays and ultrasounds are used to locate the stones and then the surgical procedure is done.
Oral Double Balloon Enteroscopy- This is a type of deep enteroscopy which involves the insertion of a long endoscope into the small intestine to diagnose and treat diseases. The tube is inserted through the bowels by inflating and deflating the balloons. The process could be antegrade or retrograde.
Upper Endoscopy- Upper endoscopy, as the name suggests, is the endoscopy performed for the upper side of the GI tract. The upper digestive part is examined with the help of a tiny camera attached to the end of a long and flexible tube.
Several other procedures fall under interventional gastro procedures. These are some of the most common ones. Most of these are endoscopic processes.
When do you Need Interventional Gastro Procedures?
Interventional gastro procedures are used to perform the following:-
Diagnosing digestive diseases
Removing bile duct stones
Relieving malignant biliary tract obstructions
Staging esophageal cancer
Staging rectal cancer
Obtaining biopsies of pancreatic tumors and cysts
Removing kidney stones
Anything related to problems of the digestive system.
Conclusion
As discussed earlier, the digestive system is a vital organ system. Without the digestive system, it is impossible to survive. So, if you feel any discomfort in your stomach or any area of the digestive system, immediately consult a healthcare professional.
Request an appointment at Apollo Spectra Hospitals, Pune
Call 1860-500-2244 to book an appointment
What are some of the basic GI procedures?
There are several types of GI procedures. Some of the most common procedures are Colonoscopy, Colon cancer screening, Endoscopy, Enteroscopy, and several more. I have discussed many GI procedures in detail in this article previously.
What is a gastrointestinal procedure?
Gastrointestinal procedures are surgeries and procedures related to the GI tract, that is, the digestive system. The digestive system includes the esophagus, stomach, small intestine, large intestine, and rectum. The liver, gallbladder, and pancreas are also included in this.
What procedures do gastroenterologists perform?
Gastroenterologists perform the following procedures:
Barium Swallow.
Barium Enema.
Upper Gastrointestinal Series.
Upper GI Endoscopy.
Endoscopic Retrograde Cholangiopancreatography (ERCP)
Pancreas Scan.
Liver Scan.
Liver Biopsy.
These are a few of the procedures performed by a gastroenterologist. There are many other procedures that a gastroenterologist performs.

Book Appointment