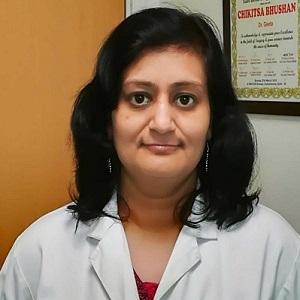 | | | |
| --- | --- | --- |
| Experience | : | 13 Years |
| Speciality | : | Breast Surgical Oncology |
| Timings | : | Available by prior appointment |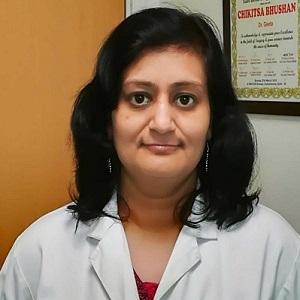 Book an Appointment
Dr Neerja Gupta
| | | |
| --- | --- | --- |
| Experience | : | 12 Years |
| Speciality | : | Breast Surgical Oncology |
| Timings | : | Available by prior appointment |

Doctor Info
Dr Neerja has been a patient friendly breast oncosurgeon practicing in breast surgical oncology since 2014. She is associated with surgical oncology team at New Delhi since 2010. She believe in integrity and patients all round welfare for which she has initiated certain programs such as breast cancer survivorship program where patients come and join hands to boost each others morale and spirits. She has expertise in advanced methods of sentinel node biopsy, breast and breast reconstructive techniques.
Educational Qualification
MS (Principles of Oncoplasty) UEA, UK
Breast Robotics (IEO) Milan, Italy
Clinical Training in Breast Unit (IEO) Milan, Italy
MS (Surgery) Vadodara
Professional Memberships
OPBC—Oncoplastic Breast Consortium
Areas of Interest
Breast – Benign Breast Diseases
Lumps
Breast Pain'- Mastalgia
Nipple Discharge
Phyllodes
Tuberculosis
Non-healing Breast Wound
Malignant Breast Conditions
Premalignant
Non Invasive
Invasive Carcinoma
Breast Risk Reduction
Familial Breast Cancer
Breast Reduction surgery
Gigantomastia
Pubertal and Prepubertal Breast Disorders
Breast Reconstruction
Professional Awards
Golden Aim award for excellence and leadership in healthcare – Women health care leader award- Breast cancer surgeon
Asia today media and research award- Best breast surgeon award Delhi and NCR
Nominated for Award in Education category (Inspire women awards, UK, 2019)
Received Max. ACE AWARD (Academic center for excellence) 2018
First prize (best case presentation team) in 2nd Indo British Breast Oncoplasty Workshop Pune, February, 2015. We presented a case of BRCA positive young patient and amongst the four competing teams, we were awarded the first prize.
First prize in case presentation at 3rd Breast CME at Max cancer center Saket. New Delhi in Nov 2013. We had presented a case of central quadrant tumor where Grisotti reconstruction was done.
Second prize poster presentation at Max 3rd Annual Safety conference.
Award for working in disaster management group in Jan 2001.I joined the disaster management team of Maharaja Agrasain Hospital, Delhi to help the victims of earthquake that had hit Gujarat in 2001.
Appreciated for Max Sewa Bhav- from Max Noida -2017
Gem award from Max Patparganj for the quarter may –august 2016
Publications Available at Research Gate
Total breast reconstruction with scar less LD and transposition Flap
Published in May 2022 MAR JOURNAL OF ONCOLOGY
PAPER published in indexed journal - Annuals of international medical and dental research September 2017. Diagnostic accuracy of MRI in breast cancer – A study of 156 cases
Case report published in Annals of International medical and dental research September 2017 issue – Angiosarcoma A case report
Case report published in annals of international medical and dental research September 2017 issue. SVC obstruction secondary to indwelling central venous catheter.
Sentinel lymph node biopsy in a male breast cancer: An underutilized procedure- IJSO August 2020
Use of Sentinel Lymph Node Biopsy and Early Physiotherapy to Reduce Incidence of Lymphedema After Breast Cancer Surgery: An Institutional Experience. IJSO Jan 2020
Abstract - Role of color Doppler in Chest Wall perforator flaps - accepted in St Gallens and published in Elsevier edition April 2021
Abstracts Accepted for Presentation
Oral Poster presentation invited by International conference on Oncoplasty and Breast Reconstruction, September 2021, Dubai
ABSTRACT selected in 17th St Gallen conference 2021- published in electronic supplement issue to the journal "The Breast" by Elsevier Publishers
Poster presentation at ABSICON-Kolkata June 2014
Poster in MEDICON conference Mumbai. (BCS after neoadjuvant treatment in breast cancer -study of 25 cases from single centre)
Poster ABSICON on –Role of 3 Tesla MRI in diagnosis of breast cancer.
Poster presentation MPAICON – Axillary recurrence and lymphedema rates after sentinel node biopsy
Invitation as Speaker on National and International Platforms
Operated in live workshop BRASCON, 2022 (Breast Aesthetic and Reconstructive surgery conference). For bilateral breast reduction mammaplasty using superomedial pedicle
Speaker on Matrix rotation oncoplasty at BRASCON 2022
Speaker-Best of SABCS 2018 (Feb – March)- IBCSG 23-01 ABSTRACT
Faculty- Panelist in case discussion on oligo metastatic disease of breast- 2019
Speaker at BEST OF SABCS 2020 (Feb- March) for my abstract selected in SABCS –Conservative treatment of axilla for limited axillary burden disease in early breast cancer patients—Is ACOSOG ZOO11 applicable in Indian scenario-A retrospective analysis of early breast cancer patients from a single center
Faculty in Best of SABCS-2021
Presented abstract on Therapeutic mammoplasty
Faculty Chairperson in Surgical video session in best of SABCS- 2022
Speaker – Video presentation on LTAP chest wall perforator flap in partial breast reconstruction St BRAS CON 2020
Speaker in perforator flap at LTAP at KGMC webinar 2021
Speaker on accepted abstract- Breast reconstruction with chest wall perforator flaps – Beginning of a New Era – 9th European Congress on Breast cancer, women's health and therapeutics. Webinar October 2021
Speaker (moderator) in Indian perspectives on Saint gallens consensus 2021-In women with ipsilateral breast recurrence and negative nodes on imaging after previous treatment with breast conserving surgery and sentinel node mapping (N0), the preferred management of the axilla
Speaker on Learning curve in breast Robotic surgery – at Gurukul ASICON 2019
Speaker at – Predictors on lymphedema ONCOLOGY FORUM annual meeting, Dec 2019
Speaker at Apollo Lucknow- Seven master's lymphedema therapy – March2019
Speaker on "Mind body soul alignment" in event of Women s day celebration at Jindal Steel, March 2019
Panelist at Max Cancer Congress, August2019
Panelist at MPAICON, Jaipur, January 2020
Panelist at Best of SABCS 2019
Panelist at ONCOFERTILITY webinar, October 2020
Panelist at Delhi IMA meeting 2016
Panelist in WBCC women breast cancer congress, November 2020 -,
Faculty (panelist)in 2nd Indo British Breast Oncoplasty conference and workshop, Pune February 2015
Moderator for the session on Axillary management of ipsilateral No recurrence after BCS – Indian perspectives on Saint Gallens-held by Oncology forum June 2021
Invited as panelist in Webinar by ICOG Pune, A FOGSI initiative in July 2022
Course convener of Chest wall Perforator flaps web series- Single largest series run till date on chest wall perforator flaps with ABSI as academic partner
Research- Study Co investigator in research study conducted at TATA – TMH VGSC STUDY during the tenure at Max

Testimonials
Mr. Lokesh
Apollo Spectra Hospitals, Koramangala.
Mr. Lokesh
Apollo Spectra Hospitals, Koramangala.
Frequently Asked Questions
Where does Dr Neerja Gupta practice?
Dr Neerja Gupta practices at Apollo Spectra Hospital, Delhi-Karol Bagh
How can I take Dr Neerja Gupta appointment?
You can take Dr Neerja Gupta appointment by calling 1-860-500-2244 or by visiting website or walk-in to hospital.
Why do patients visit Dr Neerja Gupta?
Patients visit Dr Neerja Gupta for Breast Surgical Oncology & more...

Book Appointment