Ophthalmology
Overview
Ophthalmology is the branch of medical science that diagnoses, treats, and deals with eye-related conditions. Ophthalmologists, popularly known as eye specialists, treat infection, diseases, and abnormalities related to the eye.
Eye infections are common in most individuals. You can consult a general surgeon near you to get treated for eye issues. For critical eye issues, consult an ophthalmology doctor near you.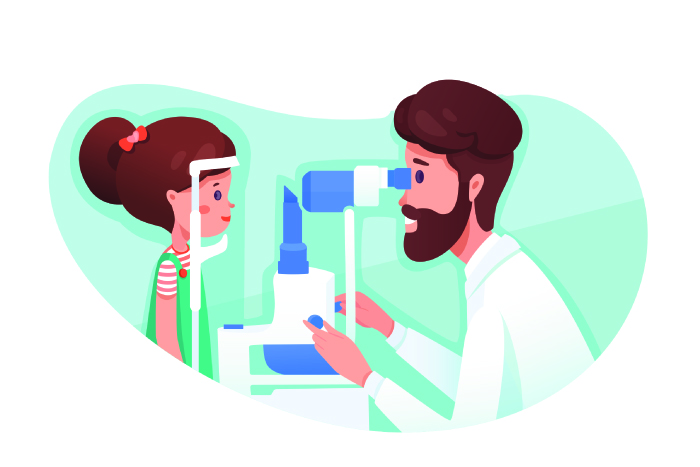 What Do You Need to Know About Ophthalmology?
Ophthalmology is a specialized branch dedicated to understanding eye problems. While general physicians can diagnose eye infections, it's an ophthalmologist who's qualified to treat, operate, and perform surgery on the eyes. Ophthalmology treats the following eye conditions;
Retinal dysplasia
Corneal opacity
Iris prolapse
Cataracts
Glaucoma
Diabetic retinopathy
Power problems (myopia, hypermetropia, presbyopia)
Drying of eyes or tearing of eyes
Who needs Ophthalmology Care?
Eye infections are common. Diabetic folks or those getting mechanical injuries are most prone to lose vision. Consult with an ophthalmologist doctor near you if suffering from the following conditions.
Poor vision
Loss of focus
Fungal infection
Blunt injury
Observing floaters
Refractive lens error
The Importance of Ophthalmology for the Well-being of Your Eyes
A regular eye check-up is essential even in the absence of eye problems. An ophthalmologist scans for underlying signs that may lead to future eye problems. To enhance your valuable eyesight, practice the following;
Advance diagnosis to detect symptoms of glaucoma, macular degeneration, and ocular melanoma
Eating dietary supplements, a balanced diet, and no smoking/alcoholic habits preserves good eyesight.
Nourishing your eyes with suitable drops to neutralize work-related stress and chances of infection
Wearing glasses to protect your eyes. If you have a power prescription, wear glasses to prevent straining of the eyes.
Different Ophthalmology Procedures
Checking eyesight to detect abnormal vision
Correcting eyesight using a suitable lens combination
Treating eye infections afflicted through injury or pathogens
Treating geriatric eye conditions (glaucoma, cataract formation)
Prescribing supplements, medications, and surgical intervention as a means of treatment
Benefits of Ophthalmology on Your Eyes
Regular check-ups ensure infection-free eyes
Prompt treatment for those having comorbidities (diabetes affects eyesight)
Kids with strabismus get treated at a young age.
Retinal surgery to correct refractive problems eliminates spectacles
Treating double vision, cataracts, and ocular neuropathy prevents damage to the eyes
Preserving your precious eyesight through a positive lifestyle and preventive cure
Request an appointment at Apollo Spectra Hospitals, Karol Bagh, New Delhi.
Call 1860 500 2244 to book an appointment.
Complications and Risk factors Associated with Ophthalmology.
Diabetic patients develop permanent eye damage because of high sugar (diabetic retinopathy).
Eye cancer (neoplasia or malignant tissue formation)
Glaucoma causing gradual loss of vision
Loss of vision from irreversible mechanical injury
Lacrimal duct problem causes incessant secretion of tears.
Conjunctivitis (inflammation of the conjunctiva)
Ocular parasitosis (protozoan infection)
High blood pressure
Hyperthyroidism causes protruding of eyes (bulged eyes)
Color Blindness (hereditary)
Geriatric macular degeneration
References
https://www.aao.org/eye-health/tips-prevention/why-ophthalmologist-eye-exam-2020-vision
https://www.medicalnewstoday.com/articles/326753#when-to-see-an-ophthalmologist
I have night-blindness. Is it reversible?
Night blindness occurs from a deficiency of Vitamin A in the diet. The rod cells handle vision in less light. The absence of vitamin A inhibits their function. Consuming a balanced diet containing vitamin A like carrot, cheese, eggs, milk, and yogurt helps reverse night-blindness.
I have myopia (nearsightedness). Should I wear contact lenses or power glasses?
Choosing between the contact lens and power glasses depends on your comfort and lifestyle. If you perform field activities, wear glasses. It shields dust particles from coming into contact with your eyes. Contact lens best suits those who have a sedentary work culture or have comfort issues wearing glasses.
I'm colorblind. Does it mean I have an abnormal eye condition?
Colorblind is a rare but natural condition. Colorblind folks cannot detect the red, green, and blue spectrum of white light. It doesn't affect their lifestyle except that they might face a little difficulty with the traffic signals. You have perfect eyesight besides being colorblind if no other complications exist.
My son (6-years) rubs his eyes all the time. Does he have an eye problem?
Rubbing of eyes shows your son might suffer from pathogenic infections. It causes itching in the eyes. Consult an ophthalmology doctor near you to get treated.
Our Doctors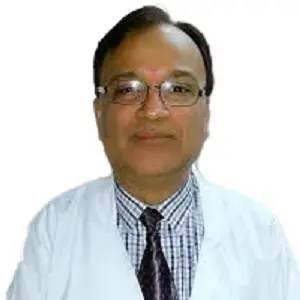 DR. ASHWANI SETH
MBBS, MS (Ophthal)...
| | | |
| --- | --- | --- |
| Experience | : | 31 Yeras Experience |
| Speciality | : | Ophthalmology... |
| Timings | : | Mon/Tue/Thur/Fri: 10... |

Book Appointment