Best Breast Augmentation Surgery Treatment & Diagnostics in Karol Bagh, Delhi
Overview of Breast Augmentation Surgery
Having a beautiful body is every woman's dream. When we talk about a specific body part, having perfectly shaped breasts makes a world of difference to how a woman feels.
Women can lose the volume of their breasts owing to reasons like weight loss, pregnancy or other causes. Today there are multiple surgical options possible to address this issue.
One of the most popular options is breast augmentation that is also called augmentation mammoplasty. Surgeons perform this procedure to cosmetically enhance the shape and size of a woman's breasts.
Consult a breast surgeon near you to know more about this procedure.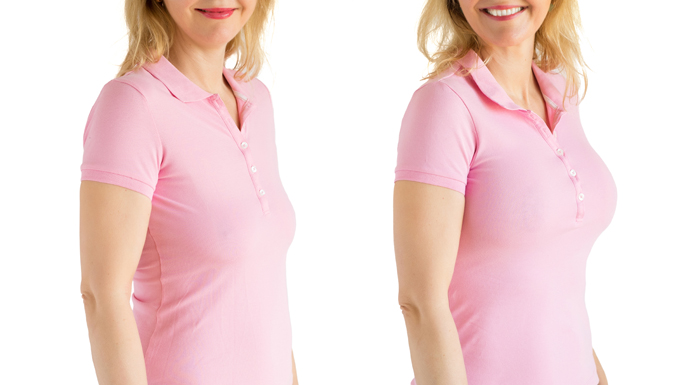 What is Breast Augmentation?
In breast augmentation, the surgeon removes fat from another part of your body and inserts it surgically behind each of your breasts.
Another option is using implants - soft and flexible shells made of silicone. First, your surgeon creates a pocket by separating your breasts tissue from your chest tissues and muscles. The next step is to place these implants inside these pockets.
If your surgery involves using saline implants, the surgeon fills them with sterile saline solution. But, if you opt for silicone implants, they are pre-filled.
Surgeons generally use general anesthesia and choose from any of the following three types of incisions:
Axillary (in the underarm)
Inframammary (below your breast)
Periareolar (in the tissue around your nipples)
Who is the Right Candidate for This Procedure?
You can enquire about breast augmentation surgery at a breast surgery hospital in Delhi. It can be the ideal procedure for you if your overall health is good and you:
Are not pregnant or breastfeeding.
Feel that the upper part of your breasts appears small and does not look voluminous.
Have fully developed breasts.
Think that your breasts have lost their shape and volume after pregnancy, weight loss or aging.
Have asymmetrical breasts.
Both or one of your breasts has not grown properly.
Have elongated-shaped breasts.
Request an appointment at Apollo Spectra Hospitals, Karol Bagh, New Delhi
Call 1860 500 2244 to book an appointment
Why is Breast Augmentation Conducted?
A breast augmentation surgery can bring a positive change in the size and shape of your breasts. It is a fantastic way to:
Correct unequal size of breasts after you have undergone a breast procedure for other health problems.
Give the right proportion to your breasts.
Enhance your appearance by making your breasts symmetrical.
Boost your self-confidence.
What are the Benefits of Breast Augmentation?
Breast implants are not lifetime devices. You may need to replace them. However, the surgery certainly has an appealing range of benefits like:
The surgery is customizable as per your requirement.
Multiple types of implants are available.
It improves the appearance of your body.
Extremely safe.
It brings improvement in the size of your breasts.
Results last for a long time.
Rebuilds your breasts if you have undergone mastectomy; elevates the morale of cancer survivors.
It is a confidence booster.
You feel more youthful.
What are the Risks Associated with Breast Augmentation?
Like other surgeries, breast augmentation comes with a few risks, which can be:
Scar tissue can distort the shape of the implant (capsular contracture).
Pain in the breasts.
Change in the implant's position.
Leakage or rupture in the implant.
Infection in the location of the surgery.
Changes in the breast and nipple sensation.
Fluid build-up near the implant.
Severe sweating at night.
Unexpected discharge from the incision.
If you experience any of these, you may need to undergo another surgery to correct the issue.
Conclusion
With the availability of modern procedures and technology, breast surgeries are becoming safer and less invasive. So, if you wish for a more curvaceous body, overcome your preoperative stress, and visit a plastic surgery hospital near you.
At the same time, you must understand all the aspects related to breast augmentation and keep realistic expectations. Do not feel embarrassed to discuss your queries with a plastic surgeon near you.
References
https://www.mayoclinic.org/tests-procedures/breast-augmentation/about/pac-20393178
https://www.plasticsurgery.org/cosmetic-procedures/breast-augmentation/implants
https://www.healthline.com/health/breast-augmentation#what-to-expect
https://www.hopkinsmedicine.org/health/treatment-tests-and-therapies/breast-augmentation
How is the recovery phase after a breast augmentation surgery?
There may be swelling and scarring for a few weeks. After the surgery, the surgeon may advise you to wear a compression bandage or a sports bra for better healing. You must avoid strenuous activity, recreational activities for a minimum of two weeks.
Is breast augmentation surgery different from breast augmentation?
No, breast augmentation is different from breast lift surgery. A breast lift helps to improve sagging breasts, while breast augmentation adds more volume to your breasts.
Will this surgery affect my ability to breastfeed?
Surgeons place the implants below the chest muscles or behind the milk glands. So, it does not affect the milk supply. However, the depth and location of the incision may interfere with your ability to breastfeed.
What are the complications for which I need to call my surgeon?
Contact your surgeon immediately if you:
Get a fever.
See redness or red streaks around your breasts.
Feel a warm sensation near the incision.

Book Appointment