Anal Fissures Treatment & Surgery in Karol Bagh, Delhi
A small tear in the mucosa of the anus is called anal fissure. Mucosa is the thin moist tissue layer that prevents bacterial and other infections. It can cause bleeding in the stool and muscle spasms in the anus. Anal fissures are very common in infants and middle-aged people.
You can consult a gastroenterologist in New Delhi or visit a multispeciality hospital in New Delhi.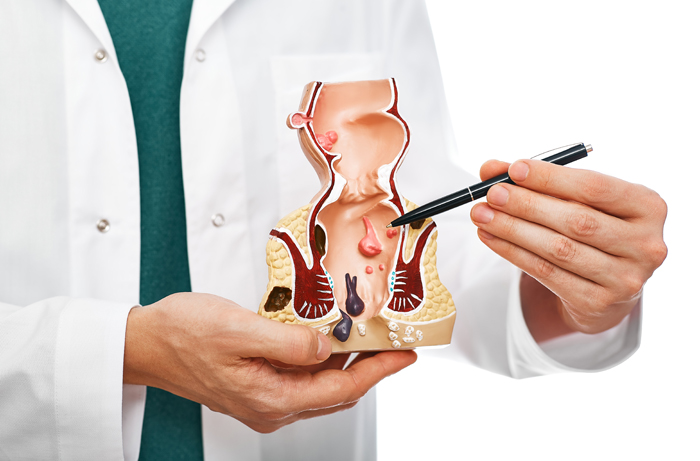 What are the indications of anal fissures?
Symptoms of anal fissure include:
Bleeding and pain during bowel movement
Severe and constant anal pain
Blood in the stool
Skin cracks around the anus
Small lump near the anal fissure
What causes anal fissure?
Anal fissure can be caused by several factors, such as:
Passing of large and hard stools during bowel movements
Constipation
Anal intercourse
Parturition
Any inflammatory bowel disease.
Sexually transmitted diseases like HIV-AIDS and syphilis
Anal cancer and tuberculosis
When do you need to see a doctor?
Immediately seek medical help if you experience pain during bowel movement and blood in stool.
You can request an appointment at Apollo Spectra Hospitals, Karol Bagh, New Delhi.
Call 1860 500 2244 to book an appointment.
What are the treatment options for anal fissures?
At the initial stage, anal fissures are generally treated with home remedies like increasing fluids and fiber intake and soaking the anal region in warm water after bowel movement.
Depending upon the severity, non-surgical and surgical treatments are performed.
Non- surgical:
Nitroglycerine application: applying nitroglycerine cream will relax the anal sphinter and increases the blood flow to the fissure.
Botox injection: it will relax the anal sphinter and prevents spasms.
Certain blood pressure medications can be prescribed.
Surgical:
Lateral Internal Sphincterotomy (LIS): This procedure is done to treat chronic anal fissures. A small portion of the anal sphinter is cut to reduce pain and spasms.
You can search online for a 'gastroenterologist or a colon rectal surgeon near me'.
You can also request an appointment at Apollo Spectra Hospitals, Karol Bagh, New Delhi.
Call 1860 500 2244 to book an appointment.
Conclusion
Anal fissures, common in infants and old adults, are treatable issues. Most anal fissures get better with home treatments. Some people may need medications. But, in rare cases, this condition can turn chronic and may require surgery.
What can be the preventive measures?
Preventing constipation and diarrhea minimizes the chances of developing anal fissures. Taking a fiber- and fluid-rich diet and regular exercise can help you have a smooth bowel movement.
What are the complications associated with anal fissure?
If left untreated, it can cause severe symptoms. Anal fissure should not last for more than 8 weeks.
Recurrence of anal fissures
Spreading of fissures to the surrounding muscle called internal anal sphinter.
How is anal fissure daignosed?
Through physical examination of the anal region followed by rectal examination. An anoscope or colonoscope is inserted into the rectum or the colon to have a clearer image of the fissure.

Book Appointment