Urology - Minimally Invasive Urological Treatment
Urology doctors near you prefer minimally invasive urological treatment because it can be performed with minimal anesthesia. Recovery is also faster in minimally invasive surgeries. The procedure might even be carried out at your urologist's chamber or at an outpatient center. Your urology specialist in Karol Bagh will choose the right type of surgery for you depending on your health and personal choice.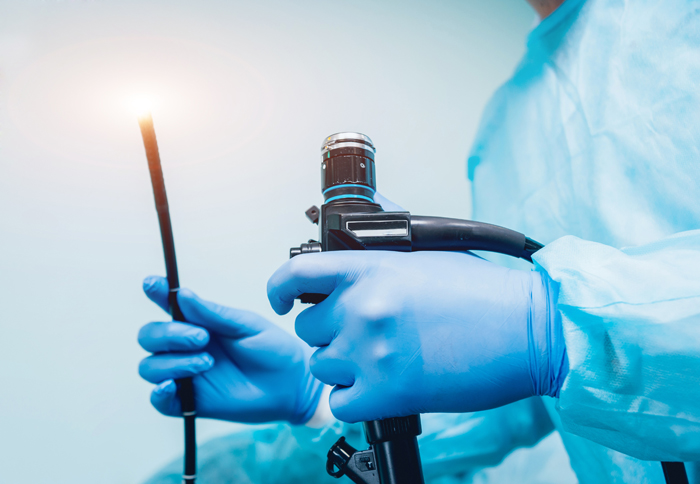 What is minimally invasive treatment?
There are several types of minimally invasive procedures for the treatment of urological problems which include:
Prostatic urethral lift (PUL): This procedure is also known as UroLift. Your Urologist in Karol Bagh will use a needle to place tiny implants inside your prostate. The implants will lift and hold your prostate so that it does not block your urethra.
Convective water vapor ablation: This procedure is also known as Rezum. In this procedure, your urologist will use stored thermal energy to destroy extra prostate tissues. The procedure makes the prostate shrink.
Transurethral microwave therapy: This procedure uses microwaves to destroy excess prostate tissues. An instrument named an antenna is used to send microwaves through a catheter to the targeted portions of your prostate. The heat kills prostate tissues.
Catheterization: This is not a surgery, but rather a temporary measure is taken to help men who cannot empty their bladders. A catheter is inserted inside the bladder to drain your urine completely. The catheter must be kept clean and drained every six to eight hours. Urology doctors in Karol Bagh will either place the catheter through your urethra or by making a hole in the bladder, above the pubic bone. This is called a suprapubic catheter.
Who qualifies for minimally invasive urological treatment?
Men who are having problems urinating
Patients who have BPH (benign prostate enlargement) symptoms
Patients suffering from urinary tract obstruction, bladder stones or bloody urine
Patients who can't empty their bladders
Patients who bleed from their prostate
Patients who take medicines for benign prostate enlargement
Patients who urinate very slowly
Why is minimally invasive treatment conducted?
Urology hospitals in Karol Bagh conduct minimally invasive treatment and surgeries because they are less painful and patients recover within a very short span of time. Men whose health will not permit a conventional open surgery need to be treated with minimally invasive procedures.
What are the benefits?
Symptom relief is the most important benefit of minimally invasive surgeries. Most patients get fully recovered after any one of these surgeries.
Minimally invasive surgeries involve less risk of infection, scarring and blood loss.
You have to stay at the hospital for maybe one or two days. You might also be released on the same day of the procedure.
In many cases, the rate of accuracy in minimally invasive surgeries is more than that in conventional open surgeries.
Request an appointment at Apollo Spectra Hospitals, Karol Bagh, New Delhi.
Call 1860 500 2244 to book an appointment.
What are the risks?
Although minimally invasive treatment is generally safe, it might involve certain risks:
Urinary tract infection (UTI)
Burning sensation while urinating
Blood in urine
Urge to urinate more frequently
Urge to urinate suddenly
Erectile dysfunction, although it is rare
Retrograde ejaculation, a condition in which the semen flows backwards into the bladder
Conclusion
Minimally invasive urological treatment is preferred by doctors because it is less traumatic for patients. The procedures are performed laparoscopically, which heal faster with less blood loss and infection. Patients can return to a normal routine within a few days. Urology hospitals in Karol Bagh use the latest technology to treat urological problems with minimally invasive procedures.
What are minimally invasive procedures?
Minimally invasive procedures are those surgical procedures that are performed by making small incisions instead of open surgery. Your surgeon will operate laparoscopically, therefore recovery time is also minimal. Pain is less than that experienced in a traditional open surgery, but the benefits are the same.
What are the advantages of minimally invasive surgery?
Patients benefit tremendously from minimally invasive surgery because the recovery time is less. Moreover, there is comparatively less pain and blood loss than that experienced in open surgery. The chances of infection are also very less.
How long does it take to recover from minimally invasive surgery?
Minimally invasive surgery has much less recovery time as compared to conventional open surgery. Patients are generally discharged on the same day or within one or two days. Back home they can resume work within two weeks.

Book Appointment