Hip Replacement surgery in Karol Bagh, Delhi
Hip replacement surgery is a highly successful one in which surgeons remove your painful and damaged hip joint. They replace it with an artificial joint known as prostheses. Hip replacement surgery in New Delhi can bring comfort back in your life.
What is Hip Replacement Surgery?
In a hip replacement surgery, the damaged sections of the hip joint are removed and replaced with prostheses. These prostheses can resist corrosion, degradation and wear and tear. Often, they are composed of metal and plastic components. These components are designed in a manner so that your body can accept them.
This surgery is also referred to as total hip arthroplasty. If you are experiencing hip pain that begins to interfere with your day-to-day activities, your orthopedic surgeon may recommend hip replacement surgery.
The most common reason for recommending hip replacement surgery in New Delhi is damage from arthritis. But, remember, this surgery is only recommended after nonsurgical treatments fail to offer adequate pain relief or are no longer effective.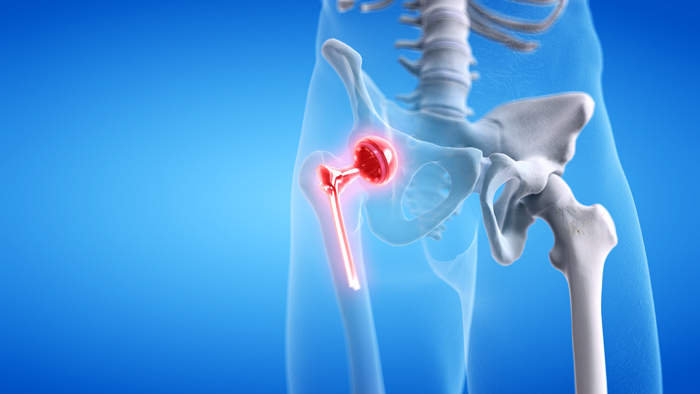 Why is Hip Replacement Surgery Done?
There are many conditions that can result in damage to your hip joint. Sometimes, these conditions make hip replacement surgery a necessity for you. The conditions are:
Osteoarthritis: This is the most common form of arthritis. It causes damage to your slick cartilage that covers the ends of bones. Thus, it helps in the smooth movement of the joints. It is also called wear-and-tear arthritis.
Rheumatoid arthritis: This disorder develops because of your overactive immune system. It causes a kind of inflammation that can lead to erosion of cartilage and underlying bone. Consequently, it results in damaged and deformed joints.
Osteonecrosis: This painful condition arises when there is a disruption in the blood supply to the head of the femur (thigh bone). Our bone cells require a steady supply of blood for staying healthy, this condition can result in a damaged hip joint and severe arthritis.
When Should You Get Hip Replacement Surgery?
If you are experiencing any of the following conditions, then you can consider getting a hip replacement surgery:
Constant hip pain even with pain medication
Increased hip pain when walking even with support
Disturbed sleep due to hip pain
Difficulty in getting dressed due to hip pain
Hip pain that impacts your ability to move up or down stairs
Difficulty in rising from a seated position
When Do You Need to See a Doctor?
If you are experiencing symptoms of arthritis, you can consider hip replacement. If no medication can help relieve your severe hip pain, talk to an orthopedic surgeon near you to learn what you can do. Similarly, if you experience hip stiffness that starts restricting your motion, consult a doctor immediately for hip replacement surgery in New Delhi.
Request an appointment at Apollo Spectra Hospitals, Karol Bagh, New Delhi.
Call 1860 500 2244 to book an appointment.
What Are the Results You Can Expect?
After your hip replacement surgery is completed successfully, you can expect your new hip to ease the constant pain you had prior to the surgery. Consequently, it will also enhance the range of motion in your joint. However, please keep in mind that you cannot do everything you did before your hip caused you pain.
For instance, high-impact activities like running or playing football can be too stressful for your artificial joints. But, with time, things will become better and you will be able to swim, hike or ride a bike more comfortably.
Conclusion
With the high success rate of hip replacement surgeries, you don't have to worry too much. Just make sure that when you're looking for an orthopedic surgeon near you, you are doing your research thoroughly. In other words, check the credentials, experience and reputation of the surgeon and the hospital so that you are well-prepared and confident.
What are the risks of hip replacement surgery?
The surgery is quite safe but it does have some risks, just like any other surgery. The most serious one is infection. Please consult an orthopedic surgeon near you to learn about the surgical infection rate at the hospital where you plan to have your surgery.
How long does hip replacement surgery take?
Total hip replacement surgery usually takes about one to two hours. After the procedure, most patients stay at the hospital for at least two to four days.
How soon after hip replacement surgery can I resume driving?
Generally, one can resume driving about six weeks after the hip replacement surgery. However, please ensure that you're not facing any difficulty in controlling the car.

Book Appointment