Liposuction Surgery in Karol Bagh, Delhi
What Is Liposuction Surgery?
Liposuction surgery is a cosmetic procedure to remove excess fat deposits from the hips, belly, thighs, calves, neck, and buttocks by using a suction method.
What Should You Know About the Liposuction Procedure?
Liposuction surgery in New Delhi is a body contouring procedure to enhance the appearance of the body. It involves breaking down the fat deposits in different areas of the body. The suction technique helps remove excess fat by using a specific instrument. Liposuction is a cosmetic procedure and is not suitable for weight reduction. It helps individuals get rid of body fat for a better appearance. It is not an obesity treatment. The liposuction procedure helps the permanent removal of fat cells. However, failure to adopt a healthy lifestyle and a proper diet after the procedure can make the fat cells grow again.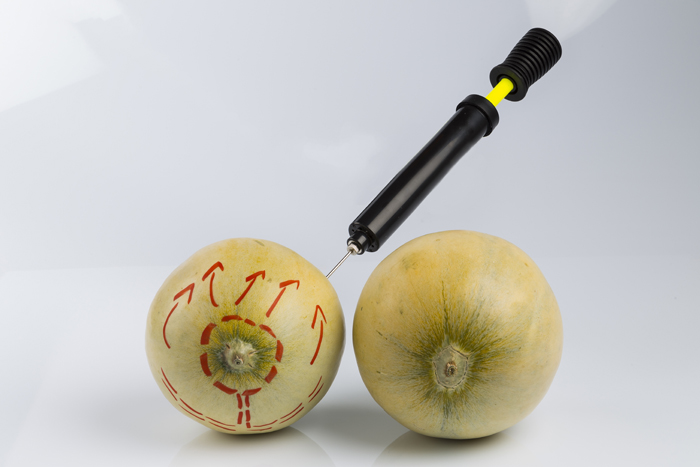 Who Qualifies for the Procedure of Liposuction?
Liposuction surgery in Karol Bagh is suitable if you are healthy. Following are some of the qualifying criteria for the procedure:
Fat accumulation is not possible to remove with diet and exercise
Non-smokers
Absence of loose skin
Having a good muscle tone
No obesity
No serious comorbidities
Liposuction is not suitable for those who are suffering from chronic illnesses and have a weak immune system. You should also avoid the procedure if you are regularly taking blood-thinning medicines. The presence of cardiac diseases, deep vein thrombosis, and diabetes can disqualify you from getting liposuction.
Visit the best cosmetology hospital in Karol Bagh if you think you are an ideal candidate for liposuction surgery.
Request an appointment at Apollo Spectra Hospitals, Karol Bagh, New Delhi
Call 1860 500 2244 to book an appointment
Why Is Liposuction Performed?
Liposuction surgery in New Delhi primarily improves the appearance of the individual. The surgery does not offer any specific health benefits. The best cosmetologist in New Delhi will examine your health and medical history and recommend liposuction only if the conventional fat reduction methods are not helping.
Liposuction is suitable to get rid of stubborn deposits of fat cells from isolated portions of the body such as thighs, hips, abdomen, arms, chin, and neck. The cosmetic procedure of liposuction can cause subtle changes. It is essential to have realistic expectations.
What Are the Benefits of Liposuction?
Liposuction surgery in New Delhi is a popular body contouring cosmetic surgery to improve the shape of specific parts of the body. It can also be a treatment for the following medical conditions:
Growth of breasts in men- Gynecomastia is the accumulation of fat in the breasts of men. Liposuction surgery can help remove the fat accumulation.
Removal of lipoma- A lipoma is a collection of fat and is a non-cancerous tumor. A liposuction procedure may be helpful to remove these tumors.
Lymphedema- This is a chronic condition because of fluid accumulation and can cause swelling. Doctors may use liposuction to minimize swelling, pain, and discomfort.
What Are the Risks and Complications of Liposuction Surgery?
Liposuction carries all risks of any surgery. These are infection, tissue damage, side effects of anesthesia, bleeding, swelling, and pain. In addition, the following are some complications of liposuction:
Fluid accumulation
Uneven or asymmetrical fat removal
Numbness
Fat embolism involves fat pieces blocking blood vessels
Skin burns
Problems of heart and kidneys
Changes in the skin color
Delay in the recovery
Visit the best cosmetology hospital in New Delhi for assessment.
Reference links:
https://www.mayoclinic.org/tests-procedures/liposuction/about/pac-20384586
https://www.medicalnewstoday.com/articles/180450#risks
https://www.webmd.com/beauty/cosmetic-procedure-liposuction#1
What to expect in the long run after liposuction surgery?
You should know the long-term side effects of liposuction surgery. There is a possibility of new fat deposits appearing in different parts of the body if one cannot follow a healthy lifestyle and diet. The fat deposits can pose a grave threat if they accumulate in the heart or liver.
Does liposuction offer permanent results?
Liposuction surgery removes the fat cells permanently from your body. Adopt a diet that comprises low-fat dairy, lean protein, whole grains, fruits, and vegetables. You will also have to follow a regular exercise schedule to avoid fresh deposits of fat.
How long does it take to recover after liposuction?
You may not have to stay in the hospital, depending upon the type of liposuction surgery in New Delhi. Wear pressure bandages to reduce fluid discharge. Actual results of liposuctions are noticeable after several weeks as the swelling subsides slowly. The site of the surgery may appear leaner because of the removal of fat.
What should I expect after liposuction surgery?
You may have to stay overnight in the hospital to wait for the effect of general anesthesia to wear off. In case of local anesthesia, your doctor may allow you to go back to your home on the same day. Following the course of antibiotics as per recommendation will help prevent infections.

Book Appointment