Kidney Disease and Nephrology
Introduction
Kidney disease generally involves the gradual loss of functioning of the kidneys, eventually leading to chronic kidney failure. It may occur due to a pre-existing medical condition or due to long-term consumption of several medications. Visit the best urology doctor in Karol Bagh to know more about kidney disease.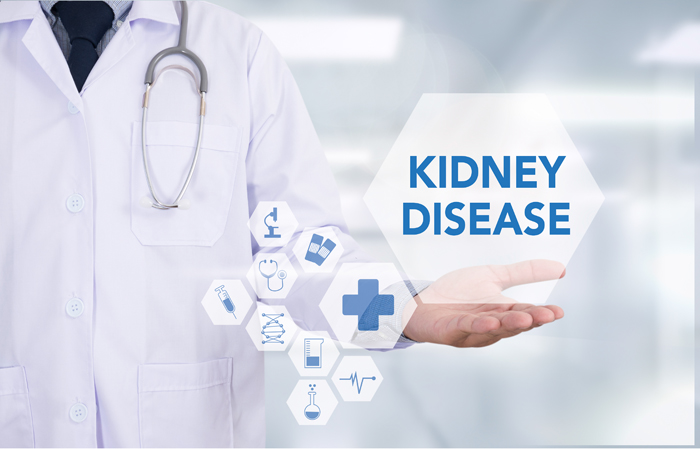 About kidney disease
Your kidneys are a vital organ of your body. They help filter toxins and excess fluids from the blood and excrete them in the urine. They also help regulate blood pressure and control the production of red blood cells (RBCs).
Kidney disease occurs when your kidney is damaged and is unable to filter blood properly. The damage may be caused due to medications or a pre-existing medical condition like diabetes.
There are several types of kidney diseases. Some of them are as follows:
Chronic kidney disease
Kidney stones
Polycystic kidney disease
Glomerulonephritis
It may take a while for you to notice symptoms of kidney disease. However, once damaged the kidney may not heal on its own and require immediate medical attention.
What are the symptoms of kidney disease?
During the early phases, the symptoms and signs of kidney disease may go unnoticed. Some of the symptoms you may notice if you suffer from kidney disease are:
Nausea & vomiting
Fatigue
Loss of appetite
Dehydration
Frequent urination
Swelling in feet and ankles
Muscle spasm and cramps
High blood pressure
Difficulty in breathing
Pain in the lower back
What are the common causes of kidney disease?
Kidney disease generally occurs when a pre-existing medical condition interferes with the functioning of the kidneys. Some of the common diseases that may impair your kidneys are:
Diabetes (Type 1 and Type 2)
High blood pressure
Prolonged obstruction of the urinary tract due to kidney stone
Recurrent bacterial infections in the kidney
Certain medications
When should you see a doctor?
If you suffer from any of the medical conditions mentioned or experience any of the symptoms, visit your doctor immediately. Your doctor may ask you to get various tests done to diagnose the underlying cause.
Request an appointment at Apollo Spectra Hospitals, Karol Bagh, New Delhi
Call 1860 500 2244 to book an appointment
What are the treatment options available for kidney disease?
Your doctor will select your treatment plan based on the type and the underlying cause of the kidney disease. Some of the common treatment options available are as follows:
Medications: Certain medications to manage your blood pressure and diabetes may be prescribed by the doctor. In addition to that, your doctor may prescribe angiotensin-converting enzyme (ACE) inhibitors and drugs to reduce swelling in the body.
Dialysis: Dialysis is an artificial method to filter blood. A machine is used to filter waste from the blood when your kidneys stop functioning.
Kidney Transplant: If the kidneys have stopped functioning completely, your doctor may also advise you to go for a kidney transplant.
Request an appointment at Apollo Spectra Hospitals, Karol Bagh, New Delhi
Call 1860 500 2244 to book an appointment
What are the various ways to prevent kidney disease?
Kidney Disease can be fatal and may require immediate treatment. However, by taking certain precautions the disease can be prevented. They are:
Quit smoking:
Cigarette smoking can be detrimental to your body and will damage your kidneys.
Maintain proper weight:
If you're obese the extra weight on your body may put more pressure on your kidney and interfere with its functioning. Manage your weight and exercise regularly to avoid any complications.
Consume medicines as prescribed:
Over-consumption of medications like paracetamol or aspirin makes it difficult for the kidneys to flush them out of the body and leads to their accumulation. This eventually damages the kidneys and impairs their functioning.
Manage any chronic condition appropriately:
If you suffer from diabetes or blood pressure, consult your doctor and manage your condition appropriately.
Conclusion:
Kidney disease is one of the most commonly occurring problems in people with diabetes or blood pressure. Once diagnosed it may require immediate medical treatment. Consult the best urology surgeon in Delhi if you have any doubts before the surgery, and go for consultations regularly after the surgery for the best results.

Is kidney surgery painful?
No, the surgery will be performed by a trained urology surgeon and the patient will be given anesthesia. Schedule an appointment with the best urology specialist in Karol Bagh for pain-free treatment.
What happens if kidney disease is left untreated?
If left untreated, the following complications may arise due to kidney disease:
Anemia
Fluid retention in arms or legs
A rise in potassium levels
Irreversible damage to the kidneys
To avoid such complications, consult a urologist in Delhi for immediate diagnosis.
What are the various risks related to surgery?
Some of the risks related to kidney transplant or surgery are:
Bleeding and clots
Perforation in the urinary tract
Damage to the ureters
Inflammation and swelling in the kidney

Book Appointment