Regrow Treatment & Diagnostics in Karol Bagh, Delhi
Regrow
With advancements in medical science, more and more medical conditions are becoming treatable or curable these days. One such biological science advancement involves regenerative medicine. This range of medicine helps damaged tissues, muscles and ligaments to heal. It basically uses your body cells to heal other tissues. It utilizes a number of growth factors in your body and treatment modalities like plasma therapy and stem cells to fasten the healing process for your torn muscles, ligaments and other tissues. If you are also suffering from pain or torn muscle, you should consult an orthopedic specialist near you to know about the procedure.
What is regrow therapy?
Regrow therapy includes drawing out some naturally occurring substances from your body and using the same with the help of technology for the treatment of your non-healing wounds. It induces tissue regeneration capability in the wound area thus stimulating the healing process. As a result, it relieves pain and inflammation. Since it is an innovative treatment approach and still being researched, you should consult an orthopedic specialist in New Delhi to know more about the treatment.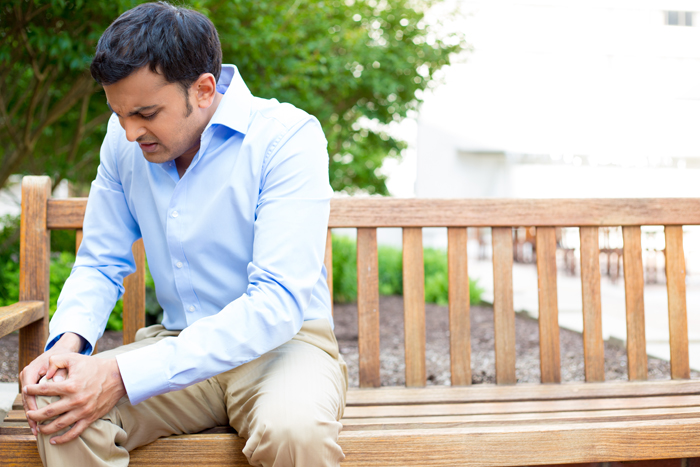 Who qualifies for regrow therapy?
Bleeding plays a crucial role in the healing process. But there are certain injuries in which bleeding doesn't occur, thus pain and inflammation persist. Regrow therapy is used to treat such unhealed injuries in different parts of the body. Regrow therapy may help you in the following conditions:
Hip, knee and joint pain
Pain during lying down
Stiffness and swelling in joints
Limited motion of some joints
An orthopedic specialist in Karol Bagh will help you understand the procedure as well as its implications in healing a spectrum of injuries.
Why is regrow therapy conducted?
Regrow therapy is conducted to treat a number of severe injuries ranging from cartilage damage to spine disc degeneration. Some of the injuries successfully treated with regrow therapy are:
Cartilage damage: It is a connective tissue injury that generally results from trauma, accidents, sports injuries or aging.
Avascular necrosis: In this case, bone tissues in your hip joint die due to lack of blood supply.
Non-healing fractures: These are the fractures which are not healing for a long time. These can be treated with the help of regrowing therapy.
Spinal disc degeneration: In many individuals, spine disc gets worn out with age-related changes. Regrow therapy can be a treatment option in this case.
What are the different types of regrow therapy?
Some of the widely used regrow therapies are as follows:
Bone cell therapy: In this therapy, the bone marrow of a patient is extracted; bone cells are isolated and cultured in a laboratory. Finally, the cultured cells are implanted in the damaged area of the bone. These healthy tissues fasten the healing process and replace the lost cells of the bone.
Cartilage cell therapy: Since cartilage doesn't have blood supply, it lacks self-healing properties. Thus, cell therapy extracts healthy cartilage from your body, cultures it in a laboratory, and implants it into your body. This way, new cartilage will grow on the affected site.
Bone marrow aspirate concentrate (BMAC): In this type of regrowing therapy, your bone marrow is extracted from the pelvic region. Then, liquid containing stem cells and growth factors is further extracted. This liquid is finally injected into the affected part of your body to increase the pace of the healing process.
Request an appointment at Apollo Spectra Hospitals, Karol Bagh, New Delhi.
Call 1860 500 2244 to book an appointment.
What are the benefits of regrow therapy?
It is a minimally invasive procedure.
It eliminates the need for bone or joint replacement.
It uses your own cells; thus a natural treatment.
It deals with the root cause of the disease rather than symptom management.
What are the risks?
Some of the risks associated with it are:
There are chances of infection in the region of treatment.
The therapy could lead to swelling in the area under treatment.
It could lead to pain and discomfort in the area associated with the treatment.
Conclusion
Regenerative medicine is a developing medical treatment approach in the orthopedics field. It uses your own body cells to assist in healing damaged areas of your body. Since it uses your body cells for your treatment, there is minimal risk of rejection. Consult an orthopedic specialist in New Delhi to understand the need and possible outcomes of the procedure.
References
https://www.orthocarolina.com/media/what-you-probably-dont-know-about-orthobiologics
http://bjisg.com/orthobiologics/
https://orthoinfo.aaos.org/en/treatment/helping-fractures-heal-orthobiologics/
https://www.apollohospitals.com/departments/orthopedic/treatment/regrow/
How effectively does regrow therapy work?
Regrow therapy triggers repairing of damaged tissue and works on the root cause of medical issues. Therefore, it works effectively.
What is the maximum working period of stem cell injections?
These stem cell injections work for one year in maximum patients, whereas in some patients, it could work for many years.
Is regrow therapy a permanent solution to the targeted medical condition?
Regrow therapy is a permanent treatment for some (soft tissue) injuries whereas for others it could only relieve the symptoms for a year or two.

Book Appointment