Lymph Node Biopsy Treatment & Diagnostics in Karol Bagh, Delhi
Lymph Node Biopsy
Lymph nodes are the glands that produce white cells. The main role of a lymph node is to trap and filter germs that can harm the body. Hence, as a part of the immune system, lymph nodes help fight against infection. Through biopsy of lymph nodes, a doctor may be able to find chronic diseases.
To know more, consult a general surgery doctor near you or visit a general surgery hospital near you.
What is lymph node biopsy?
When your lymph nodes get enlarged or swollen, doctors will suggest lymph node biopsy. It is a procedure during which a substance or needle is inserted through a hollow tube to collect fluid, cells or tissue from lymph glands. Such samples are then examined under a microscope to check for abnormalities.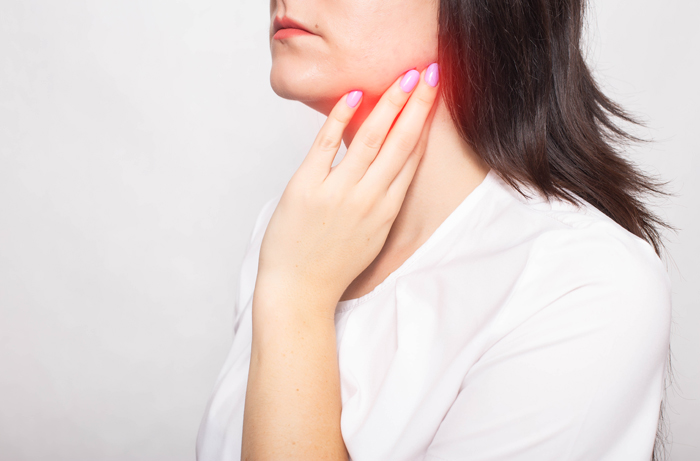 Why is the procedure conducted?
This procedure is conducted for:
Identification of an immune disorder
Identification of a chronic infection
Identification of a terminal illness like cancer, leukemia, lymphoma, etc.
You can request an appointment at Apollo Spectra Hospitals, Karol Bagh, New Delhi.
Call 1860 500 2244 to book an appointment.
What are the different types of lymph node biopsies?
Sentinel Lymph Node Biopsy
This biopsy is performed to check whether cancer cells present in your body have spread to other cells.
Needle Node Biopsy

Fine Needle Aspirations (FNA)
In this procedure, with the help of a hollow tube, a thin needle is inserted into one of the lymph nodes and then fluid and cells are taken as samples for examination under a microscope.
Core Needle Biopsy
It's similar to FNA, but, in this case, a large needle is used to collect more cells and tissues for testing.

Open Biopsy
In this procedure, the skin is cut and one or more parts of a lymph node are taken for the test.
What are the risks?
A little amount of bleeding after the biopsy
Tenderness around the area where biopsy is performed
Chance of getting an infection around the area where biopsy has been performed
Excessive swelling
Fever, intense pain, bleeding discharge from biopsy
Will I feel numbness at the biopsy site?
Yes, you may feel some numbness for three to five days near the areas where your lymph node biopsy has been performed.
Should I go for lymph node biopsy, if in a CT scan, any abnormality in the glands is visible?
Yes, you need to consult an oncologist or lymph node biopsy specialist if you find any abnormalities in the lymph glands in a CT scan or any tests.
If I am suffering from breast cancer, is it necessary to undergo lymph node Biopsy?
Yes, if you are suffering from breast cancer, your doctor will recommend Sentinel Lymph Node Biopsy to check if the cancer cells have spread or not.

Book Appointment