Lab Services Treatment & Diagnostics in Karol Bagh, Delhi
Lab Services
Laboratory services are described as an examination of chemical, biological, serological, biophysical, cytological, microbiological, hematological or pathological body materials to get information on the prevention, diagnosis, treatment and evaluation of an illness.
To know more, contact a general medicine doctor near you or visit a general medicine hospital in New Delhi.
What are lab services?
Laboratory tests and diagnostic procedures are tests to determine if the health of a person is normal. A lab can, for instance, analyze blood, urine or bodily tissue samples to detect if something is wrong. A diagnostic test, such as blood pressure monitoring, can determine if you have low or high blood pressure.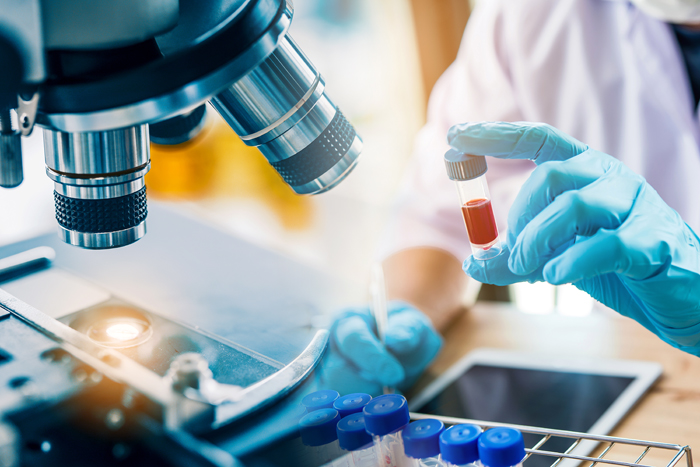 Who qualifies for the services?
Your physician will prescribe particular tests based on information obtained from your medical history, a recent exam and your present symptoms. These tests will give extra clinical information that will assist in arriving at a diagnosis.
Request an appointment at Apollo Spectra Hospitals, Karol Bagh, New Delhi.
Call 1860 500 2244 to book an appointment.
Why are the services conducted?
Laboratory tests will check your blood, urine or bodily tissues as samples. A doctor will examine your test samples to see if your results are within the normal range. Many variables affect the test results. These include:
Your sex and age
What you're eating and drinking
Medicines you take
How effectively you have followed instructions for pre-testing
Your physician may also compare your results with previous tests. Laboratory tests are often performed as part of a routine physical examination to identify changes in health. Doctors can also diagnose medical problems, plan or assess treatments and monitor illnesses.
What are the benefits?
On-site, extensive laboratory testing and screening services provide you with a simple way to obtain the necessary test results as fast as possible. The benefits include:
Prompt diagnosis — The ability to run laboratory tests on site and rapid access to the results of a single clinic visit enables physicians to diagnose or monitor a patient's condition promptly.
Improved patient involvement — Patients who get their test results during a clinical visit and see them personally are more likely to get involved in their treatment.
Timely treatment decisions – A doctor can start or adjust a course of therapy for a patient with a chronic medical condition by obtaining results from the laboratory in a healthcare location.
Faster prognosis - With immediately available laboratory results at a hospital or clinic, doctors can immediately direct the patient to an emergency room or hospital.
What are the risks?
Infection
In a few rare cases, the site of the needle passing through your vein may get infected; if that is the case, the wound may become red and swollen, and you should plan to visit a doctor when these symptoms are detected.
Too much bleeding
It is usual for a test site to bleed after taking blood samples; however, it should stop very fast after placing a pad of cotton wool or gauze patch over the incision. In rare instances, the wound may bleed significantly. If this is the case, your doctor will attempt to stop blood flow as quickly as possible.
Bruising
Mild bleeding is very frequent at the region where the needle has entered the vein after a blood test; nevertheless, more serious bruises may develop in certain uncommon circumstances. Severe bruising is generally the result of a lack of pressure on a wound site.
Dizziness
Dizziness is common for those who fear needles or injections during or after a blood test. If you feel dizzy during a blood test, tell your doctor.
Hematoma
A hematoma refers to accumulation of blood below the skin. Usually, if you have a hematoma, you should check with your doctor.
References
https://bis.gov.in/index.php/laboratorys/laboratory-services-overview/
https://www.rch.org.au/labservices/about_us/About_Laboratory_Services/
https://www.nationwidechildrens.org/specialties/laboratory-services
https://www.828urgentcare.com/blog/advantages-of-onsite-laboratory-investigations-screening-services
Does drinking water help blood testing?
In reality, drinking water before a blood test is excellent. It helps to maintain more fluid in your veins that might make drawing blood easier.
What are the three most important blood tests?
Typically a blood test consists of three primary tests: a complete blood count, a metabolic panel and a lipid panel. Each test can understand different things by a detailed analysis of the results.
What is routine laboratory work?
The complete blood count is a routine blood test used to count red and white blood cells and to determine hemoglobin and other blood components levels. This test can detect anemia, infection and even blood cancer.

Book Appointment