Interventional Endoscopy - Gastroenterology in Karol Bagh, Delhi
Overview of the Interventional gastro procedures
Interventional Gastroenterology is a specialization in gastroenterology that began 20 years ago as a training method for therapeutic ERCP specialists (endoscopic retrograde pancreatography). ERCP is an endoscopic technique used in the various bile duct and pancreatic disorders. The number and scope of training sessions increased significantly in parallel with the development and diffusion of new technologies, most notably EUS with FNA (endoscopic ultrasound with fine-needle aspiration). Managing numerous illnesses, including esophageal and rectal cancer, has been revolutionized by the EUS.
The interventional gastroenterologist in New Delhi can provide you with the correct therapy if you are looking for an interventional gastro procedure.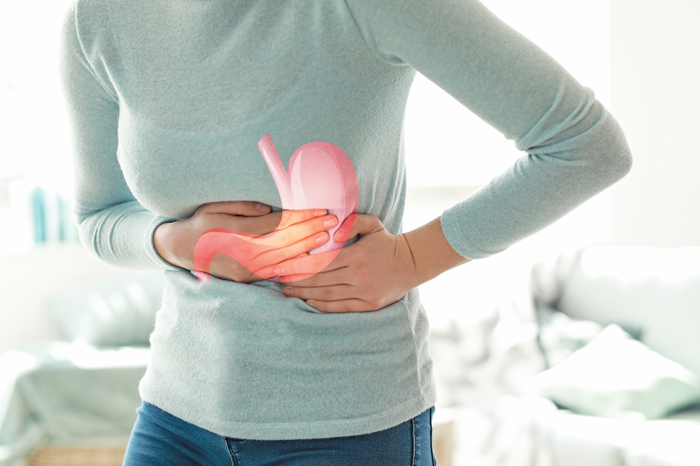 About the Procedure
Gastroenterology treatment often begins at a clinic or hospital of a gastroenterologist. It usually starts with a clinic staff monitoring blood pressure, heart rate, and weight, and they also record medicines, allergies, and medical history of patients. The doctor may do laboratory testing, X-rays, motility tests, and endoscopic procedures and treatments during the session. Typically, the entire appointment takes around 30 minutes or longer when the gastroenterologist conducts endoscopic procedures simultaneously.
Who qualifies for the procedure?
If you have any of the following problems, you require this procedure.
Barrett's esophagus
Gastrointestinal, pancreatic, bile, and esophageal cancers
Gallstones
Fistula and hemorrhoids
Why is the procedure conducted
Invasive or minimally invasive methods may be used to identify and treat gastrointestinal (GI) illnesses. Interventional gastroenterologists generally evaluate the symptoms, history, blood tests, and existing imaging of patients to develop an opinion and treatment strategy that often involves specific endoscopic procedures. These non-surgical methods can minimize complexity and speed up recovery time so that you can return to excellent health and good things.
Request an appointment at Apollo Spectra Hospitals, Karol Bagh, New Delhi
Call 1860 500 2244 to book an appointment
Benefits
The benefits of interventional gastro procedures include,
Advanced imaging tools for early detection of precancerous diseases, often even before they are detectable by standard endoscopy
Endoscopic therapy of cancers, obstructions of the gastrointestinal tract, and other complex diseases sparing patients from surgery
Accurate endoscopic diagnosis and stage of cancer, allowing referring physicians to plan the most effective therapy possible
Risks or complications involved with interventional gastro procedures
Irregular heartbeats of a severe nature.
Pulmonary aspiration - When a material (food, foreign body) or fluid (gastrointestinal contents, blood, or saliva) passes down your throat and enters your windpipe.
Infections and fevers that come and go.
Patients with severe lung illness or liver cirrhosis have respiratory depression, which is characterized by a decrease in the rate or depth of breathing.
Sedative effect on the vagus nerve.
Colonoscopy, sigmoidoscopy, and enteroscopy of the lower gastrointestinal tract.
Although they are uncommon, the following problems may occur during colonoscopy or sigmoidoscopy
Localized pain
Dehydration
Arrhythmias, congestive heart failure
Bowel bleeding and infection, commonly following a biopsy or polyp excision
Bowel perforation or hole
Combustible gas explosion in the colon (certain gases generated within the intestine) after polyp removal
In patients with chronic lung illness, respiratory depression is frequently caused by excessive sedation.
References:
https://www.cedars-sinai.org/programs/digestive-liver-diseases/clinical/interventional-gastroenterology/patient-guide.html
https://www.templehealth.org/services/treatments/interventional-gastroenterology
https://med.virginia.edu/gastroenterology-hepatology/fellowship-education/interventional-gi/
https://www.kostalas.com.au/procedures/advanced-interventional-endoscopy.html
Why should I consult a Gastroenterologist?
You must consult a gastroenterologist if something is wrong with your digestive system if you are 45 years old or older, have a family history of gastrointestinal cancer, or have recurring stomach pain, nausea, diarrhea, constipation, or heartburn.
How can I protect myself against colon cancer?
You can do several simple lifestyle changes to enhance your health and decrease your risk of colon cancer. These include reducing alcohol intake, stopping smoking, eating a balanced diet rich in fruits and vegetables, exercising frequently, and keeping a healthy weight. Every person, irrespective of risk, should test for colon cancer. If you have any additional questions, please do not hesitate to call your gastroenterologist.
What conditions can be treated by a gastroenterologist?
As you are undoubtedly aware, a gastroenterologist is a physician who specializes in preventing, diagnosing, and treating disorders of the gastrointestinal system and digestive organs.
What are some effective methods for treating heartburn?
While some people may manage their heartburn with over-the-counter drugs, if these do not work for you, you may need to consult a specialist to get a prescription medication that may help decrease the flare-ups. Naturally, avoiding acidic or spicy meals and portion control may also help alleviate heartburn symptoms.

Book Appointment