Urology - Men's Health
Introduction
Urology is a branch of medical science related to the urinary tract and genitalia. Urological diseases are related to the filtration and excretion of waste in the form of urine from the body. These diseases can affect all i.e. men, women, and children of all ages. In men, urologic diseases affect the urinary tract or the reproductive system.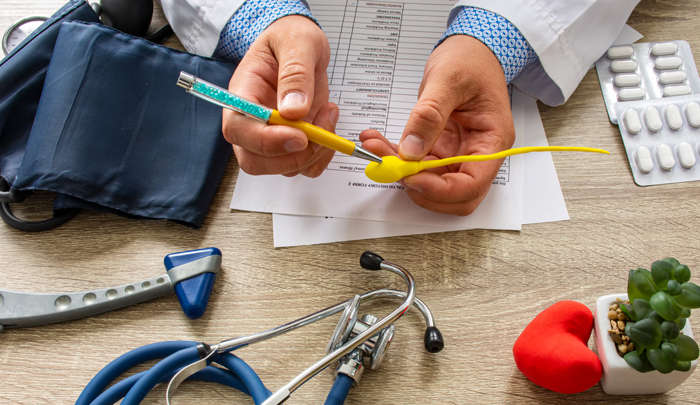 What are the Different Types of Urological Conditions?
Below mentioned are some of the different types of urological conditions that affect men's health:
Prostate - Prostate is one of the most common health conditions among men. Prostatitis, prostate enlargement, prostate cancer are some of the prostate conditions observed among men.
Kidney - Kidneys help to process waste into the urine, some of the conditions affecting the kidney among men are kidney stones, and kidney cancer.
Bladder - The bladder receives urine from the kidneys through the urethra tube. Some of the common men's bladder conditions are bladder dysfunction, bladder infection, bladder stones, and overactive bladder.
Urethra - Urethra allows the urine to pass through the bladder outside the body. Some of the urethra conditions among men are meatal stenosis, urethral strictures, chordee, urethritis, hypospadias, and penile cancer.
Testes - Testes produce sperm and are located in the scrotum. Conditions affecting the testes include testicular cancer, epididymitis, hypogonadism, varicoceles, testicular torsion, and undescended testicle.
Men's Sexual Health - Some sexual health conditions affect men's fertility. These include low testosterone levels, vasectomy, erectile dysfunction or ejaculatory dysfunction.
What are the Symptoms of Urological conditions?
The symptoms of urology among men vary depending on the type and condition of the patient, it may range from mild to severe. The common symptoms of urology among men are as follows:
Painful urination
Frequent urge to urinate
Urinary incontinence
Change in the frequency of urination
Pelvic pain
Weak urine system
Blood in the urine
Difficulty while urinating
Chronic urinary tract infection
Discomfort in the lower abdomen
Erectile dysfunction
What are the Causes of Urological Diseases?
A few of the common causes of developing urological diseases are:
Pregnancy
Diabetes
Childbirth
Enlarged prostate
Urinary tract infection
Overactive bladder
Weak sphincter muscles
Injury to the spinal cord
Severe constipation
When to See a Doctor?
If you are facing a problem while urinating or you need to wake up frequently in the middle of the night to urinate, then you should immediately consult a urologist to diagnose and treat the health condition.
Request an appointment at Apollo Spectra Hospitals, Karol Bagh, New Delhi.
Call 1860 500 2244 to book an appointment.
What are the Risk Factors Associated with Urological conditions?
There are many risk factors associated with urology among men, it varies according to age, and other medical conditions. Some of the risk factors for urological conditions among men are:
Age
Ethnicity
Family history
Genetical
Diet
Obesity
Smoking
Inflammation to the prostate
What are some Complications associated with Urological conditions?
The complications in urologic conditions are usually associated with organs such as the kidneys, bladder, ureter or lymphatic system. If the condition is untreated for a longer time the severity of these complications can increase and may lead to organ damage.
How can we Prevent Urological diseases?
Some of the tips that may help to prevent the occurrence of urological diseases are as follows:
Stay hydrated
Maintain healthy weight
Strengthen muscles
Restrict intake of salt and caffeine
Quit smoking
Drink liquids (water, juices, and others)
How can Urological conditions be Treated?
Few of the urological conditions among men are resolved on their own, but some need further treatment. The treatment options for urology among men include:
Oral medications - Anti-inflammatory drugs, antibiotics, and pain-relieving medications are prescribed by the urologist.
Minimally invasive surgical procedures
Injectables - These agents would help to reduce the inflammation or scar tissue in conditions such as Peyronie's.
Laser - Laser therapy is usually used for the treatment of ureteral stones, kidney stones, and some prostate issues.
Reconstructive urologic surgery - This helps in traumatic injuries to the bladder, kidney, ureter, and genitals.
Request an appointment at Apollo Spectra Hospitals, Karol Bagh, New Delhi.
Call 1860 500 2244 to book an appointment.
Conclusion
The kidneys, bladder, and urethra are the body parts involved in urological conditions. Urologic diseases include kidney stones, urinary tract infections, prostate problems, bladder control problems, and other issues. These conditions are resolved easily if diagnosed and treated early; if left untreated, they can lead to organ damage.
References
https://www.gaurology.com/specialties/specialty/mens-health
www.positivemed.com/2016/01/13/urology-problems-that-affect-men/
Which diagnostic tests are prescribed by the urologists for the diagnosis of urology among men?
The diagnostic tests for urology are ultrasound, biopsy (tissue sample), and blood tests.
What conditions do urologists treat?
Some of the conditions that urologists treat are erectile dysfunction, incontinence, diseases related to kidney, prostate diseases, and others.
How can I maintain good urological health?
The best way to avoid urological problems is by maintaining good health habits, exercising regularly, maintaining a healthy weight, and by avoiding caffeine, tobacco and alcohol. You should also avoid foods or substances that remove water from the body, known as diuretics.

Book Appointment