Tennis Elbow Treatment in Karol Bagh, Delhi
Introduction to tennis elbow
When you feel excruciating pain in your forearm and on the outer part of your elbow, the doctor may diagnose it as tennis elbow. It occurs when you use the muscles in the area repeatedly.
Although the term tennis is associated with the condition, the problem is not limited to athletes or tennis players. You may experience it when you go through the same motions day in and day out. It is best to visit a reputed orthopedic hospital in New Delhi when you experience this painful condition.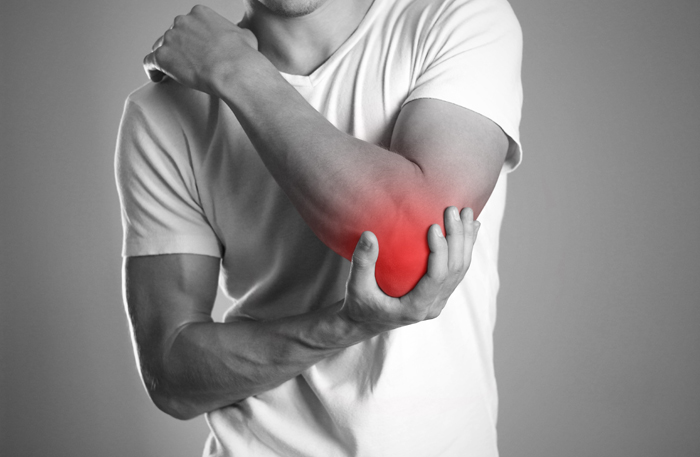 What are the symptoms of tennis elbow?
The doctor at the orthopedic hospital in New Delhi will examine you and note the pain in your elbow. The pain may spread to your forearm and the wrist eventually. You may also feel tired and unable to move your arm as any sudden movement of the elbow joint may make you wince in pain. You may also face difficulty in doing the following:-
Greet with a handshake
Grip tightly
Open the door by twisting the doorknob
Hold up a glass filled with water or beverage
What causes tennis elbow?
Excessive use of the muscles in and around the elbow joint and forearm is likely to result in tennis elbow. The main cause behind the discomfort is continuous muscular contractions. It occurs whenever you try to move the muscle by raising your wrist and hand.
Ignoring the condition and continuing with the repeated motion for a long time may damage the tissues causing multiple tiny tears in the concerned tendons that join the muscles to the bony ridge on the outer side of your elbow.
You may be diagnosed with tennis elbow in the course of playing tennis. Following a faulty technique or using the power of your hand to deliver backhand strokes frequently may damage the muscles. You do not have to be a tennis player per se for developing the condition. The ortho doctor near you will diagnose tennis elbow when you do any of the following tasks repeatedly:-
Use plumbing equipment
Paint
Use screwdriver
Pre vegetables for a meal
Work on the computer
When do you need to visit a doctor?
Do not wait when you feel the pain that slows you down and keeps you away from your daily routine. Visit the best orthopedic hospital in New Delhi to have the condition treated at the earliest.
Request an appointment at Apollo Spectra Hospitals, Karol Bagh, New Delhi
Call 1860 500 2244 to book an appointment
Risks of developing tennis elbow
It is quite impossible to predict tennis elbow but you may be advised caution if you have the following risk factors:-
You are between 30 and 50 years of age.
Your profession causes you to go through repetitive motions that involve your wrist and forearm.
You play some kind of racquet sport such as tennis or badminton.
How is tennis elbow treated?
You may find the condition reducing in intensity and becoming better without any kind of treatment.
The doctor may recommend several lifestyle changes apart from rest, ice pack application, and OTC medication.
You may have to undergo physiotherapy treatment in New Delhi with the professional suggesting exercises and technique correction.
You may be given platelet-rich plasma to eliminate pain in the tendons.
Ultrasonic tenotomy will be used to remove the damaged tissue.
The best orthopedic surgeon in Karol Bagh will remove the damaged tissue surgically to ease the pain and ensure proper movement of the muscles.
Request an appointment at Apollo Spectra Hospitals, Karol Bagh, New Delhi
Call 1860 500 2244
Conclusion
Tennis elbow is not a serious condition but you should not ignore it as it may aggravate the damage. See a doctor at the earliest even when the pain and discomfort are not too severe.
References
https://www.mayoclinic.org/diseases-conditions/tennis-elbow/symptoms-causes/syc-20351987
I have a slight pain at one side of my elbow. Am I suffering from tennis elbow?
Get the condition diagnosed by visiting a good orthopedic hospital in New Delhi. You are not likely to have tennis elbow if you are not yet 30.
Will the doctor prescribe steroids for tennis elbow?
You will be prescribed rest and application of a cold compress if you have developed a mild condition. The injured tendon and tissues are not usually treated with steroids.
Is it necessary to undergo surgery for treatment?
Only patients with chronic elbow disorder or extreme tendon/tissue damage are asked to go through surgery. Most patients are cured by medication and physiotherapy.

Book Appointment