Cancer Surgeries
Overview
The word 'cancer' can strike fear in the heart of any individual. This disease causes the abnormal growth of cells in our body. Thankfully, we are living in an era where many advancements have taken place in medical science. One such significant achievement is the advent of effective cancer surgeries.
About Cancer Surgeries
Cancer surgeries, as the name suggests, are surgeries that doctors perform for reducing or eliminating cancer. Cancer surgery is one of the most effective cancer treatments in the medical world today. In such a surgery, the cancerous tissue or tumor is removed from the body.
A Surgical oncologist is a doctor who has expertise in performing cancer surgery. Cancer surgeries are effective in dealing with most types of cancers. Even if cancer reaches advanced stages, surgery can still prove helpful.

What are the Types of Cancer Surgeries That Exist for Treatment?
Cancers are of many different kinds and can occur in any part of the body. Below are the most popular cancer surgeries that are in existence today:
Laser Surgery
Photodynamic Therapy
Cryosurgery
Natural Orifice surgery
Minimally Invasive Surgery
Open Surgery
Electrosurgery
Hyperthermia
Mohs surgery
Robotic surgery
Curative surgery
Laparoscopic surgery
Palliative surgery
Debulking surgery
Natural orifice surgery
Microscopically controlled surgery
Who Qualifies for Cancer Surgeries?
Individuals with the following symptoms qualify for cancer surgeries:
Chronic coughing
Chronic headache
Abnormal pelvic pain
Persistent bloating
Oral and Skin Changes
Difficulty in swallowing
Why are cancer surgeries conducted?
Cancer surgeries are conducted for the following reasons:
Determining the extent of cancer
Removal or elimination of cancerous cells
Reduction of cancerous tumors
Reducing the intensity or effects of cancer
What are the benefits of cancer surgeries?
Take a look at the benefits you may derive from cancer surgeries:
Diagnosis of cancer in the body
The benefits of cancer surgeries are:
Removal of cancerous tissue from the body
Reduction of the number of cancerous cells
Destruction of the cancerous cell production mechanism
Restoring body appearance
What are some risks associated with cancer surgeries?
Below are various risks or side effects of cancer surgeries:
Drug reaction
Bleeding from Surgery Spot
Damage to neighboring tissues
Pain
When to See a Doctor?
The decision of whether a patient requires cancer surgery depends on the doctor in charge. If you are a cancer patient, your doctor must be the one to decide whether you need cancer surgery or not. The doctor will take this decision after a detailed diagnosis and analysis. Apollo hospitals have some of the best cancer surgeons in the country.
Request an appointment at Apollo Spectra Hospitals, Karol Bagh, New Delhi
Call 1860 500 2244 to book an appointment
What are the Preparations for a Cancer Surgery Treatment?
Your oncologist may require you to follow the following preparation measures
Tests
This is to determine whether the body is ready for the surgery or not. These tests may also reveal information about the extent of cancer, type of cancer, and type of surgery suitable for it.
Proper Understanding
Your doctor will ask you to be mentally prepared for the cancer surgery. You must become aware of the possible risks and side effects of the surgery.
Special diet
Certain cancer surgeries may require you to go on a special diet a few hours prior to the check-up. The aim of this special diet is to prepare your body for cancer surgery and its effects.
Conclusion
Many people are overtaken by anxiety after being diagnosed with cancer. However, the important thing to remember is that worrying and fearing the worst will not help your case. Most cancers are not untreatable nowadays and can be effectively reduced with surgeries. Cancer surgeries are a viable method of treatment for your cancer.
References:
https://stanfordhealthcare.org/medical-treatments/c/cancer-surgery/types.html
https://www.cancer.net/navigating-cancer-care/how-cancer-treated/surgery/what-cancer-surgery
https://www.mayoclinic.org/diseases-conditions/cancer/in-depth/cancer-surgery/art-20044171
Are cancer surgeries painful procedures?
No, you will not experience any pain during cancer surgery. In case it is required during the surgery, anesthesia will be administered.
Is cancer surgery the only option?
Cancer surgery in many cases may be the only effective treatment available, especially if the cancer is advanced. Sometimes there may be other alternatives available.
Can a family member or friend attend a cancer surgery procedure?
This depends upon the policy of the hospital or clinic. Some hospitals or clinics may allow friends or family to stay with the patient during surgery while others do not. It also depends upon the type of cancer surgery.
Our Doctors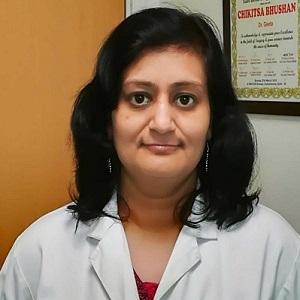 DR NEERJA GUPTA
MBBS, MS...
| | | |
| --- | --- | --- |
| Experience | : | 12 Yeras Experience |
| Speciality | : | Breast Surgical Onco... |
| Timings | : | Fri & Sat : 04:00 P... |

Book Appointment