Urology Women's Health
Urological disorders in women generally involve pain, bleeding or discomfort in the urinary system. It may occur due to a bacterial infection or after childbirth. Visit the best urology doctor in Karol Bagh to know more about the disorders.
What are the urological diseases in women?
The urinary system in our body is responsible for eliminating waste present in our blood through urine. Any damage or infection in the urinary system can lead to pain and accumulation of harmful toxins in the body.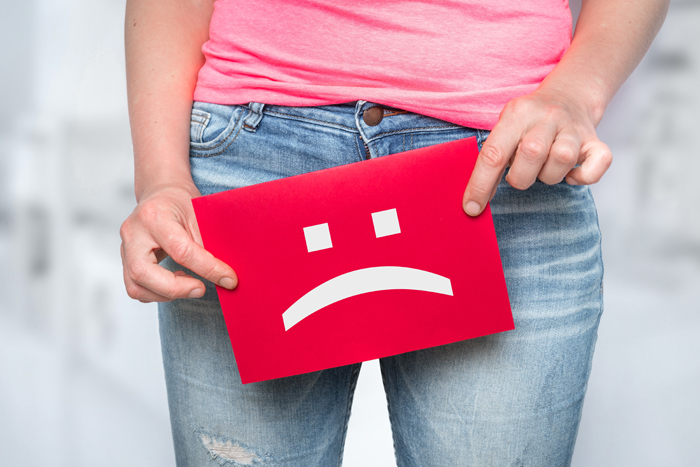 Even a problem in a single part of the urinary tract can impair or damage the entire urinary system. This makes consulting a urologist of utmost importance for women.
There are several types of urological disorders in women. Some of them are as follows:
Urinary tract infections (UTIs)
Bladder control problems
Bladder prolapse
Pelvic floor dysfunction
Painful bladder syndrome
Cancer or tumors in the urinary system
What are the symptoms of a urological disorder in women?
The signs and symptoms that may indicate a problem in the urinary system include:
Blood in urine
Frequent urination
Urinary incontinence
Pain in the lower back or pelvis
Difficulty or pain while urinating
Loss of bladder control
Cloudy or foul-smelling urine
Discomfort while sitting
Feeling a bulge in the vagina
Some minor urinary infections or pain may go away on their own after a few days. However, if the symptoms persist for more than 2-3 days, visit a urologist near you immediately.
What are the common causes of urological disorders in women?
Some of the common reasons that may lead to urological disorders in women are:
Bacterial infection in the urethra or ureters
Type 1 or Type 2 diabetes
Severe constipation
Weakened pelvic floor muscles
Lower levels of estrogen after menopause
Vaginal childbirth
Being overweight or obese
Excessive consumption of alcohol or caffeine
When should you see a doctor?
If you've been experiencing any difficulty while urinating, like painful and frequent urination, poor stream of urine or blood in the urine, visit the best urologist in Delhi immediately. Pain in the bladder or pelvic region may also require a visit to a urologist as it may be an early sign of bladder prolapse.
Request an appointment at Apollo Spectra Hospitals, Karol Bagh, New Delhi.
Call 1860 500 2244 to book an appointment.
What are the treatment options?
Your doctor will select your treatment plan based on the type and the underlying cause of the disorder. Some of the common treatment options available are as follows:
Medications: Medications like antibiotics may be prescribed to treat frequent urinary tract infections. Anticholinergics may be prescribed to help calm an overactive bladder.
Surgery: Your doctor may advise you to undergo surgery, if you've suffered from a prolapse. During this procedure, the doctor will remove the part which has prolapsed and re-routes the flow of urine.
Physical therapy: Physical therapy will help strengthen your pelvic muscles and help in controlling your bladder.
How can urological disorders be prevented in women?
Urological disorders can be painful and may require immediate treatment. However, by taking certain precautions, diseases can be prevented. They are:
Quit smoking and alcohol consumption
Cigarette smoking and alcohol consumption can cause great damage to the urinary system and worsen your condition.
Maintain proper weight
Managing your weight is extremely important for women as extra weight can increase the stress on the pelvic muscles. Exercise daily for 30 minutes to manage your weight.
Perform Kegel exercises
Kegel exercises may help strengthen your pelvic muscles and avoid prolapse in the future.
Manage your medical conditions appropriately
If you suffer from diabetes or high blood pressure, consult your doctor regularly to avoid damage to the kidneys or urinary system.
Conclusion
Urological disorders are one of the most commonly occurring problems in women. Once diagnosed, they may require immediate medical treatments. Consult the best urology surgeon in Delhi if you have any doubts before the treatment, and go for consultations regularly for the best results.
Is surgery for a urological disorder painful?
No, the surgery will be performed by a trained urology surgeon and the patient will be given anesthesia. Schedule an appointment with the best urology specialist in Karol Bagh for pain-free treatment.
What happens if a urological disorder is left untreated?
If left untreated, the following complications may arise due to a urological disease:
Fluid retention in arms or legs
Sepsis
A rise in toxin levels
Irreversible damage to the kidneys
To avoid such complications, consult a urologist in Delhi for immediate diagnosis.
What are the various risks related to surgery?
Some of the risks related to kidney transplant or surgery are:
Bleeding and clots
Perforation in the urinary tract
Damage to the ureters
Inflammation and swelling in the bladder
Our Doctors
DR. S K PAL
MBBS,MS, M.Ch...
| | | |
| --- | --- | --- |
| Experience | : | 30 Yeras Experience |
| Speciality | : | Urology... |
| Timings | : | Tue & Fri : 9:00 AM ... |
DR. AYUSH KHETARPAL
MBBS, MS (General Su...
| | | |
| --- | --- | --- |
| Experience | : | 7 Yeras Experience |
| Speciality | : | Urology & Andrology... |
| Timings | : | Mon, Wed & Fri: 09:0... |
DR. VIJAYANT GOVIND GUPTA
MBBS,MS,MCh...
| | | |
| --- | --- | --- |
| Experience | : | 12+ Yeras Experience |
| Speciality | : | Urology... |
| Timings | : | Tue & Thur : 12:00 P... |

Book Appointment