Best Back Pain Treatment & Diagnostics in Karol Bagh, Delhi
The skeletal system is an exemplary form of engineering with different bones structured together. This intricate structure is responsible for imparting mobility and ensuring regular activities of the human body. The back is one of the crucial parts of the skeletal system responsible for bending, maintaining posture, etc. Pain management hospitals in New Delhi offer the best treatment for issues like back pain.
What do you need to know about back pain?
Any issues with the complex structure of muscles, ligaments, discs, bones and tendons in the back can cause pain or even temporary loss of mobility. Thus it is impossible to know the exact reason for back pain without proper diagnosis and medication. Pain management doctors in New Delhi can help you get precise and highly affordable treatment.
Broadly speaking, the different types of back pain can range from mild to chronic pain or can be recurring. Therefore, the best back pain specialists in New Delhi start the treatment by diagnosing the symptoms and causes.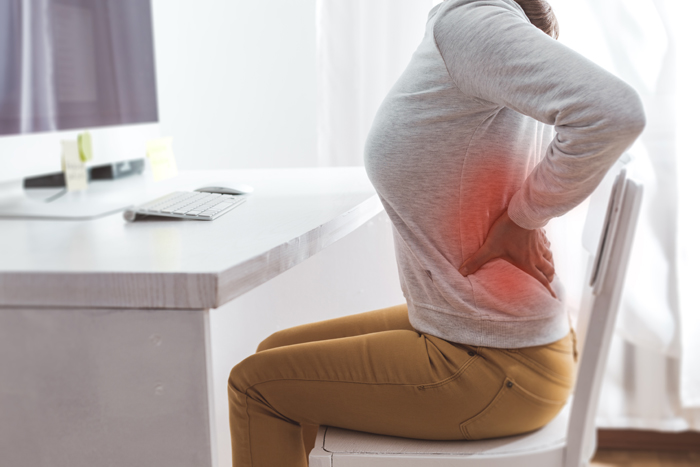 What are the symptoms?
The common symptoms of back pain include:
Pain in the back, i.e. in the part beneath the rib cage
Inability to move, bend, walk or lift properly
Mild cracking sound while moving your back
Pain in the back that radiates down to the legs
Muscle aches
What causes back pain?
Damaged discs: Discs are the cushions in your spinal cord. Thus, any bulging or rupturing in a disc can press the nerves. It is one of the most common causes of back pain.
Osteoporosis: It is a medical condition in which bones become brittle and porous. Thus, it often leads to painful fractures in the spine.
Strains: Ligament or muscle strains during heavy lifting or sudden movements may affect back muscles.
Osteoarthritis: It causes narrowing of the space around the spinal cord that is called spinal stenosis.
When do you need to see a doctor?
Go to a registered medical practitioner if you're facing persistent back pain.
Request an appointment at Apollo Spectra Hospitals, Karol Bagh, New Delhi.
Call 1860 500 2244 to book an appointment.
What are the risk factors?
Back pain is common in persons older than 30 or 40 years
It can affect persons who are physically inactive
A person who consumes tobacco or smokes
Persons suffering from anxiety and depression
Persons who lift heavy objects
What are the complications?
If left untreated, back pain can lead to permanent damage to the spinal cord or its components.
How is back pain treated?
Back pain doctors in New Delhi start with scanning or other diagnosis techniques to ascertain the root cause of back pain. Once the cause is established, they prescribe medications and modern methods like physiotherapy to improve a patient's condition.
Conclusion
Back pain is a common problem in modern lifestyles that is usually not dangerous. However, it calls for immediate medical attention if the condition worsens; it may cause multiple issues that can directly impact mobility. Back pain specialists in New Delhi offer effective treatment options.
Do I need to go for surgery for back pain issues?
Not all cases of back pain need immediate surgery. It all depends on the severity.
Can I get immediate results from back pain medication?
You may have to wait for a few days before getting complete relief from back pain.
Does back pain go away naturally?
Back pain requires medical attention and shouldn't be treated lightly. There are fewer chances that your back pain will go away naturally.

Book Appointment