Knee Replacement Treatment & Diagnostics in Karol Bagh, Delhi
Knee Replacement
Knee joint replacement is a detailed surgical procedure wherein the injured or ailing knee is replaced with a prosthesis or an artificial joint.
The prosthesis is generally made of plastics, metal alloys or polymers. It briefly replicates the functions of the knee. When choosing a prosthetic knee, your surgeon may look into your details such as age, activity level, weight and overall health.
What is knee replacement?
The overall procedure of knee replacement involves the replacement of your old knee with artificial implants. The surgery takes about two hours. But rehabilitation and recovery can take months.
To know more, contact an orthopedic doctor near you or visit an orthopedic hospital in New Delhi.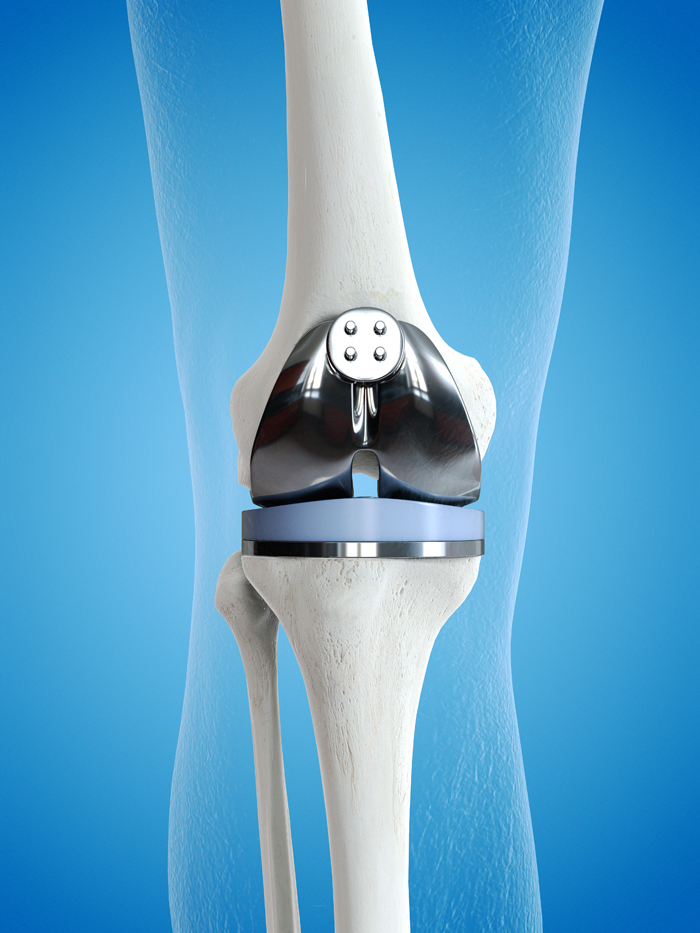 Who qualifies for the procedure?
The factors that determine if you are an eligible candidate for knee joint replacement are as follows:
Your age
Your overall health
The level of your knee pain and its interference in your day-to-day activities
Why is knee joint replacement surgery conducted?
The most common reason for knee joint replacement is damage caused by arthritis. This may involve both rheumatoid arthritis and osteoarthritis.
Generally, your doctor may suggest that you undergo knee replacement surgery only if the non-surgical treatments are ineffective. These non-surgical treatments may include:
Physical therapy
Weight loss
Medications
Assistive devices like knee braces
Knee replacement surgery is generally recommended for people aged 55 or above. Your doctor may evaluate your eligibility based on several elements.
What are the different types of knee replacement?
Total Knee Replacement
The majority of the total knee replacement surgeries include replacing the joint surface at the femur's end (thigh bone) and the joint surface located at the top of the tibia (shin bone). Additionally, a total knee replacement surgery may further include the replacement of the under-surface of the patella (kneecap) with a smooth plastic-like dome.
If you previously underwent an operation to eliminate the patella altogether, it won't stop you from undergoing knee replacement surgery. Nonetheless, it may impact the type of prosthesis your doctor may use.
Unicompartmental Partial Knee Replacement
In cases where arthritis impacts only one side of your knee, generally the inner side, you may undergo a partial knee replacement surgery.
Partial knee replacements are typically carried out through smaller incisions than total knee replacements. These replacements utilize techniques known as minimally invasive surgery. A comparatively smaller incision may significantly reduce the recovery time. This type of surgery isn't ideal for everyone as it requires you to have healthy and strong ligaments within the knee.
Kneecap Replacement (Patellofemoral Arthroplasty)
A kneecap replacement surgery includes the replacement of only the under-surface of the kneecap, along with its trochlea (groove), if they are the only parts impacted by arthritis. This is primarily known as a patellofemoral replacement.
This type of surgery has a much higher failure rate than that of total knee replacement that is generally caused by arthritis developing in other parts of the knee.
Complex or Revision Knee Replacement
A complex knee replacement surgery is required when you're undergoing a second or even third joint replacement in the very same knee or in certain cases, if arthritis is very severe.
Many people require a significantly complex type of knee replacement due to varied reasons such as major deformity of the knee, weakness of the major knee ligaments, severe bone loss caused by arthritis and so on.
What are the benefits?
Enhanced mobility
Pain relief
Enhanced quality of life
What are the complications?
Blood clots
Wound infection, pulmonary embolism
Damage to the nerve and other tissues
Bone fracture
Pain
Dislocation
Stiffness
Seek immediate professional help if you notice the following:
Chills
A fever over 100 degrees F
Enhanced pain, swelling and redness in the knee
Drainage from the surgical scar
Request an appointment at Apollo Spectra Hospitals, Karol Bagh, New Delhi.
Call 1860 500 2244 to book an appointment.
References
https://www.medicinenet.com/total_knee_replacement/article.htm
https://www.healthline.com/health/total-knee-replacement-surgery
https://www.versusarthritis.org/about-arthritis/treatments/surgery/knee-replacement-surgery/
https://www.mayoclinic.org/tests-procedures/knee-replacement/about/pac-20385276
What are some of the alternatives to knee replacement surgery?
Some alternatives to knee replacement surgery include maintaining a healthy diet, regular exercise, taking painkillers and so on.
Can I exercise after undergoing knee replacement surgery?
Your doctor may strictly recommend that you exercise after undergoing knee replacement surgery. However, avoid sports.
What foods should I eat if I have osteoarthritis?
Some foods that you should eat if you have osteoarthritis include dairy products, oily fish, dark leafy greens, broccoli, nuts, garlic, green tea, etc.

Book Appointment