Failed Back Surgery Syndrome Treatment & Diagnostics in Karol Bagh, Delhi
Failed Back Surgery Syndrome (FBSS)
Failed Back Surgery Syndrome (FBSS) is a generalized term that refers to unsuccessful results from back or spine surgeries. The best orthopedic hospitals in New Delhi can help you get precise and highly affordable treatment for managing your Failed Back Surgery Syndrome (FBSS).
What is FBSS?
FBSS is a general medical condition. It relates to different issues that occur after unsuccessful spine or back surgery. Thus, it calls for immediate attention to improve the quality of patients' lives. The best back orthopedic doctors in New Delhi start the treatment by diagnosing the causes.
What are the symptoms?
There are no specific symptoms of Failed Back Surgery Syndrome except that the patient feels discomfort in regular movement. The most common symptom of FBSS includes constant back pain or pain at the surgery area.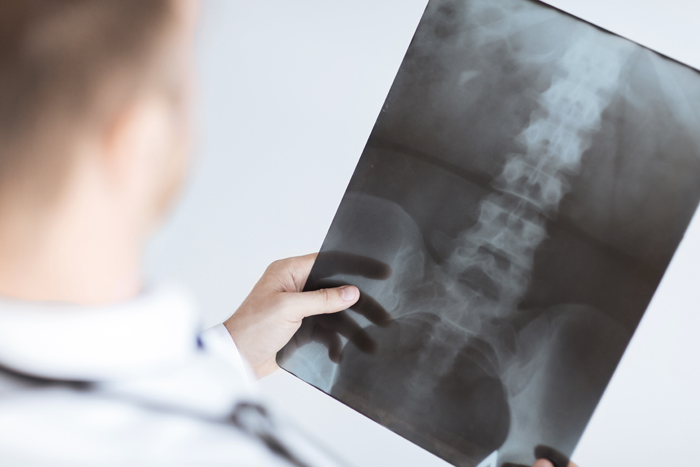 What are the causes?
The common causes of Failed Back Surgery Syndrome (FBSS) include:
Preoperative factors: These include surgical, social and psychological factors that impact a patient's condition before surgery. Repeated surgery, inappropriate patient selection and improper surgery selection can be responsible.
Intraoperative factors: It includes an incorrect level of surgery or the failure in achieving the surgery's goal. Poor techniques like inadequate decompression and misplaced screws are other intraoperative factors.
Postoperative factors: It includes epidural fibrosis, progressive diseases like recent disc herniation, etc. The discectomy or new spine instability, myofascial pain development and surgical implications like infection, hematoma and nerve injuries are other leading causes.
When do you need to see a doctor?
Go to a registered medical practitioner if you face any issues or symptoms related to FBSS. Back pain doctors in New Delhi can help you with the best and effective treatment for different FBSS-related conditions.
Request an appointment at Apollo Spectra Hospitals, Karol Bagh, New Delhi.
Call 1860 500 2244 to book an appointment.
What are the risk factors?
Patients with a previous track record of failed surgeries
Patients with multiple medical conditions like diabetes, hypertension, heart conditions, etc.
Temporary or permanent issues in mobility and regular movements of the spine or back
What are the complications?
FFBSS complications are severe as they are an indicator of the issues in the previous surgery. Thus, any issues related to FBSS should never be ignored.
What are the treatment options?
The best spine surgeons in New Delhi start by going through the patient's medical history to devise a precise and proper treatment for the condition. Often corrective surgeries are recommended.
Conclusion
FBSS is a general medical term covering different issues that indicate a failed back or spine surgery. Failed Back Surgery Syndrome requires immediate medical attention and can be treated with medication, exercises and corrective surgeries.
Do I need to go for another surgery for FBSS?
Not all cases of Failed Back Surgery Syndrome need immediate surgery.
Can I get immediate results from the medication prescribed for FBSS?
You may have to wait for a few days before getting complete relief from FBSS.
Is Failed Back Surgery Syndrome life-threatening?
It is not life-threatening in the majority of cases.
Our Doctors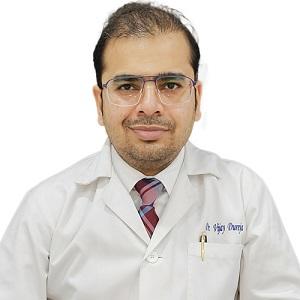 DR. VIJAY DUREJA
MBBS, MD (Anaesthesi...
| | | |
| --- | --- | --- |
| Experience | : | 10 Yeras Experience |
| Speciality | : | Pain Management... |
| Timings | : | Mon, Wed & Fri: 10:3... |

Book Appointment