ENT
ENTs are doctors and specialists who have earned specialization in treating diseases and conditions associated with the ear, nose, and throat. If you or your near ones suffer from any such situation, visit an ENT hospital near me, having experienced ENT doctors near me. Hearing disorders, balance and gait disorders, speech and breathing difficulties, sinusitis, allergies, plastic surgeries are some of the conditions treated by an ENT surgeon near me.
What Is an ENT?
Doctors and specialists dealing with ear, nose, and throat treatment are referred to as ENT. They are also referred to as otolaryngologists. They are medical specialists dealing with disorders and conditions associated with the ear, nose, and throat regions. They also treat infections associated with the surrounding structures that are the head and the neck region.
ENT specialists are trained in the medical and surgical management of disorders and conditions associated with the ear, nose, throat, and surrounding head and neck region. These conditions affect the quality of life. A timely and correct diagnosis can save you from living life-threatening problems.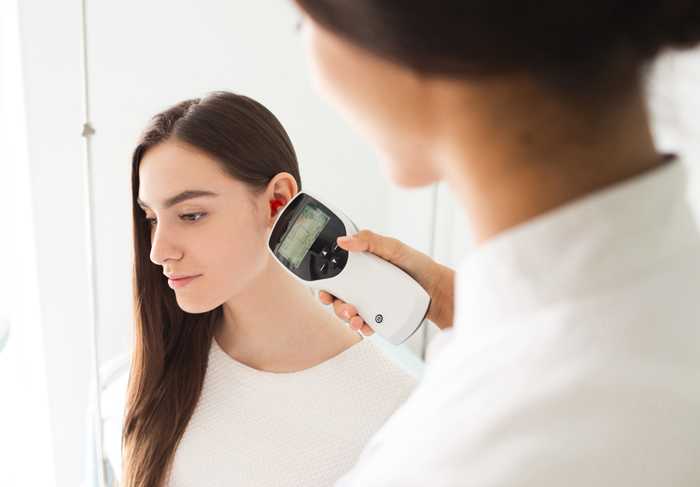 What Conditions Come Under ENT?
The most common disorders and conditions that are associated with ENT are given below. Here is a list of conditions that our ENT hospitals in New Delhi deal with.
Ear Disorders
Ear infections- Otitis Media and Otitis Externa
Hearing disorders
Hearing loss
Hearing problems in children
Nasal Problems
Allergies
Common Cold
Nasal Cancer
Throat Disorders
Allergies
Common Cold
Diphtheria
Sore Throat
Streptococcal Infections
Throat Cancer
Apart from these disorders and conditions, ENT is also specialized in the surrounding head and neck structures. The diseases associated with head and neck are:
Lymph node enlargement in the neck region
Tumors of the salivary glands
Tumors of the thyroid gland
Facial paralysis or Bell's Palsy.
Masses in the head and the neck region.
Hemangiomas
Temporomandibular joint dysfunction
Facial plastic and reconstructive Surgeries
Goiter
Graves disease
What Are the Causes of ENT Diseases and Conditions?
Ear infections
Nose infections
Throat Infections
Lymph node enlargement
Sleep Apnea
Cancers involving ear, nose, and throat
Dizziness and Vertigo
Trauma and injury
TMJ disorders
What Are the Signs and Symptoms of ENT Diseases and Conditions?
Coughing
Sneezing
Loss of hearing
Snoring
Sinus Pressure
Difficulty in breathing
Mouth breathing
Nose bleeding
Thyroid masses
Loss of senses of smell and taste
Ear pain
Sore throat
When to See an ENT Specialist?
You may need to see an ENT specialist or a doctor if you are suffering from ear nose, throat disorders and conditions like hearing impairment, infections of the ear, disorders affecting the balance of the body, sinusitis, diseases of the nose, nasal obstruction, breathing problems, swallowing problems, sleep apnea, conditions affecting the hearing, speech, eating and other functions.
Request an appointment at Apollo Hospitals, Karol Bagh, New Delhi
Call 1860 500 2244 to book an appointment
Apollo Spectra Hospital is one of the best ENT hospitals in Karol Bagh, with the best ENT doctors in New Delhi. Consult ENT doctors in Karol Bagh and get relief of your problems at the hands of an ENT surgeon in New Delhi.
Treatment for ENT
The ears are one of the sensory organs, and apart from providing aid in the sense of hearing, it also helps maintain the balance and gait of an individual. Another essential function of the nose is to prevent the entry of germs inside the body. The throat is a common pathway for the air to reach the lungs and the food and water to enter the digestive tract. Any dysfunction to the ear, nose, and throat can lead to medical emergencies. It is advisable to consult ENT in New Delhi, offering their best treatment services by ENT in Karol Bagh.
Conclusion
If you or your near ones deal with problems related to the ear, nose, throat, head, and neck region, immediately consult an ENT doctor or surgeon. They may help you get better by diagnosing the exact condition and providing the proper treatment to improve your health condition.
What is chronic sinusitis?
Chronic sinusitis is inflammation of the sinus that lasts for more than three months, causing pain, swelling, and tenderness around the eyes.
When should I see an ENT?
An issue related to an ear, nose, and throat lasting for more than a week needs the immediate attention of an ENT.
What is obstructive sleep apnea?
It is a condition in which an individual's breathing stops periodically during sleep.

Book Appointment