Hip Arthroscopy Surgery in Karol Bagh, Delhi
If you suffer from inflammation, injury and damage in the joints, then surgical treatment by an orthopedic specialist near you is necessary. Such surgery during which a surgeon diagnoses and treats problems inside the joints is termed arthroscopy. Hip arthroscopy (a type of arthroscopy) is a minimally invasive surgical procedure. It uses an arthroscope to diagnose the injuries inside the hip joint and fixes small tears on the joint surface. Hip arthroscopy is a more effective procedure.
What is hip arthroscopy?
Articular cartilage covers the surface of the ball-and-socket joint in the hips. Ball and socket comprise the femoral head and acetabulum respectively. Hip arthroscopy procedure helps diagnose and cure injuries, damage and inflammation around the hip joint. You must consult an orthopedic specialist in Delhi about the benefits and complications regarding hip arthroscopy.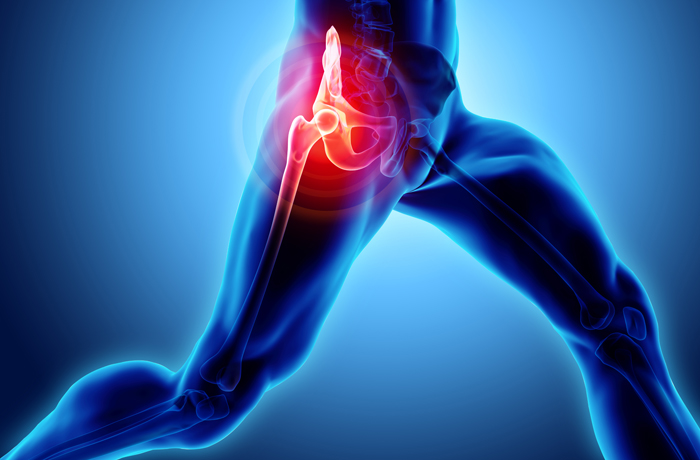 Who qualifies for hip arthroscopy?
Under any of the following conditions, you can undergo hip arthroscopy, but you must quit smoking, drinking and taking blood-thinning medicines before the surgery:
Dysplasia - It is a condition in which the hip socket becomes shallow.
Synovitis - inflammation in the tissues surrounding the hip joint
Snapping hip syndrome – In this condition, tendon rubs across the outside of the joint. It causes damage to the tendons.
Loose bodies – Loosening of bone or cartilage, thus restricting their movements around the joints
Femoroacetabular impingement - It is a disorder in which a bone develops extra acetabulum or femur head.
Why is hip arthroscopy conducted?
Hip arthroscopy is effective in treating many sports injuries. It treats many diseases and injuries such as:
Hip instability
Hip joint infection
Injuries to ligamentum teres
Internal or external snapping hip
Athletic injuries
Impingement due to bone spurs
Injuries to cartilage surfaces
Joint sepsis
When do you need to see a doctor?
If you are constantly suffering from pain in the hip joint due to injury or other conditions, you must consult an orthopedic specialist near you.
Request an appointment at Apollo Spectra Hospitals, Karol Bagh, New Delhi.
Call 1860 500 2244 to book an appointment.
How can you prepare for hip arthroscopy?
Avoid taking certain medicines and dietary supplements before hip arthroscopy. You must not eat or drink anything before midnight prior to the surgery. Wear loose, comfortable clothes to the clinic or the hospital. Before hip arthroscopy, the orthopedic specialist will check your vital signals.
How is hip arthroscopy conducted?
Before the procedure, patients are given local or general anesthesia. The orthopedic surgeon will put your legs in traction that pulls your hips away from the socket. The surgeon will draw lines on your hip to indicate bone, nerves, blood vessels, incision placement and portal for the entry of the arthroscope. A small puncture or incision allows the insertion of an arthroscope.
A camera attached to the arthroscope takes images inside your hips and projects them on a screen/monitor. With the help of a separate incision, instruments for shaving, cutting and grasping can be inserted inside the joint. The surgery can repair torn cartilage, trim bone spurs and remove inflamed synovial tissue. After the surgery, stitches and sutures close the incisions.
After hip arthroscopy, you must wear a brace and walk using crutches. The follow-up procedure includes pain-relieving medicines, a proper diet and less weight on the joint. You must R.I.C.E. or rest, ice, compress and elevate joints to reduce pain and swelling after the surgery.
What are the benefits?
Since hip arthroscopy is a minimally invasive procedure, it is safe and quick. There are many benefits associated with it, such as:
Quick rehabilitation
Less pain
Less joint stiffness
Quick healing
Fewer risks of infection
Less scarring
Less tissue damage
What are the risks?
Damage to blood vessels or nerves
Bleeding
Blood clotting
Infection
Still unstable hip joint
Conclusion
Hip arthroscopy is a minimally invasive surgical procedure and helps examine and treat hip injuries. Orthopedic specialists in Delhi prefer hip arthroscopy since it ensures speedy recovery, fewer complications and less scarring than traditional surgeries. You must walk carefully after the surgery.
Source
https://orthoinfo.aaos.org/en/treatment/hip-arthroscopy/
https://www.hss.edu/condition-list_hip-arthroscopy.asp
https://orthop.washington.edu/patient-care/articles/sports/hip-arthroscopy.html
What should I not do after hip arthroscopy?
After the surgery, avoid active hip flexion or lifting your leg up to the hips for 2-3 weeks.
Can I properly walk after a hip arthroscopy?
Yes, you can walk for a couple of weeks after hip arthroscopy using crutches. After this, you need to undergo physical therapy for around six weeks.
Is hip arthroscopy a good option for me if I have arthritis?
No, if you have arthritis, then you must not undergo hip arthroscopy. Partial or total hip replacement surgeries are the best options for you.

Book Appointment