General Medicine
General medicine is a branch of medicine concerned with the prevention, diagnosis and treatment of a wide variety of acute and chronic diseases affecting several body parts.
From head to toe, general medicine deals with a variety of illnesses. Physicians are doctors who specialize in general or internal medicine.
If you are an adult with a chronic illness or symptoms that your doctor has not been able to identify, you should consult general medicine doctors in New Delhi.
Certain health concerns are beyond the expertise of your family physician. In such situations, your family physician may refer you to general medicine doctors in New Delhi.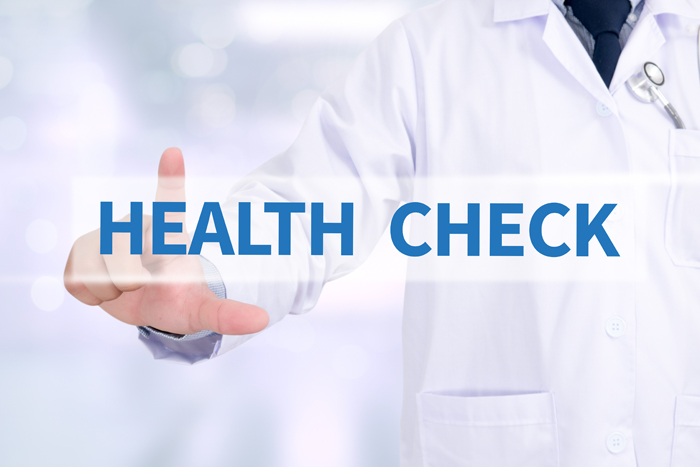 What are the symptoms/conditions treated by general medicine?
Patients have persistent pain.
It is almost often the result of an underlying health problem. While an internist may treat individuals suffering from chronic pain, he/she can also address the underlying disease that generates discomfort in the first place. Osteoarthritis and fibromyalgia are two prevalent diseases that may cause persistent pain.
They are having problems with breathing.
Patients who have respiratory problems are often diagnosed with a particular illness, such as asthma. When a patient is having trouble breathing, it's also likely that he/she has pneumonia. If he/she does, he/she will have additional symptoms such as a cough, chills and a fever, in addition to breathing difficulties.
They are experiencing digestive problems.
Patients who are currently experiencing digestive problems may be suffering from a digestive illness. It implies they have health issues thanks to their digestive system, which may be as simple as lactose intolerance or as severe as cancer. Because digestive problems may be very severe, patients must receive a thorough diagnosis as soon as possible to learn about their treatment choices.
They often feel tired.
When a patient is tired, it's important to figure out what's causing this severe lack of energy. Fatigue is a clear indication that something is wrong, and various factors may cause it. Having a sleeping problem, an underactive thyroid and being anemic are all common causes of fatigue.
General medicine doctors are responsible for:
Diagnosing and treating a variety of health problems, as well as referring patients to specialists as required
Assisting and advising in-patients under the care of other specialists
Assisting people of all ages with general and preventive medicine
Treating asthma, arthritis, diabetes, hypertension, high cholesterol and heart disease, among other illnesses
Focusing on providing preventative care, in addition to immunizations, health counseling and sports physicals.
When do you need to see a doctor?
For the following conditions, you need to see general medicine doctors in Karol Bagh:
High BP: it is vital to detect high BP on time, otherwise it can be leading to heart, renal, stroke and other significant issues.
Diabetes: one of the primary illnesses of lifestyle, diabetes is caused largely by an increase in blood sugar. It might cause an imbalance in insulin hormone production.
Fatigue: an individual may sense a lack of energy due to anemia, underactive thyroid gland, sleeping trouble and depression. In addition, persistent fatigue can lead to diabetes and other health issues.
Request an appointment at Apollo Spectra Hospitals, Karol Bagh, New Delhi.
Call 1860 500 2244 to book an appointment.
What are the treatment options?
You should consult general medicine doctors for treating the following conditions:
Risk assessment, investigation and management of diseases
Treatment of acute and chronic respiratory illnesses such as asthma, pneumonia and other pulmonary complications
Treating transmissible illnesses such as TB, typhoid and gastroenteritis
Common conditions such as sore throats, cold and flu, ear infections, urinary tract infections, headaches, hepatitis and allergies
Medical care of chronic illnesses such as obesity, lipid problems and metabolic syndrome
Management of lifestyle illnesses such as high blood pressure, diabetes and cardiovascular diseases
Geriatric patient medical management
Adult health exams, including high-risk groups such as diabetics
Assessment of patients undergoing surgery
Conclusion
If you have a significant medical problem, a general medicine doctor is most equipped to provide the complete treatment you require. Internists are trained to prevent, diagnose and treat chronic diseases as well as to promote and maintain overall health.
References
https://www.oatext.com/What-is-general-medicine.php
https://www.mgmch.org/departments/internal-medicine
https://www.longdom.org/general-medicine.html
https://www.german-heart-centre.com/news/the-difference-between-general-medicine-and-internal-medicine/
Can internists treat children?
An internal medicine specialist often treats adults. However, many internists are also trained to handle teenagers. This can assist in bridging the gap between pediatrics and internists.
Can an internist conduct surgery?
Internal medicine specialists are mostly responsible for chronic diseases and diagnosis of various health issues in adults. They study surgery as part of their curriculum. They are capable of collaborating with other surgeons to manage surgery.
Are an internist and an internal medicine specialist different from each other?
An internist may consult an internal medicine specialist for complex diagnostic issues and chronic diseases. Internal medicine specialists are occasionally referred to as internists and operate in a variety of settings. Internists and internal medicine specialists have similarities.
What can I expect from an internal medicine specialist on my first visit?
The doctor will collect a comprehensive medical history on your initial visit. You will be asked by your specialist about your health habits, current symptoms and nutrition. The doctor will order some tests.

Book Appointment