Rehab Treatment & Diagnostics in Karol Bagh, Delhi
Rehab
Sports Rehab is a procedure that includes treatment of all sports-related injuries as well as restoration of strength at the best rehabilitation center in Karol Bagh. You may have to undergo physiotherapy to regain the strength of your muscles too. You will be able to recover and continue to participate in sports after undergoing the process. Rehab will also be able to help you improve your life and prevent similar injuries in future.
What is Sports Rehab?
Rehabilitation, often shortened to rehab, is a term that is used to refer to the restoration of physical activity following an injury or medical condition caused on the sports field. Your body would be prone to excessive wear and tear of the muscles when you practice regularly or participate in a competitive sport. Your body needs to be flexible and strong with the stability of muscles and bone structures. You must visit the best rehabilitation center in Karol Bagh to recover fully after getting injured. A therapist will help you to overcome the problems and attain full functionality so that you can continue to pursue your chosen sports.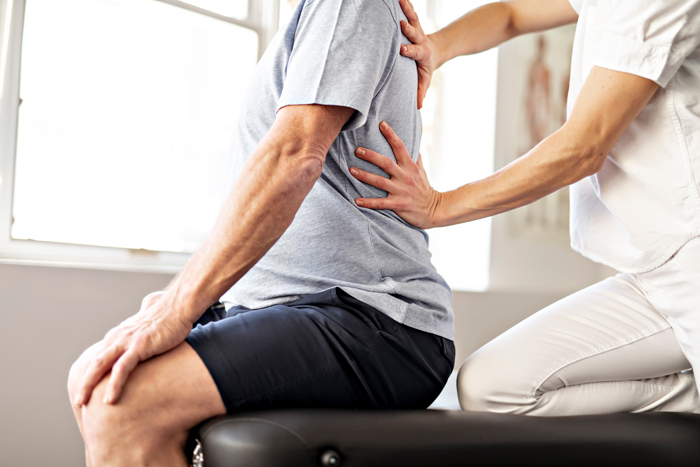 Who is the best candidate for Sports Rehab?
Sport Rehabilitation will be recommended for you if you are an athlete and play any competitive sport. This procedure will enable you to overcome the pain, injury(s) or health condition affecting the musculoskeletal system. Rehab will benefit you irrespective of your age and profession. It will be able to maintain your health and fitness. Recovery from injuries and prevention of future injuries will also be possible. You will be able to reduce pain by following an exercise routine, correction of movement and usage of specialized therapeutic equipment.
The following will be treated with a team of specialist doctors, physiotherapists and surgeons advising treatment and/or exercises for the following:
Pain in a limb or muscle(s)
Inflammation
Loss of strength in a particular part of the body
Inability to perform a sports activity that requires speedy movement
Lack of control while training the body
Scar formation
Fractures
Tennis elbow or Runner's knee
Other foot and ankle injuries
Joint pain caused by arthritis
Concussion
Spine disorders
Trauma
Nerve damage
Psychological problems
Why is Sports Rehab conducted?
You will be provided with special care at the best rehabilitation center in Karol Bagh with specialist doctors examining and diagnosing the reason behind your problem. The purpose of Sports Rehab is to understand the extent of injuries and develop customized treatment plans to limit pain and suffering.
You may have to undergo physiotherapy treatment in New Delhi with the experts advising you to exercise your body without aggravating the existing injury. The purpose of rehabilitation is to prevent fresh injuries and avoid trauma while training for a sports event
The best rehabilitation center in New Delhi creates tailor-made programs based on the assessment of your condition, including your strengths and weaknesses. You will have to train with experts and follow a special regimen in order to resume playing at the earliest.
When do you need to visit a doctor?
Do not hesitate to visit a specialist of sports medicine when you experience pain or have a sports-related injury, redness or swelling in any part of your body.
Request an appointment at Apollo Spectra Hospitals, Karol Bagh, New Delhi.
Call 1860 500 2244 to book an appointment.
What are the benefits of Sports Rehab?
You will find the best rehabilitation center in Karol Bagh to be highly beneficial particularly when you are a sportsperson or an athlete. The team that includes orthopedic specialists and the best physiotherapist in Karol Bagh will help you attain fitness and continue to excel on the field and outside. Some of the advantages associated with Rehab include:-
Immediate pain relief
Reduction of inflammation
Treatment for existing injuries
Muscle relaxation
Restoration of strength
Enhanced flexibility of the muscles and joints
Prevention of injuries in the future
Improved skills due to specialized tailor-made training programs
Multiple cardiopulmonary benefits
Proper breathing technique
Restoration of functions after surgery
What are the risks?
There are no risks associated with rehabilitation. The best rehabilitation center in Karol Bagh advises undergoing exercises and training under the supervision of an experienced and skilled professional to benefit fully.
Conclusion
Rehabilitation is an important part of sports medicine that deals with recovery and restoration of functions. Prevention of physical injuries is also an important part of Rehabilitation to ensure flexibility of muscles and joints along with the achievement of perfect balance and posture. Do not ignore any niggling pain or problems with movement on the field. Consult a doctor experienced in sports medicine to resolve all issues.
References
https://www.hopkinsmedicine.org/physical_medicine_rehabilitation/services/programs/sports-rehab.html
https://www.physio-pedia.com/Rehabilitation_in_Sport
https://idsportsmed.com/7-benefits-of-sports-physical-therapy/
What is the main cause of sports injury?
An accident on the field involving faulty posture and technique may cause severe injury.
Can my body recover completely after suffering a sports injury?
Yes! You will be treated with conventional medicine or have to undergo surgery. Sports Rehab is advised to recover fully and restore the functionality of your body. You will be taught to train your body in the best possible manner in order to prevent injuries in the future.
Is Sports Rehabilitation a form of treatment?
It is a type of therapy that is done after the main injury and associated problems are treated by a doctor. You will have to undergo training that has been created to suit you specifically. The problem areas will be addressed and your body will be trained to have its functions restored completely.

Book Appointment