Diabetes Mellitus Treatment in Karol Bagh, Delhi
Introduction to diabetes care
Diabetes care involves multiple aspects of diabetes management to prevent risks and complications of the condition. Following are the vital aspects of diabetes care:
Follow a proper diet plan, raising activity level, and adhering to medication to maintain blood sugar levels within the normal range most of the time.
Maintain triglyceride and cholesterol within normal levels.
The key to diabetes care remains in your hands. Following a nutritious and fiber-rich diet, exercising, and controlling body weight are crucial to managing diabetes and avoiding serious complications. Regular follow-up with an expert diabetes mellitus specialist in New Delhi to monitor your health parameters will help you manage your condition better.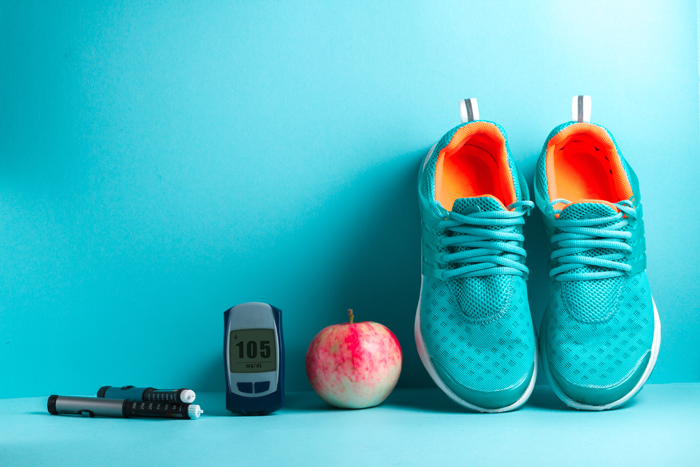 What are the symptoms of diabetes mellitus?
There are several symptoms of diabetes mellitus. These symptoms are because of a persistent rise in blood sugar levels.
Loss of weight
Increased thirst and hunger
Non-healing wounds
Fungal infections
Blurring of vision
Men will experience erectile dysfunction, loss of muscle strength, and low sex drive because of diabetes. In women, diabetes may cause frequent infections of the urinary tract and dryness of the skin.
Visit a physician for assessment and diabetes mellitus treatment in Karol Bagh if you notice any of these symptoms.&
Request an appointment at Apollo Spectra Hospitals, Karol Bagh, New Delhi
Call 1860 500 2244 to book an appointment
What are the causes of diabetes mellitus?
Medical science has not clearly understood the exact cause of diabetes. Following are some risks that may cause Type 1 Diabetes:
Family history - Having a close blood relation with type 1 diabetes
Autoantibodies - The presence of antibodies that can harm the immune system of the host
Type 2 diabetes is more common. The risks include:
Central obesity - being overweight increases the risk of type 2 diabetes
Family history – having diabetic parents or sibling
PCOS - Women with polycystic ovarian syndrome may develop diabetes
Cholesterol – Having abnormal triglyceride and cholesterol levels is a potential diabetes risk
When to see a doctor for diabetes treatment?
Anyone who is having risk factors or experiencing symptoms of diabetes should regularly visit an established diabetes mellitus hospital in New Delhi for assessment and treatment. Visit your physician immediately if following symptoms of hypoglycemia (significantly low blood sugar level):
Skin moisture,
Confusion
Dizziness
Pale skin
A sudden feeling of hunger
Sleep disturbances
Seizures
Numbness of tongue or mouth
Visit any of the general medicine doctors in Karol Bagh at least once a month to monitor your symptoms and health parameters.
Request an appointment at Apollo Spectra Hospitals, Karol Bagh, New Delhi
Call 1860 500 2244 to book an appointment
What are the potential complications of diabetes?
Complications of diabetes are because of a lack of diabetes care. Following complications can develop over a period if you do not control your diabetes:
Cardiovascular – Stroke, chest pain, heart attack, and other cardiac complications are common in diabetes.
Neuropathy – Damage to nerves can cause tingling in the lower legs.
Damage to eyes - Diabetic retinopathy can lead to blindness, glaucoma, and cataract.
Nephropathy - Kidneys can affect the filtering potential of kidneys and may require dialysis or kidney transplant
Regular follow-up with diabetes mellitus doctors in New Delhi to keep your blood sugar levels and other parameters under control can help you avoid complications.
What is the treatment for diabetes?
Diabetes mellitus treatment aims to maintain a healthy weight and normal glucose levels and cholesterol in the blood.
Diet – Eating healthy is an essential aspect of diabetes treatment. A healthy diet with proteins, fruits, and whole grains can help you maintain your nutritional status.
Exercise - Avoiding sedentary life is crucial to maintain health parameters under control.
Medicine - Anti-diabetic medicines play a vital role in controlling blood glucose levels. Frequent titration of these medicines is essential. Insulin may be necessary if you have insulin-dependent diabetes.
Regular follow-up with an expert diabetes mellitus specialist in Karol Bagh is a crucial aspect of diabetes care.
Request an appointment at
Apollo Spectra Hospitals, Karol Bagh, New Delhi
Call 1860 500 2244 to book an appointment
Conclusion
Early diabetes diagnosis and regular monitoring are vital attributes of effective diabetes care. The ultimate success of the diabetes treatment is in your hands rather than a diabetes mellitus specialist in New Delhi.
Reference links
https://www.healthline.com/health/diabetes#treatment
https://www.mayoclinic.org/diseases-conditions/diabetes/diagnosis-treatment/drc-20371451
What are routine tests for diabetes?
Checking blood glucose levels on an empty stomach and after meals is a routine test for diabetics. Besides, other tests like lipid profile are also necessary for effective monitoring.
Is it possible to have diabetes at birth?
No, diabetes is a slowly developing condition. You can have diabetes during childhood if your body is not producing enough insulin.
Will I lose hair if I have diabetes?
Diabetes causes damage to capillaries and blood vessels. It can hamper the supply of nutrients to the hair and may cause hair loss.

Book Appointment