Oculoplasty Treatment & Diagnostics in Karol Bagh, Delhi
Oculoplasty
Oculoplasty, also termed ophthalmic plastic surgery, is related to the eyes and other vital structures around the eyes like eyelids, eyebrows, orbit and the tear system.
Oculoplastic surgery is conducted to enhance function and comfort for conditions such as:
Eyebrow issues
Cancer of the eyelid
Tear drainage issues
Eyelid malposition
Problems of the orbit (eye socket)
Who qualifies for the procedure?
Although an ophthalmology surgeon in Delhi can suggest surgery, the following are the indications that you may require oculoplasty:
Blinking of the eyes more than needed
Eyelids drooping (Ptosis)
Twitching of eyes
Wrinkles, defects or folds around the eyes
Eyelids turning in or out (Entropion/Ectropion)
Blocked tear ducts (NLD Block)
Tumors inside or surrounding the eye
In such cases, you may consult an ophthalmology doctor near you.
Why is the procedure conducted?
Ophthalmic plastic surgery handles the diseases of the eyes and the vital structures around the eyes, which are essential to the normal activities of our eyes.
Request an appointment at Apollo Hospital, Karol Bagh, New Delhi.
Call 1860 500 2244 to book an appointment.
What are the different types of oculoplasty?
Some common types of oculoplastic surgery are:
Blepharoplasty (Eyelid Surgery): This process is done by a blepharoplasty specialist in Delhi. It refers to upper lid surgery that removes the excess skin or fat present on the lida.
Ptosis Repair: People undergoing ptosis generally find it hard to keep their eyelids open. Surgery is performed to rejoin or lessen the rigid muscle or tendon. The fundamental objective of ptosis surgery is to reshape the upper eyelid to restore normal visibility.
Pediatric Oculoplastic Surgery: This surgery rectifies congenital deficiencies and handles eye diseases among newborns. Pediatric oculoplastic surgeons are experts in dealing with any kind of eye issues in kids and newborns.
Skin Cancers or Eyelid Growth: Skin cancer of the eyelids can be of various types, and it is relatively infrequent. At the same time, a lump or tumor on the eyelid that bleeds must be treated. This needs physical examination or, rarely, a biopsy.
What are the benefits?
Oculoplastic surgery or oculoplasty is the eye's cosmetic, remedial and reconstructive surgery to eliminate any irregularity in the ocular appendages like watery eyes, post-traumatic ecchymosis (bluishness of eye), drastic swelling in one's eyelids or any protruded mass on the eyelids. Oculoplasty is also used to reduce and cure different eye conditions.
The benefits of Oculoplasty are:
Cosmetically improves one's eyes
Considerably reduce discomfort of an eye condition
Enhance your vision
What are the risks?
Evident scarring
Dry eyes
Temporary blurred vision
Bleeding behind the eye
General risks associated with surgery, like a blood clot
Skin defect
Follow-up surgery
Discomfort, bleeding and infection
Damage to eye muscles
Conclusion
Oculoplastic surgery is used to treat disorders ranging from drooping eyelids and obstructed tear ducts to orbital fractures and tumors of the eye. While oculoplastic surgery is medically necessary, various people want to have this surgery for merely cosmetic goals.
How much time does oculoplastic surgery take?
The surgery is conducted under light sedation with local anesthesia and it takes approximately 30 minutes to an hour.
Is eyelid surgery painful?
Eyelid surgery is among the minor painful cosmetic procedures. Apart from the discomfort on the day, you'll have rapid healing and see the outcomes swiftly. So this procedure isn't that unbearable.
How long after blepharoplasty will I look normal?
Your eyelid may be swollen and disfigured for 1 to 3 weeks after surgery. The appearance of your eye may proceed to get better after 1 to 3 months. Most people feel ready to go outside and back to normal life in about 10 to 14 days.
Our Doctors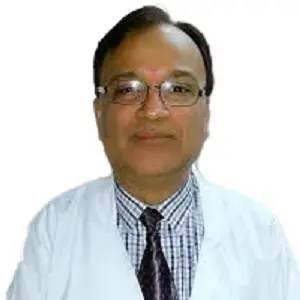 DR. ASHWANI SETH
MBBS, MS (Ophthal)...
| | | |
| --- | --- | --- |
| Experience | : | 31 Yeras Experience |
| Speciality | : | Ophthalmology... |
| Timings | : | Mon - Thur : 12:00 P... |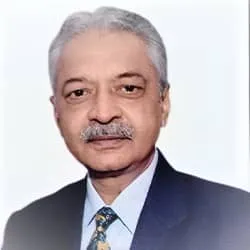 DR. PANKAJ JAIN
MBBS, MS Ophthalmolo...
| | | |
| --- | --- | --- |
| Experience | : | 45 Yeras Experience |
| Speciality | : | Ophthalmology... |
| Timings | : | Tue, Fri : 5:00 PM t... |

Book Appointment