Best Achilles Tendon Repair Treatment & Diagnostics in Karol Bagh, Delhi
Achilles tendon repair is a surgery to treat any kind of damage in the Achilles tendon. This tendon can rupture or disintegrate due to sudden injuries, force, etc. It is a spontaneous damage. The treatment is performed by an orthopedic surgeon. For severe injuries, you can visit the best orthopaedic surgeon in New Delhi.
What is Achilles tendon repair?
Achilles tendons are fibrous and present at the back of the leg that connects the calf muscles with the heels. There are different types of surgical incisions for repairing a torn Achilles tendon. A surgeon makes a longitudinal, transverse or medial incision near the ankles. The ankles are kept in a neutral position. The procedure is usually done by the minimally invasive technique. Tendons are reattached together. The non-surgical treatment involves applying ice on the affected area, taking over-the-counter pain reliever medicines, using cast and crutches, etc.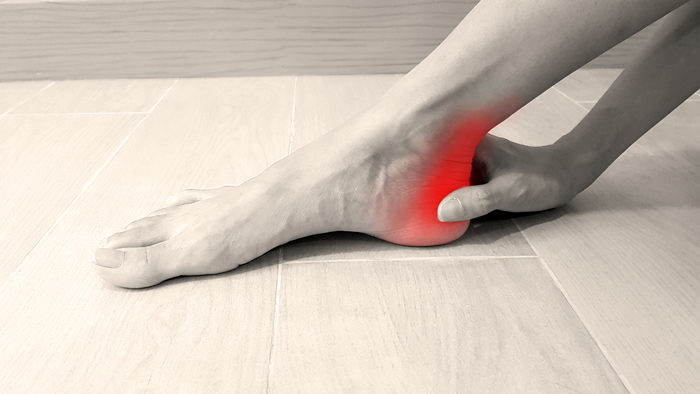 Who qualifies for an Achilles tendon repair?
Achilles tendons can get damaged as a result of falling from a height, increased physical activity, etc. The injured person might have the following symptoms:
Difficulty in standing, especially on the toes
Severe pain and swelling near the ankles and calf
Inability to push and move the leg while walking
Symptoms vary with severity. In most cases, a doctor starts treatment with medicines, followed by surgery (if required). Talk to your doctor about the condition. Before the surgery, you have to undergo imaging tests like ultrasound, X-rays and MRI. The night before the surgery, do not eat or drink. Discuss with the surgeon ] major surgeries in the past or any recent changes in your health.
People above the age of 30 and athletes are at a higher risk. Sometimes steroids and different types of antibiotics also make the tendons weak.
Why do you need Achilles tendon repair?
You need an Achilles tendon repair if you have serious injuries in the calf. The Achilles tendons help in the downward movement of the foot and allow you to walk. The tendons tear about 6 cm from the heel bone. This part has insufficient blood flow, which makes it difficult to heal.
The ruptures in an Achilles tendon are mainly because of sudden stress.
What are the benefits?
Reduced pain
Less swelling
You can walk again and get back to your feet
Decreased risk of re-rupture
A minimally invasive surgery
What are the complications?
Blood clots
Damage to the nerves
Infections
Problems in the healing of wounds and stitches
Complications due to anesthesia
Excessive bleeding
Increased deformities
No relief in pain and swelling
The complications depend on age, health, diseases, etc.
When do you need to see a doctor?
A torn Achilles tendon requires a good orthopedic doctor near you. One of the warning signs of severe damage is a snapping or popping sound after an injury. If you hear this sound and feel pain in your legs, visit a doctor immediately. After surgery, stay in touch with the doctor if there are postoperative complications.
Request an appointment at Apollo Spectra Hospital, Karol Bagh, New Delhi.
Call on 1860 500 2244 to book an appointment.
What happens after the Achilles tendon repair surgery?
After Achilles tendon repair, it will take a few months for complete recovery. It is an outpatient surgery, so you can go back home on the same day. After going home, take precautions like not moving your legs, not lifting heavy weights, etc. Pain-relieving medicines and other medicines will help in quick recovery. Your doctor might also suggest physiotherapy after a few days.
How can you prevent Achilles tendon damage?
Follow these tips:
Stretch your entire body, especially calf muscles before any sports or heavy exercise
Avoid training and running on hard surfaces
Do not start with high-intensity exercises, start with something light
Do not exert excessive pressure on your body
Alternate between high-impact and medium exercises
Is Achilles tendon repair surgery safe for children?
It is completely a safe procedure and anyone of any age group can undergo this surgery. Take extra care for children after operation as they are usually careless and can hurt themselves.

Book Appointment