Pediatric Vision Care Treatment & Diagnostics in Karol Bagh, Delhi
Pediatric Vision Care
Pediatric vision care refers to the screening, examination and treatment concerning eye diseases, visual development and vision care during various stages of a child's growth.
What should you know about pediatric vision care?
Pediatric vision care attempts to pay careful attention to the eyes of a child by periodic evaluation of eye health to detect infections, abnormalities and other issues concerning visual development in children.
Reputed ophthalmology doctors in New Delhi conduct LEA symbols tests, retinoscopy and other tests for the detection of eye problems during childhood. You can enhance school performance with a regular screening of vision. Early detection of most eye problems can improve the outlook.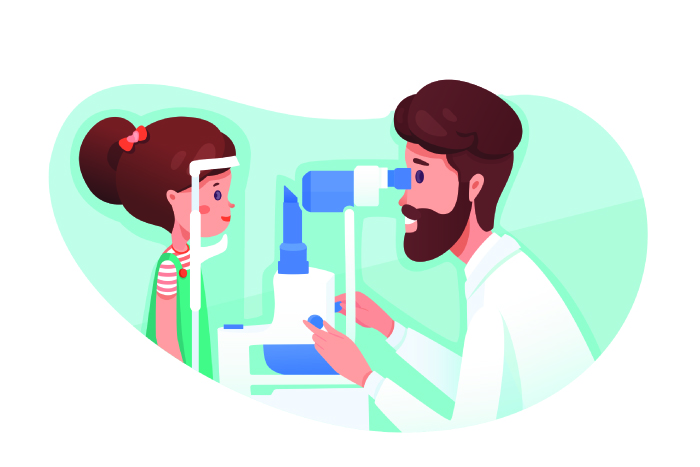 Who qualifies for pediatric vision care?
All children from infancy to preschool age qualify for pediatric vision care. Regular screening aims at understanding the need for eyeglasses, testing for alignment and a complete evaluation of eye health.
Visit an expert doctor of ophthalmology in Karol Bagh if you notice the following in your child:
Squinting
Inability to maintain eye contact
Excessive blinking of eyes
Complications during delivery
Premature birth
Constant rubbing of eyes
Checking a child's eyes for congenital eye problems at birth and the first eye exam as the child turns six months old help detect some of the crucial issues of the eyes. Consult any of the ophthalmic surgeons in Karol Bagh to assess the vision of your child if there is a family history of vision-associated disorders.
Request an appointment at Apollo Spectra Hospitals, Karol Bagh, New Delhi.
Call 1860 500 2244 to book an appointment.
Why is pediatric eye care significant?
Eye testing is essential during an early age to make sure that babies develop depth perception, color vision and the ability to focus. The pediatrician can evaluate pupil responses to the light source. Infants should fix their gaze on an object and move their eyes in response to the moving object. The following eye problems are detectable and treatable as a child reaches the preschool stage:
Astigmatism
Myopia
Lazy eye syndrome
Lack of eye alignment
Crossed eyes or strabismus
Color blindness
Inability to perceive the depth
What are the benefits of pediatric vision care?
Regular eye health exams help you understand the development of a child's vision and offer important eye health tips. Timely corrective action can also protect your child's sight. Routine vision care is an effective way to ensure proper eye health. It can also prevent severe complications in the future.
Pediatric vision care at any of the reputed ophthalmology hospitals in New Delhi offers the latest facilities for screening eye problems in children of all ages. Ophthalmology doctors in Karol Bagh can detect myopia and farsightedness for corrective actions on time.
What are the potential risks?
Lack of proper vision care during childhood can cause eye disorders and other complications. Following are risks according to the age of a child:
During infancy - Development of central vision, eye coordination, depth perception and ability to focus are crucial visual developments during early childhood.
Preschool children - Misalignment of eyes can be a significant risk during this age. A child may have strabismus. A regular eye exam can help detect this problem at the right time. Near-sightedness and far-sightedness are the two leading eye problems during this age.
Besides, timely measles vaccination can protect children from blindness.
Reference links:
Do children get cataracts?
Cataracts are possible in children by birth or during growth. The problem of pediatric cataracts is treatable by timely detection. In children, cataracts can develop in both eyes with different severity. The principal causes of pediatric cataracts are heredity, injury to the eye or diabetes. Cataracts in children can lead to irreversible loss of vision. Early detection can help prevent these complications.
What are significant behavior patterns in children that may suggest an eye problem?
There are three critical observations likely to be missed by parents. Your child cannot focus on some activity that involves prolonged use of eyes. Your child is missing sentences or words while reading something. The child is not keeping the head straight while watching anything in the front. Consult any of the reputed ophthalmology doctors in Karol Bagh if you notice these signs in your child.
What are essential guidelines to manage eye strain because of excess screen time?
It seems impractical to avoid excess screen time because of online classes and other academic activities in the post-COVID-19 world. Follow the 30-30-30 principle to reduce eye strain. After every 30 minutes, the child should look at an object at a distance of 30 feet for 30 seconds. Consider regular eye exams at any clinic for ophthalmology in New Delhi.
Our Doctors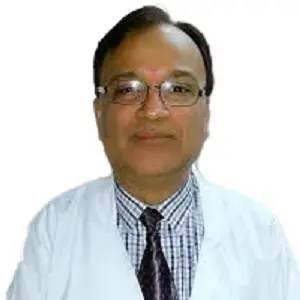 DR. ASHWANI SETH
MBBS, MS (Ophthal)...
| | | |
| --- | --- | --- |
| Experience | : | 31 Yeras Experience |
| Speciality | : | Ophthalmology... |
| Timings | : | Mon/Tue/Thur/Fri: 10... |

Book Appointment