Medical Imaging and Surgery in Karol Bagh, Delhi
Medical imaging is a non-invasive method that allows medical professionals to identify illnesses and injuries without being obtrusive.
Some of these tests require ionizing radiation exposure, which can be risky to patients.
However, patients can make the best decisions on selecting a particular medical imaging technique if they understand the advantages and dangers.
Various imaging types are available such as X-rays, CT scans, MRI (magnetic resonance imaging) and ultrasounds. Each form of image uses a different image technology.
This growing spectrum of imaging models offers healthcare professionals numerous choices to demonstrate what is occurring within your body.
Radiology technicians or imaging technologists are healthcare professionals educated to do specialized imaging procedures, such as X-rays or ultrasound imaging.
To know more, consult a general medicine doctor near you or visit a general medicine hospital near you.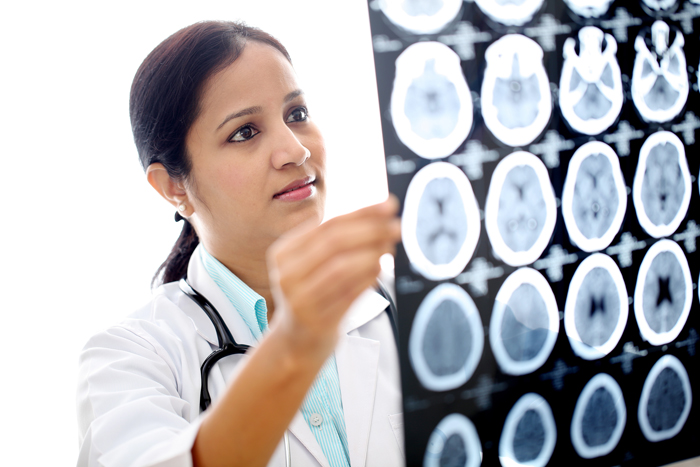 What are imaging tests?
Medical imaging is the home to all diagnostic and therapeutic tests/treatments in a typical department of radiology. They include diverse imaging methods and techniques to scan the human body for diagnostics, treatment and follow-ups. Imaging tests include:
X-rays
MRI
Ultrasound (US)
Computed Tomography
Nuclear medicine: typically cross-sectional scanning of radiotracers. PET is considered a distinct method from "traditional" scintigraphy. For example, bone scans.
Hybrid techniques
Medical imaging is critical in several medical contexts and at every significant level of health care, particularly X-ray examinations and ultrasonography. Effective choices depend on proper diagnoses in public health and preventive medicine and both curative and palliative care. While medical/clinical assessment can be adequate to treat many conditions, diagnostic imaging services are used to confirm, evaluate and document treatment courses regarding a wide range of diseases.
Why are the tests conducted?
Imaging techniques are used for medical tests that allow physicians to view the body for the diagnosis, treatment and monitoring of health issues. Doctors commonly use medical imaging methods to identify optimal treatment options for patients.
Request an appointment at Apollo Spectra Hospitals, Karol Bagh, New Delhi.
Call 1860 500 2244 to book an appointment.
What are the benefits?
Increase organ, tissue, blood vessel and bone visibility.
Evaluate whether surgery is an appropriate method of treatment.
Guide medical operations that include placing catheters, stents or other devices in the body, locating tumors for therapy and finding blood clots or other obstructions.
Guide joint replacement and treatment choices for fractures.
Imaging is an excellent resource for many diseases and an essential tool for proper usage of physical therapists.
What are the risks?
The risks associated with ionizing radiation exposure include the following:
A slight increase in the risk of developing cancer later in life for someone who has been exposed to radiation
Symptoms like skin redness and hair loss may develop after a significant level of acute ionizing radiation exposure.
Allergic reactions to contrast dye injected into veins to improve the visibility of bodily structures being inspected can occur.
References
https://www.postdicom.com/en/blog/medical-imaging-science-and-applications
https://medlineplus.gov/ency/article/007451.htm
https://www.diagnosticimaging.com/
https://www.cancer.gov/publications/dictionaries/cancer-terms/def/imaging-test
MRI can detect brain tumors, brain damage, trauma, developmental abnormalities, multiple sclerosis, stroke, dementia, headache and infection.
Can MRI detect inflammatory issues?
Soft tissue and bone marrow inflammation and infection can be evaluated by MRI. MRI detects more inflammatory lesions and erosions compared to ultrasound, X-ray or CT.
What is the duration of an X-ray examination?
The majority of standard X-ray examinations take less than 15 minutes. Unless otherwise specified, the contrast-related procedures take about 30 minutes.

Book Appointment