Neuropathic Pain Treatment & Diagnostics in Karol Bagh, Delhi
Neuropathic Pain
Neuropathic pain is a chronic pain condition induced upon damage or injury to the somatosensory nervous system that deals with sensory receptors in the skin, muscles and other parts of the body. Neuropathic pain becomes problematic because it turns intense and is resistant to analgesics and pain treatments.
So, consult a neuropathic pain specialist at the initial stages of your condition because the symptoms worsen over time. Alternatively, you can visit any of the nearby pain management hospitals in New Delhi.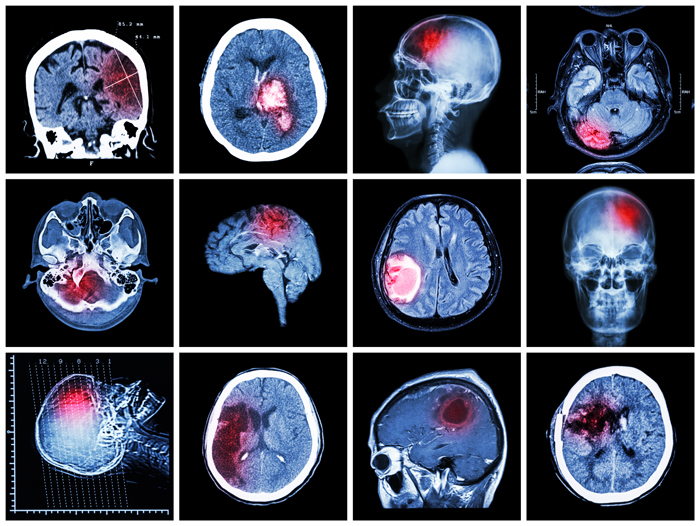 What Causes Neuropathic Pain?
Various disease conditions affect the nerves, thereby sending abnormal signals to the brain that may cause neuropathic pain. For example, some conditions include:
Multiple sclerosis and different types of cancer like multiple myeloma have a significant impact on the nervous system.
A nerve disorder called diabetic retinopathy is the leading cause of most neuropathic cases.
Excessive alcohol intake can damage the nerves that stimulate the pain.
Trigeminal neuralgia and postherpetic neuralgia are common conditions that affect nerve fibers and generate neuropathic pain.
Injuries to the tissues, muscles, joints, leg, spine and hip may damage the nerves.
Some infections like shingles, syphilis and HIV can rarely cause neuropathic pain.
What Are the Symptoms of Neuropathic Pain?
Neuropathic pain symptoms include:
Stabbing and burning pain
Tingling, aching and numbness
Spontaneous pain occurs even with a light touch, cold temperatures or hard-to-wear thick clothes.
Feeling unpleasant and sleep disturbances
When Should You Consult a Doctor?
As there are different underlying causes for neuropathic pain, consult a pain management specialist near you if you observe any symptoms of neuropathic pain.
Request an appointment at Apollo Spectra Hospitals, Karol Bagh, New Delhi.
Call 1860 500 2244 to book an appointment.
How Is Neuropathic Pain Diagnosed?
No specific test was developed for the pain except for neuropathic specialists' test for evidence of neuropathy. At first, they will perform a physical exam to identify your ability to sense and touch. If there is an indication of neuropathy, doctors perform electromyography (EMG) to determine the neuropathy, blood tests to assess metabolic abnormalities and detect the pain using a neuropathic visual analog scale and Leeds assessment of neuropathic symptoms and signs. In some rare cases, one may also need MRI or CT scans and skin or nerve biopsies for assessing the condition.
How is Neuropathic Pain Treated?
The primary goal of the treatment is to identify the underlying disease and treat it. Usually, the treatment is personalized based on your history and severity of the pain. For treatment, visit any of the best pain management hospitals in New Delhi.
Request an appointment at Apollo Spectra Hospitals, Karol Bagh, New Delhi.
Call 1860 500 2244 to book an appointment.
What Are the Treatment Options?
Drug therapy: Initially, the doctors prescribe drugs with analgesic effects that include antidepressants, anticonvulsants and NSAIDs.
Botulinum toxin is a potent neurotoxin that plays a beneficial role in treating peripheral neuropathic pain, postherpetic neuralgia and trigeminal neuralgia. Doctors also prescribe opioids for patients with neuralgia and diabetic neuropathy.
Interventional therapies: Interventional treatments such as nerve blocks and surgical procedures are administered to the target areas to minimize neuropathic pain. However, nerve blocks do not have a long-term effect.
Steroid Injections: The doctors may inject a combination of local anesthetic, opioids and steroids for trauma-related neuropathic pain. Ganglion blocks are also used to treat complex pain in some patients.
Lidocaine patch: Lidocaine patches have been effective for patients with postherpetic neuralgia. Capsaicin patches are also effective against postherpetic neuralgia, diabetic and non-diabetic painful neuropathies.
Electric stimulation: Peripheral nerve stimulation and spinal cord stimulation are the most commonly used electric stimulation techniques to treat chronic pain. In these techniques, doctors implant a stimulator under the skin, connected to the nerves or the spinal canal.
Conclusion
A diverse range of diseases or conditions causes neuropathic pain, leading to severe complications, including sleep disturbances, depression, anxiety, sensory loss and more. So, the treatment options differ based on the severity of the pain and the cause. To determine proper treatment, visit the best pain management hospital in New Delhi.
References
https://www.brainandspine.org.uk/information-and-support/living-with-a-neurological-problem/neuropathic-pain/
https://www.webmd.com/pain-management/guide/neuropathic-pain
https://www.healthline.com/health/neuropathic-pain
https://www.emedicinehealth.com/neuropathic_pain_nerve_pain/article_em.htm
What will happen if I do not get treatment for neuropathy?
Diabetic neuropathy and vascular diseases are the primary causes of pain. If left untreated, neuropathy will progress and lead to limb removal, loss of nerve function and damage to the blood vessels. So consult a neuropathy specialist near you for early treatment.
Can I prevent neuropathic pain?
You can prevent neuropathic pain if you bypass the development of neuropathy. To help manage neuropathy, avoid exposure to hazardous toxins, monitor your blood pressure, take better care of your feet if you have diabetes, limit alcohol usage and go for a healthy diet and exercise.
Is nerve pain hereditary?
Hereditary neuropathy is an inherited condition that causes numbness, tingling and muscle weakness in the limbs. So, it affects the nerves and causes pain. It is a treatable condition where specialists use gene therapy for inherited neuropathy.
Our Doctors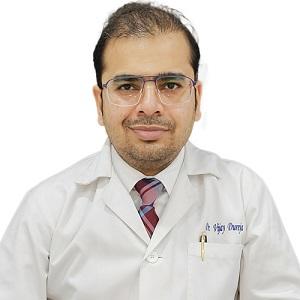 DR. VIJAY DUREJA
MBBS, MD (Anaesthesi...
| | | |
| --- | --- | --- |
| Experience | : | 10 Yeras Experience |
| Speciality | : | Pain Management... |
| Timings | : | Mon, Wed & Fri: 10:3... |

Book Appointment