Pain Management
Pain is a common condition experienced by many people and it's a leading cause of seeking medical treatment. It is an uncomfortable and debilitating condition that may affect people of any age. Visit the best orthopedic surgeon in Chennai to know more about this condition.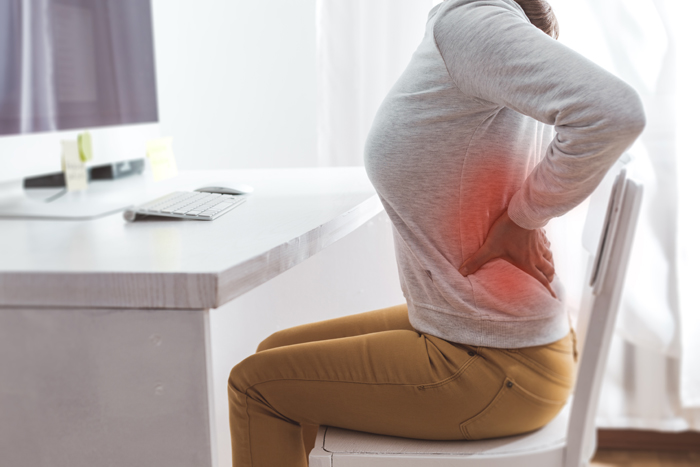 What are the types of body pain?
Chronic pain: Chronic pain is the pain that continues for a long period of time.
Acute pain: Acute pain occurs for a shorter duration and may resolve on its own.
Neuropathic pain: Neuropathic pain occurs when there is damage to the nerves or nerve compression in any part of the body.
Radicular pain: It is a specific type of pain which originates when the nerves in the spinal cord are inflamed.
What are the symptoms that may accompany pain?
Symptoms that may be experienced with a muscle ache or body pain are:
Shooting or stabbing sensation in the spine
Throbbing or burning sensation in the area affected
Inability to sit without support or in an upright position
Inability to lift or carry anything heavy
Severe pain in the legs, pelvic muscles, head or arms
If you notice any of the symptoms mentioned above, consult the best orthopedic surgeons in Alwarpet for immediate treatment.
What are the causes of pain?
Body pain generally starts occurring as you get older. However, sometimes the pain may be due to a trauma or an underlying medical condition. They include:
Strain in the muscles or ligament: Lifting heavy things or a sudden movement may strain your back muscles or ligaments.
Stress: Another common reason for body pain is stress. When your body is in stress, your immune system weakens. It may not be able to fight the inflammation caused by the infection. This may make your body hurt.
Lupus: Lupus is an autoimmune condition in which your immune system attacks the tissues and organs in your body. The damage and inflammation caused by it may lead to pain in different parts of the body.
Arthritis: Arthritis is a medical condition which causes inflammation in the joints or bones. If you suffer from arthritis, you may experience severe pain in different joints.
Osteoporosis: Osteoporosis is marked by the loss of calcium in your bones. This condition may cause your bones to become brittle and weak and cause pain.
When should I see a doctor?
The majority of body pain resolves on its own through home care and rest. However, if you've had a serious injury or suffer from arthritis or any other medical condition, you should visit a doctor immediately.
Request an appointment at Apollo Spectra Hospitals, Alwarpet, Chennai.
Call 1860 500 2244 to book an appointment.
What are the treatment options?
Medications:
There are several medications available to treat chronic body pain. Your doctor may prescribe them based on the intensity of the pain and your underlying condition. Some of them are:
Over-the-counter pain relievers
Muscle relaxants
Topical pain relievers
Narcotics
Antidepressants
Nerve block injections
Physical therapy:
Another way to relieve chronic pain is through physical therapy. A physical therapist will teach you various exercises to help strengthen your muscles and increase flexibility. The therapist may also help you modify various movements to avoid chronic pain in the future.
Surgery:
If you have an unrelenting pain that is caused due to an injury or nerve compression, surgery may be required. The surgery may help restore structure in the bones or organs that cannot be treated through physical therapy.
Conclusion
Experiencing chronic body pain is a fairly common condition. If not treated on time it may make it difficult for a person to perform daily activities. If you've been experiencing body pain, make sure you consult a doctor and go for checkups regularly.
What happens if back pain is left untreated?
If left untreated, the following complications may occur due to back pain:
Prolonged nerve damage
Severe pain in the area affected
Permanent disability
Inability to sit or walk
For how many days should I take pain medication for my body pain?
You need to take your medications for as many days as advised by your doctor . Visit an orthopedic surgery hospital in Chennai to know more.
Will I suffer from chronic pain my entire life?
No. Through proper treatments and medications you may be able to cure your chronic pain permanently.
Our Doctors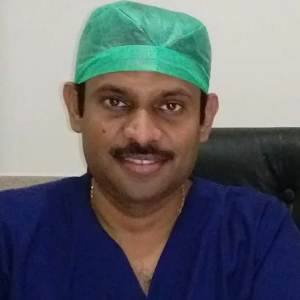 DR. KARTHIC BABU NATARAJAN
MBBS,MD, DNB...
| | | |
| --- | --- | --- |
| Experience | : | 13 Yeras Experience |
| Speciality | : | Pain Management... |
| Timings | : | On Call... |

Book Appointment